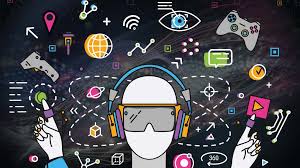 Entertainment Trends for Corporate Events in 2021
The entertainment industry is always changing and never more than in 2021.  Popular culture is a strong influence, as well as how we consume events and ensuring relevance to the current economic and social environment are all part of the creative planning process.
Entertainment can be a reflection of company brand, a way of ensuring memorable and engaging experiences for your most valued network, and often the most remembered element of any event (you always remember when it's bad right?).
The following are key points to keep in mind when selecting your entertainment for online, hybrid or live events:-
Exclusively for you:
Appeal directly to your audience with bespoke entertainment in the form of feature shows, MC and roving entertainment.  By working to a cohesive plan including costuming, makeup and individuality, you can create a magical experience that is on-brand and relatable.  By using the same professional MC at all of your shows you can create your own personal host who knows your audience, refers to them by name, and can communicate pertinent company messages in a personalised way.  This is a key element of successful event entertainment planning.
The other key element we recommend as must-have is roving entertainment. There are so many options offering different forms of performance creating subliminal branding opportunities, provide sampling of goods and communicate event logistics. These artists often have skills that will transpire on stage as well, giving you more bang for your buck.  Costumes and skills of each performer can be created specifically for you.  The trick is to know the right performance group to facilitate this professionally for you – that's where we come in.
Pre and post event entertainment:
Don't just engage with your audience on-site.  Use entertainment (the ones performing at the event) to pre-record insightful video messages to inspire guests to register and actively participate in your program.  Done well, these videos gain great coverage on your socials and boost delegate numbers. Similarly, post event – let your delegates know you're not finished with them by providing a series of follow-up videos discussing pertinent points of interest from the event.  It's also a great way to launch ticket sales for your next outing. If they loved your last event, they'll come to your next one!
Corporate social responsibility
CSR is not just another acronym, it's a real part of the decision making process when people choose to engage with your business.  Including live entertainment at your online, hybrid, or in-person events is employing a performing artist who has been hit hard during the pandemic. Said performing artist is also very useful at communicating any charity, recycling or other CSR policies you have within your company. This could be done in print, on socials, at the event and even within your company walls as part of ongoing promotional activity.
Entertainers by nature are creative and transitional people, and are the perfect type of "product" to bounce quickly from one trend to the next.  The important thing is to be in front of the trend… to create trends.  That's what we do at here Onstage Entertainment.