Ready To Book The Perfect Wedding Band?
 At Onstage Entertainment, we believe that music isn't just a part of your wedding—it's the heartbeat that sets the tone for your unforgettable day.
Whether you're planning a spiritual ceremony in a place of worship, a formal civil occasion, or a whimsical garden celebration, our highly versatile wedding and function bands are here to complement and elevate your special event.
Serving the greater Brisbane area, we offer an experience tailored just for you at a price point that makes dream weddings achievable.
Our musicians aren't just talented; they are conservatory-trained artists who are handpicked to align with your unique vision and personal preferences. It's not merely about playing songs; it's about creating a harmonious atmosphere that resonates with you and your guests.
Let us assist you in crafting the perfect musical narrative to accompany your dream ceremony, making it a truly extraordinary experience.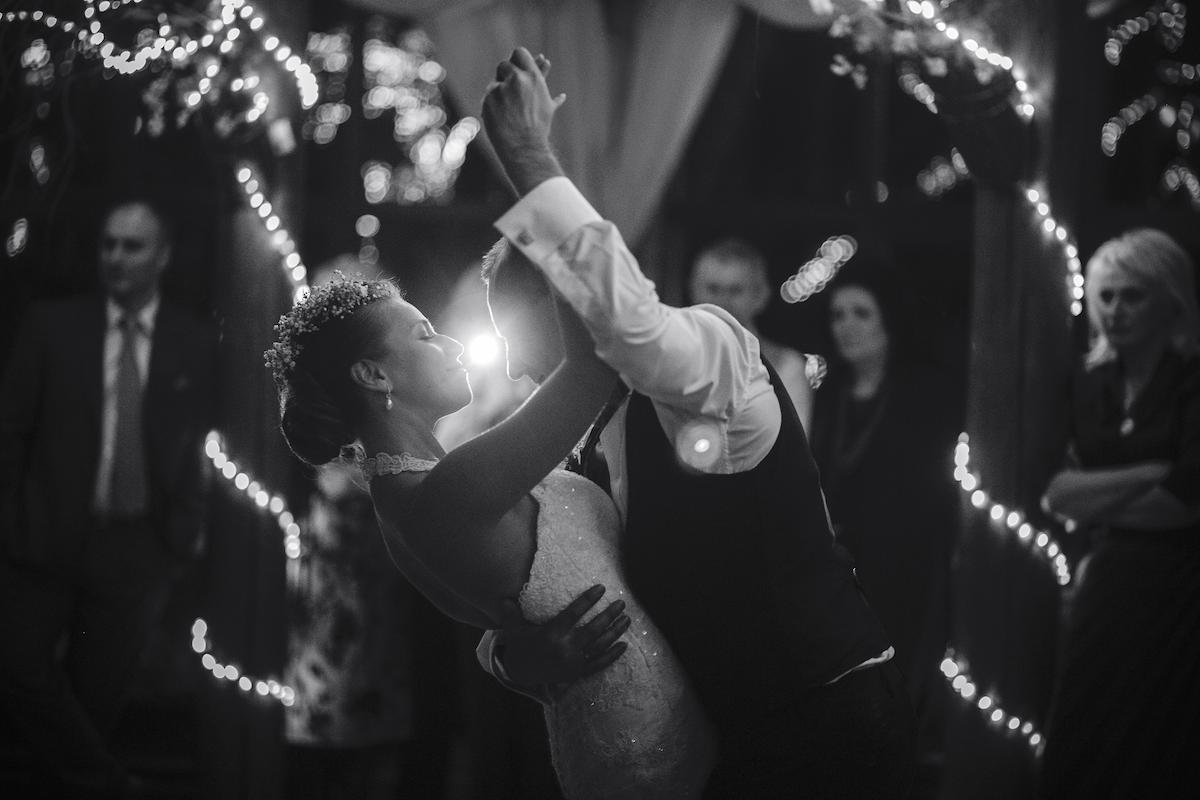 FEATURED BRISBANE WEDDING BANDS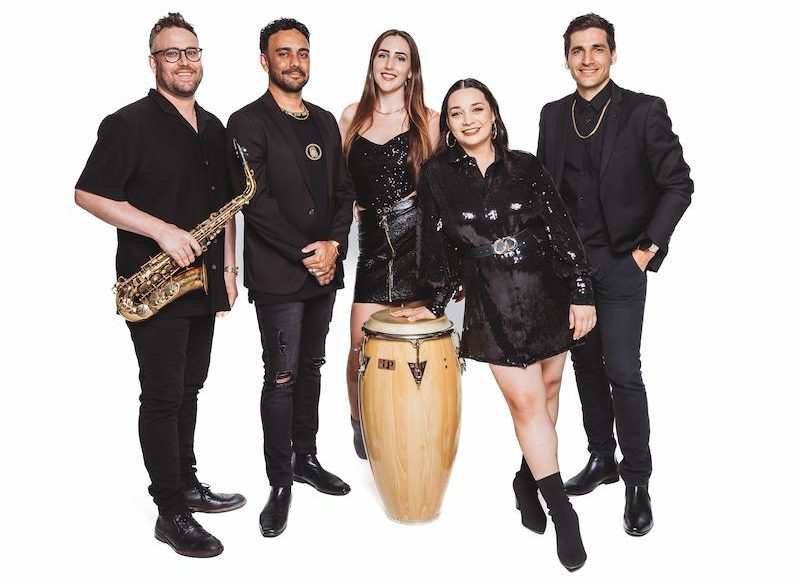 Funk 'N' Stuff
VOCALS: Male & Female lead
GENRE: Top 40 | Modern | R&B | Anthems | Lounge
SIZE: Three to five piece band.
Creator of Groove Elements, Stephen Smith has put together the latest and greatest addition to South East Queensland's event scene, "FunknStuff".
Using some of Brisbane's coolest front-man vocalists, percussionists and DJ's, this unique group is able to perform a modern repertoire which is usually untouched in a live setting.
FunknStuff rocks a party atmosphere and is guaranteed to have everybody on the dance floor at any event. Although they specialise in a modern approach to their repertoire, they can provide smooth cocktail lounge tunes for cocktails and dinner before the party really kicks in.
They can also throw in some classic soul / funk / R&B hits to keep everybody happy.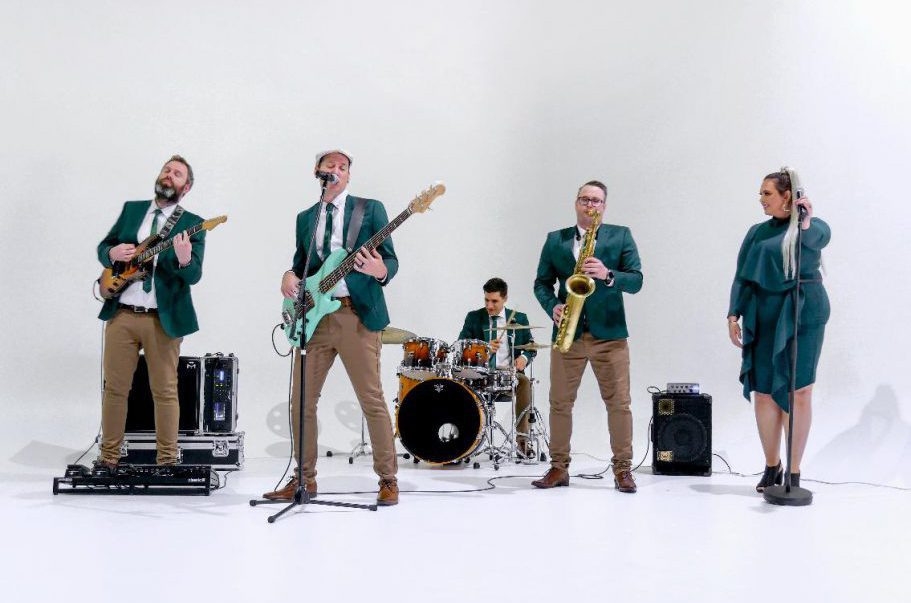 Groove Elements
VOCALS: Male & Female lead
GENRE: Top 40 | Soul | Funk | R&B | Anthems | Classics
SIZE: Four to six piece band.
Known for their dynamic and energetic performance, this awesome four to six piece band combines soul, R&B, funk, top 40 and everything between to provide a versatile and energetic show. Their outstanding level of style, professionalism and stage presence has the ability to get guests moving and shaking.
With a team that consists of highly trained, experienced and accomplished musicians, you can trust the crew of Groove Elements to provide a show that is unmatched for its energy and enthusiasm.
Whether it's a wedding, black tie event, corporate function, club or festival, they will bring that party atmosphere to your audience and have them wanting more.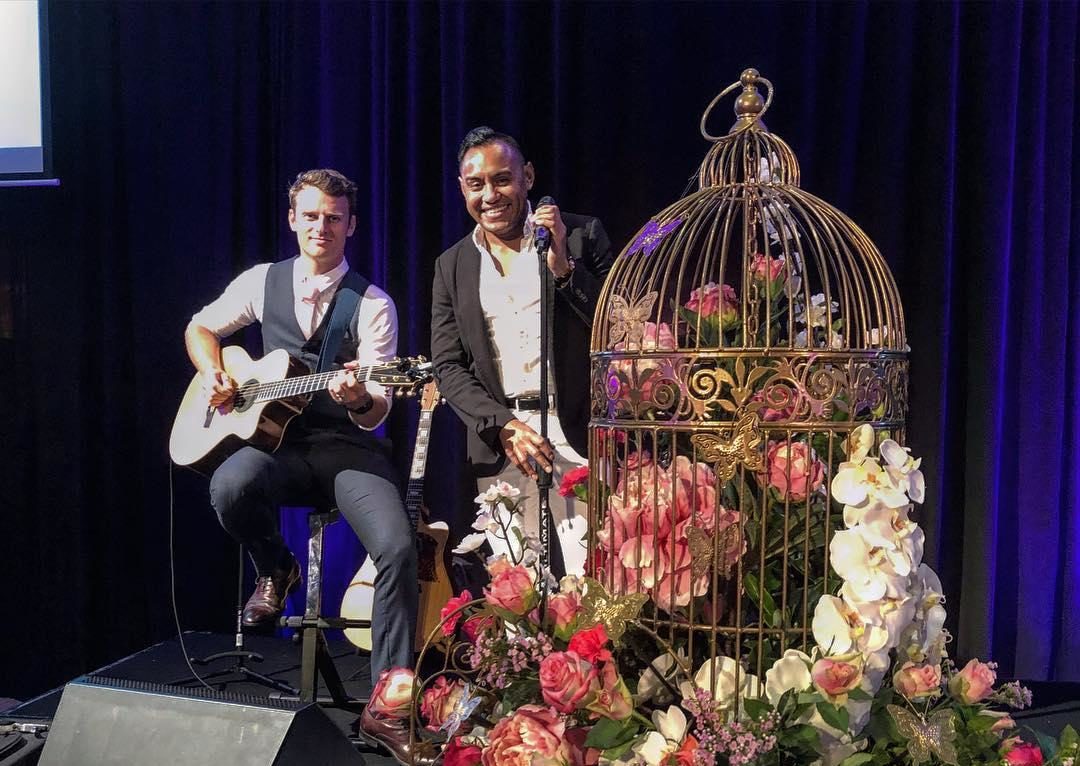 The JSB Duo
VOCALS: Male lead
GENRE: Pop| Hits | R&B | Acoustic | Top 40
SIZE: 2 piece band.
The JSB Duo brings together two highly experienced international musicians whose paths converged in Brisbane in 2018.
The duo features the stunning vocals, charisma, and crowd-engagement of singer Jimmy Sogalrey who hails from Jakarta where he grew up in a gifted musical family. Jimmy was recognized as a rare talent and was signed to record company EMI releasing a successful #1 album in Indonesia.
The Duo is capable of just about anything – from a classic ballad to dance-floor-filling hits.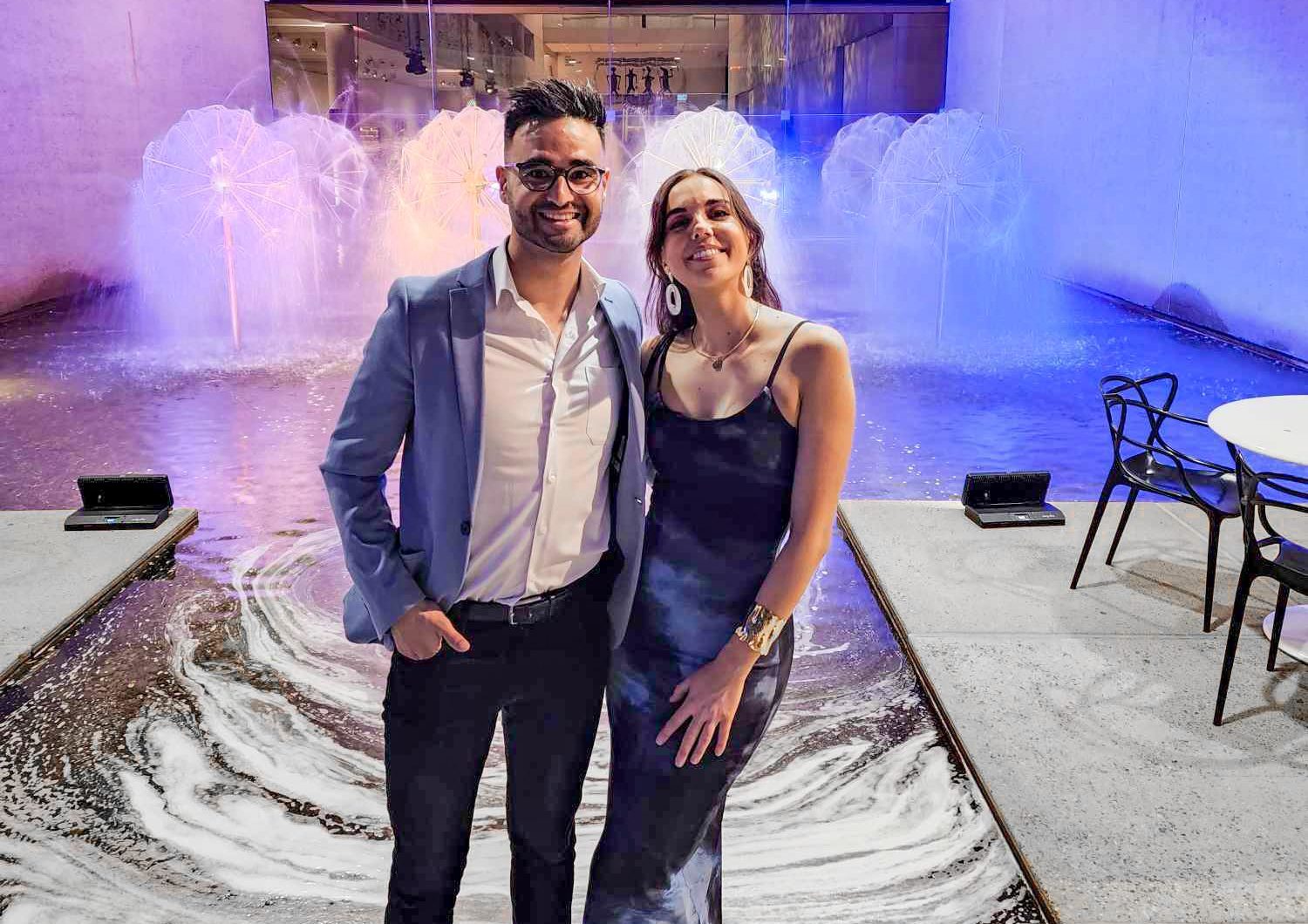 Uncovered
VOCALS – Female & Male Vocals
GENRE – Acoustic, Top 40, Modern, Classics
SIZE – Two to four piece band
Lead female pop vocals with a sweet little folk edge, combined with Brisbane's best musicians make Uncovered a fabulous little outfit for the cool and refined. The duo is a guitar vocalist with keys, performing current and classic top 40, dance and party tunes. With stunning vocals, this dynamic duo give a fresh modern take to the typical acoustic duo for any wedding corporate event or function.
If you're looking to add a bit more party to your wedding reception, Uncovered can also perform as a trio or four-piece band with the addition of saxophone and percussion. Uncovered delivers a diverse range of 'feel good' party tunes to celebrate your big occasion. Uncovered is sure to create the perfect vibe at your special event.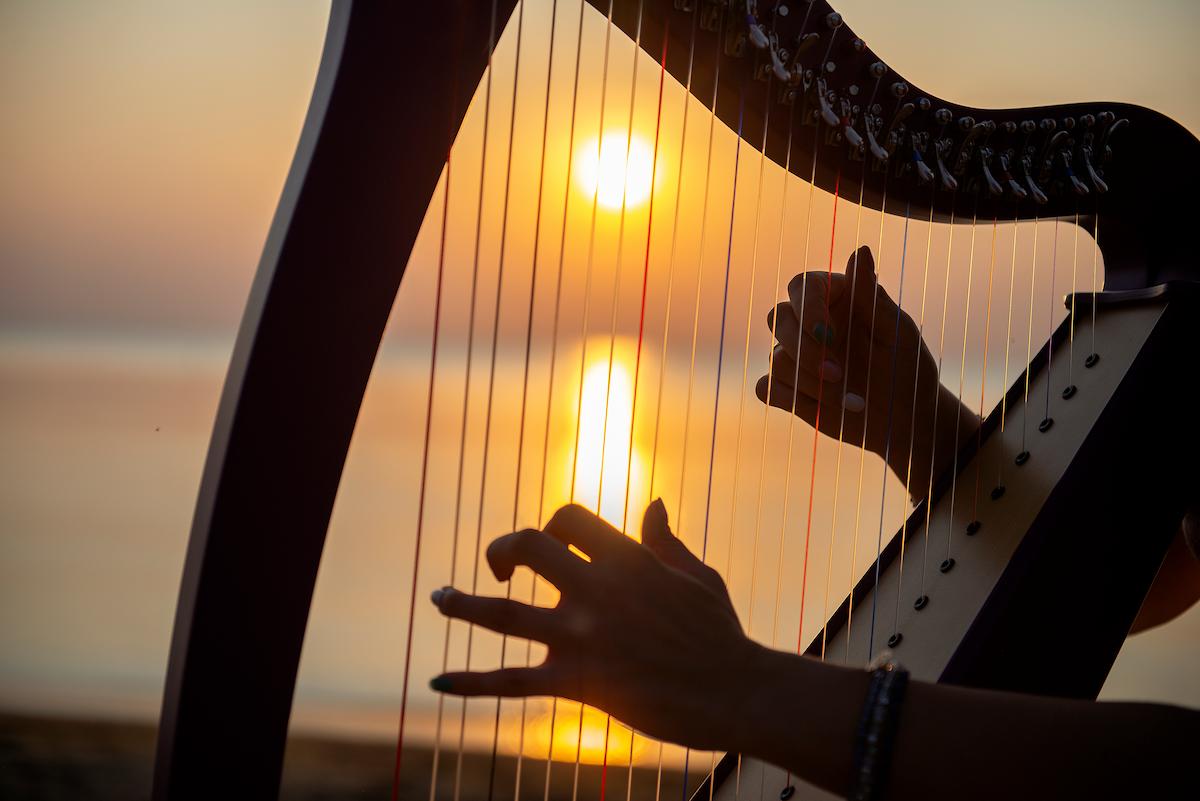 Custom Musicians
In addition to our bands, we also offer a range of special services that our clients often request for ceremonies including:
HARPS
Your very own harp specialist to create a gentle and romantic setting as you walk down the aisle.
STRINGS
We work with experienced string players who are perfect for ceremonies.
GUITARISTS
Both acoustic and classical guitarists are available, and a very popular addition to weddings.
QUOTES
Quotes will be based on the musicians required and the time of the event.
These are just a few of the many artists we have available.
Contact us for more options!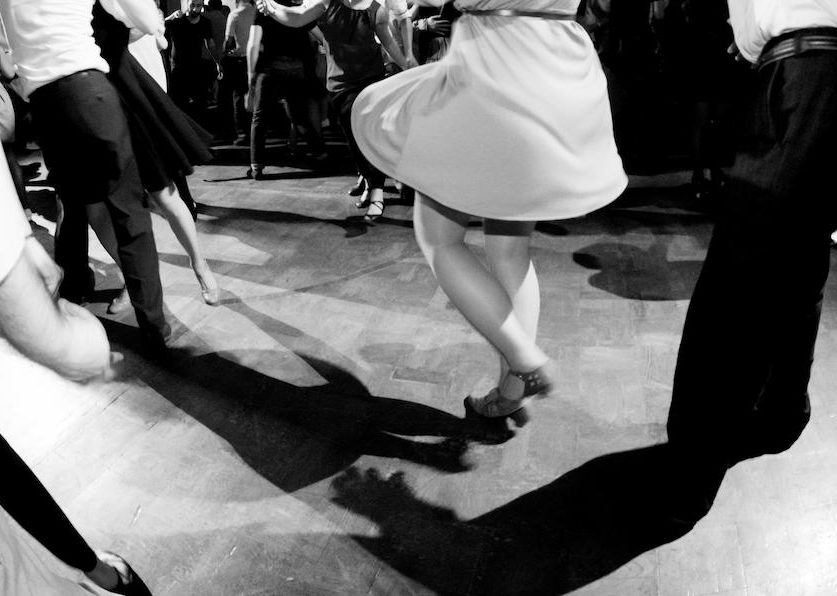 Why Choose Our Wedding Bands?
In the vibrant landscape of Brisbane wedding bands, Onstage Entertainment stands out as a harmonious blend of local talent with global experience. Our musicians aren't merely performers; they are seasoned artists who understand the nuances of creating the perfect ambiance for your special day. With an expansive repertoire that spans multiple genres, we ensure that your musical tastes are not just met, but celebrated.
But what truly sets us apart is our commitment to professionalism and seamless integration. We work in close coordination with your wedding planners, venue staff, and other vendors to deliver a flawless, stress-free experience. Plus, our high-caliber sound equipment and tailored performances are designed to make your wedding truly unforgettable, all without stretching your budget.
When it comes to Brisbane wedding bands, choosing Onstage Entertainment means choosing excellence, versatility, and a celebration as unique as you are.
Copyright Onstage Entertainment 2020