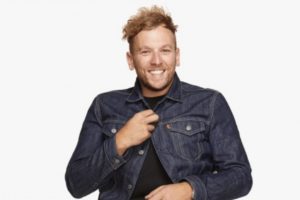 If you're at all familiar with event planning, you probably know the challenge of selecting the perfect keynote speaker or celebrity speaker. Finding the balance of someone that has that 'celebrity' factor, as well as great stage presence is tough.  Combine that with the need for a motivational or fascinating message to connect with your delegates. You now have yourself a real challenge. Speakers are charismatic and convincing by nature, so separating the good from the bad isn't easy.  They will also likely be one of the event's larger expenses, you you need to draw maximum value for money.
Here are four points to ensure your delegates remember your speaker (for the right reasons).
Be clear on the purpose of the event
Who exactly is your audience? Are they presenting in-person or webcasting?  What is the messaging of the event?  What are your ideal "take home" objectives? Do you want your audience to be informed by the speaker's specific expertise, or do you want a celebrity to simply motivate your audience? When you're clear on these points, you'll have a better chance of finding someone who offers you real value.
Budget early, budget well
Let's face it, when looking for a celebrity speaker, we'd love to flip through the pages of a magazine or pick someone from television.  The issue with that strategy is that celebrities with such a profile do come at a cost. Because of this, it's imperative you're clear on your speaker budget and you've communicated this with your agent.  This will ensure you avoid being overwhelmed (or underwhelmed) with recommendations. Yes, celebrities can command greater authority, but you don't always need an A-lister to best get your point across to your audience.
Strive for a love connection
Choosing the right speaker means matching their persona with your audience. For example, if the room is going to be full of female business professionals, will they connect most effectively to a male athlete talking about their success in motor sport? The more niche your speaker's specialty, the greater the risk that your speaker will be mismatched. If your audience is varied or unpredictable, consider engaging a professional facilitator. These speakers' specialty is to adapt quickly and effectively to whomever their audience may be, and strike that elusive balance between engaging, informative and humorous.
Stage presence is EVERYTHING
Many celebrity speakers tell a good story, or are skilled at working to camera, but it's important to know that your speaker actually has stage presence and messaging value for money. Ask a serial conference delegate about any "train wrecks" by a celebrity speaker and they'll likely have one or two to talk about. The best way to mitigate the risk of a sub-par performance is to rely on previous jobs. A great booking agent will be honest and open about who does the job well, and who doesn't.
Now go forth and inspire!
A great celebrity or keynote speaker really does have the power to make or break a conference or event. Use your Booker and be clear on your needs as outlined above. In doing so, you won't just avoid a flop, you'll be your client's hero.