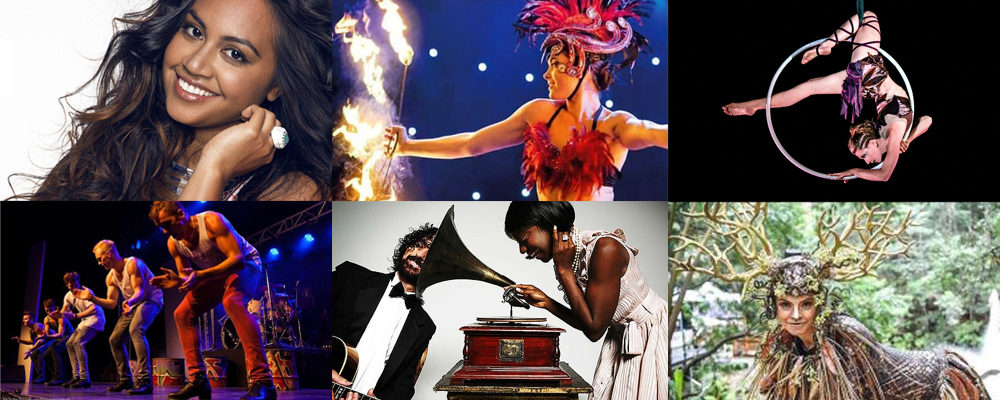 We Shine Bright!
Top 100 companies, professional conference organisers, SME's and convention centres can't be wrong. Add to the mix weddings, private clients and corporate clients spanning all industry sectors and you know you're working with the trusted and professional supplier of all things speakers and entertainment in Australia. Even our competitors come to us for proposals.
Industry Experts
Experience counts! Onstage have been entertainment experts for 36 years and are the preferred supplier to event organisers, corporate clients and quality venues around the nation. We specialise in creating your tailored program of entertainment from start to finish – from the Welcome to Country, business speakers, MC and Facilitator through to your celebrity performer, bands, DJ's, roving performers and comedians. – and everything in between.
Creative Genius and Custom Proposals
We create new shows and tailor offerings to meet your unique brief. We work with you to drill down on key messages and produce brand new shows just for you, by drawing on our extensive pool of talent located across Australia. Whether it be "off-the-shelf' requirements or bespoke entertainment, Onstage will provide a customised proposal for every event.
The Right People Every Time
We book over 4,000 shows every year so we know who's right for your event and have the network to offer options in every style of entertainment and speakers you can imagine. Our unique blend of experience and industry knowledge removes the guess work from sourcing and managing the perfect speakers and entertainment so you can enjoy complete peace of mind. You no longer need to take pot luck on Google – lets face it anyone an have a pretty website (just look at ours), but the fact is we've got the know how to ensure your artists show up on time, act professionally and comply with venue and company requirements.
Peace of Mind
Our internal processes for your booking are second to none. We average over 100 events every week of the year. There's no room for error, so you know we've got the finer details covered! We have long standing relationships with venues across Australia and know the logistics required for loading in, set up and performance. No nasty surprises on the day.
Save Time and Money
We can very quickly identify the perfect options for you and will quickly provide recommendations. It costs nothing to ask for a proposal and unlike our competitors, we don't charge administration fees.
Outstanding Service
Our fast, friendly professional service has won national industry awards! Our team all have commercial backgrounds, so we operate professionally. Some performers can be sourced directly, however as no doubt you've experienced, artists can be very unique critters to work with. We're very practised and have the policies and procedures to ensure our recommended talent is well versed in the high level of professionalism required both ON and OFF stage.
We've Got Your Back
For your protection, we ensure every performer has public liability insurance and keep a copy on their certificate of currency on file. We challenge you to find another agent in Australia who does this for every speaker or performer they book.
We're Everywhere!
No matter the location of your event: metropolitan or regional, domestic or international.  Onstage's network of world class performers extend right around Australia, with bases in Brisbane, Gold Coast, Sydney, Melbourne, Hobart, Adelaide, Perth, Darwin and Port Douglas.
Copyright Onstage Entertainment 2020