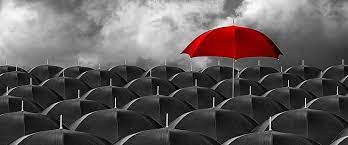 Specialisation (noun) the process of concentrating on and becoming expert in a particular subject or skill.
Advantages
• Quicker production of valuable content
• Increased productivity resulting in decreased costs
• Knowledge of the specialty is highly increased compared to non-specialised person
Specialised suppliers are essential to business events
Everyone wants to be an event planner.  Well, they did pre-COVID at least.  The fact is it takes years of experience working on site and in both front-of-house and back-of-house positions, at different locations for different clients and for different audiences, to become a truly good operator in the business events space.
Logistics, marketing, IT, labour hire, food safety and audio visual are just some of the intense areas of responsibility in organising an event.  Even after years on the job, you can't know it all.  That's why engaging specialised suppliers is the key to success.
"Events" covers so many live performance experiences; public events, product launches, private dining rooms, gala dinners, conferences – they're all 'events'.  So to do them well you really need to have an amazing network of quality, professional, reliable and experienced suppliers.
Can you build your own marquee? Are you across current food safety rules? Have you run a 72 channel sound desk? If the answer is "no", you need specialised suppliers.  Here's the thing – it's easy to have a great website and social media, so Googling supplier options isn't enough.  Googling floods you with a bunch of companies or sole traders who'll tell you the same thing – that they're the best.  You need to know who truly are the key players specialising in business events and with long standing, highly regarded reputations across the sector.
Take entertainment for example
Knowing specialised suppliers in this space is so incredibly important.  It's no secret that performing artists, keynote speakers and musicians are a special breed of people.  They're creative individuals who generally don't come from a 'corporate' background.  Again, it's easy to have a great website or an awesome looking promotional video, in fact performers are brilliant marketers (that's their gig), but are they punctual, professional, suitably attired, easy to work with individuals who will tailor their performance to your needs and take the stress OUT of planning your event rather than putting stress into it?  That's the question you should be asking when choosing your entertainment.
Sourcing entertainment is a perfect example of why you need to use specialised suppliers.  More specifically why you need to use specialised suppliers who cover all of your requirements; a one-stop-shop if you will.  An entertainment company who works specifically in the business events arena (not weddings, not festivals, not night clubs – business events!) can provide your entire program – from the Welcome to Country, keynote speakers, celebrity MC, musicians and roving performers.  The important difference is that they've got the inside knowledge on who the right people are for your event, drawing from a huge network of artists based all around the country.  A specialised entertainment provider will have already vetted the talent, ensured they comply with industry standards including insurances, competency and business administration requirements.  They'll also be able to provide you with top level information to cover your entire program of requirements far quicker than doing your own research which may or may not yield the best results.  This applies to many different specialised companies including exhibition hire, security and audio visual.
So how do you find specialised suppliers
It's simple – talk to your venue.  If your event is at a convention centre, internationally branded hotel or well know professional event venue, they'll know who does the right thing on site for their customers.  Word of mouth and qualified recommendations are the key to making sure you're engaging truly experienced and professional suppliers who will make you look good, save you money (specialisation) and have access to the largest professional network of product and/or service that you're looking for.  Then Google them, I bet you land on a fabbo website complete with awesome testimonials.
Bottom line – the best event planners don't do it all themselves.  They work with a team of experienced, professional and specialised companies to create safe, elevated experiences for their guests.
For more information contact Onstage Entertainment
Ph: 07 3355 1300 / www.onstage.com.au