So – you've got a big event coming up – and the thought of planning it all by yourself feels a bit daunting, right? It's totally understandable – there's so much to think about, from finding the perfect venue and coordinating with vendors to managing guests and making sure everything runs smoothly. And let's not even talk about the stress and feelings of too much trouble it can cause when juggling your daily life and work responsibilities. But what if we told you there's a solution that can make your best event management and planning journey much easier and more enjoyable? Yes, we're talking about hiring an event organiser, and in this article, we're going to share eight reasons why it's a must for your next event.
From saving you time and money to creating unforgettable experiences and booming events for your guests, these experts know what it takes to make your special occasion a smashing success.
So, sit back, relax, and let us guide you through the world of event planning. By the end of this article, you'll be convinced that hiring an event organiser is the way to go. And who knows, you might even get inspired to start planning your next event right away!
8 Reasons You Should Hire An Event Organiser
An Event Organiser Saves You Money and Time
Planning an event can be time-consuming and expensive, right? But guess what, hiring an event organiser can actually save you both time and money! Services like negotiating with vendors, streamlining the planning process, and managing budgets ensure costs are kept in check. So, let the experts handle the hard work while you focus on enjoying your event.
An Event Organiser Reduces Stress and Give You Peace of Mind
Coordinating a successful event means juggling multiple tasks and paying attention to countless details. It can be overwhelming and stressful, especially when trying to balance a work and personal life. By working with a dedicated team, you get peace of mind knowing that every detail will be taken care of, from selecting the perfect venue to coordinating with the vendors.
An Event Organiser ais always Prepared
Having a team of experienced professionals on your side ensures your event is well-organised. They take care of everything – from logistics to production – giving you the confidence that your event will run smoothly. Event planning packages are designed to cater to your specific needs and preferences, ensuring a seamless experience.
An Event Organiser Makes Your Vision a Reality
You have a vision in mind for your event, don't you? Event design services begin with understanding that vision you have in mind, and then bringing it to life through creativity and attention to detail. Experienced designers create themes and colour schemes, select the perfect decor and lighting, and ensure that everything comes together to reflect your unique brand message.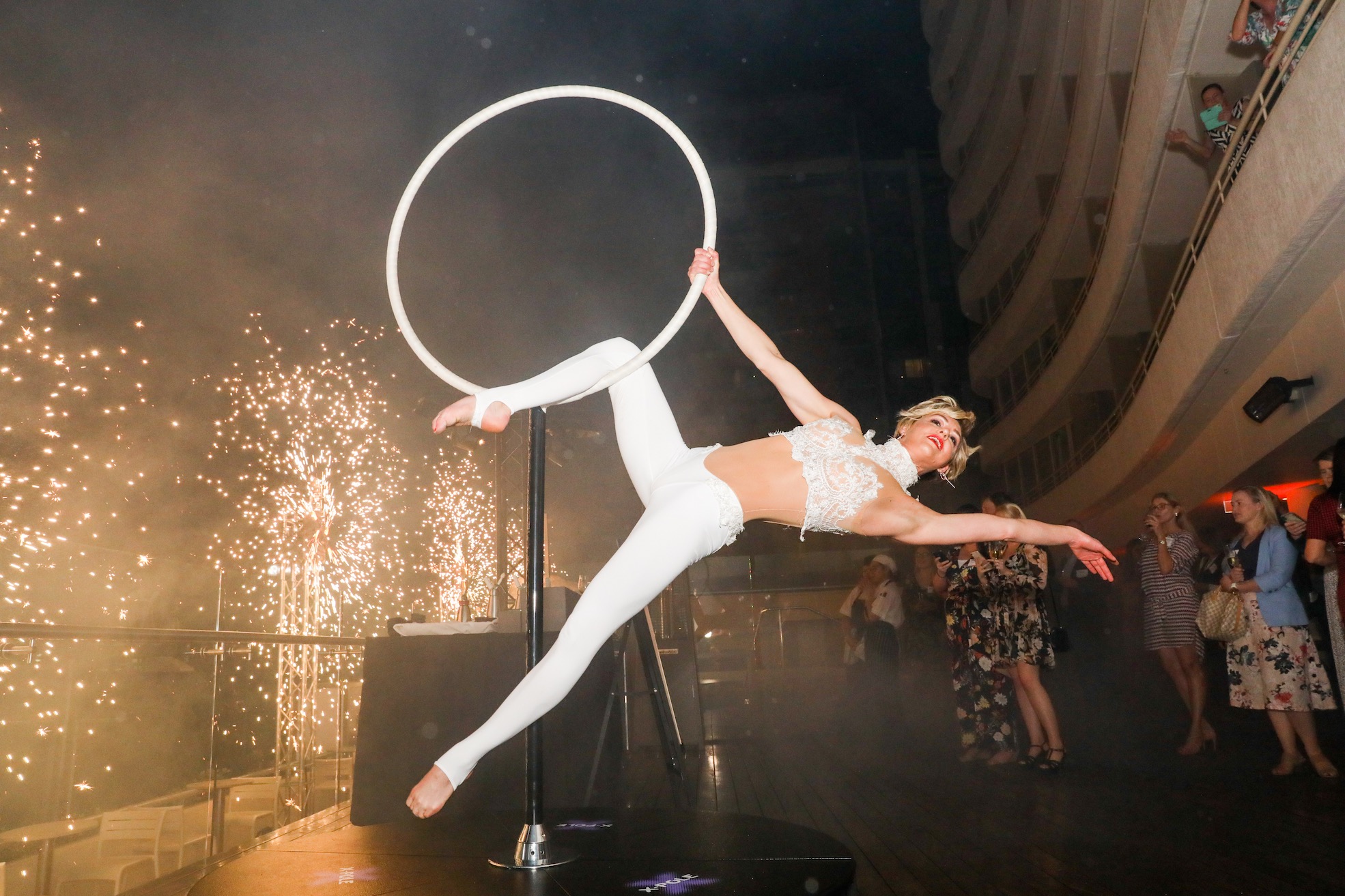 An Event Organiser Meets Business Objectives
Event planners have worked with a diverse range of clients, from small businesses to top companies and large corporations, delivering events that exceed expectations. Their expertise and professionalism ensure that your event not only meets your business objectives but also keeps your guests engaged and entertained.
An Event Organiser Knows The Legal and Logistical Requirements
Navigating the legal and logistical requirements of an event can be challenging. A professional and knowledgeable team ensures that your event complies with all necessary regulations and avoids any potential pitfalls.
An Event Organiser Make Events Less Risky
A comprehensive approach to event management takes care of all aspects, ensuring a well-executed event that is safe and secure. By minimising risks, your guests will enjoy a memorable experience without any hiccups.
An Event Organiser Ensures a Memorable Experience
Lastly, a dedicated team's commitment and passion for creating unique and memorable events guarantees that your guests will walk away with unforgettable party memories and a positive impression of your brand. Trust the experts to deliver a one-of-a-kind party experience that will have your guests talking for years to come.
The Comprehensive Services Offered by an Event Organiser
Event Design and Theme Creation
So the overall aim is to create a unique and memorable experience for whose attending, right? That's where event design and theme creation come into play. By working closely with you, the goal is to develop a theme and design that reflects your vision and brand. It's all about going above and beyond, with custom invitations and personalized decor, to make your event truly stand out.
This applies whether you're planning corporate events, conferences, weddings, social events, or non-profit events.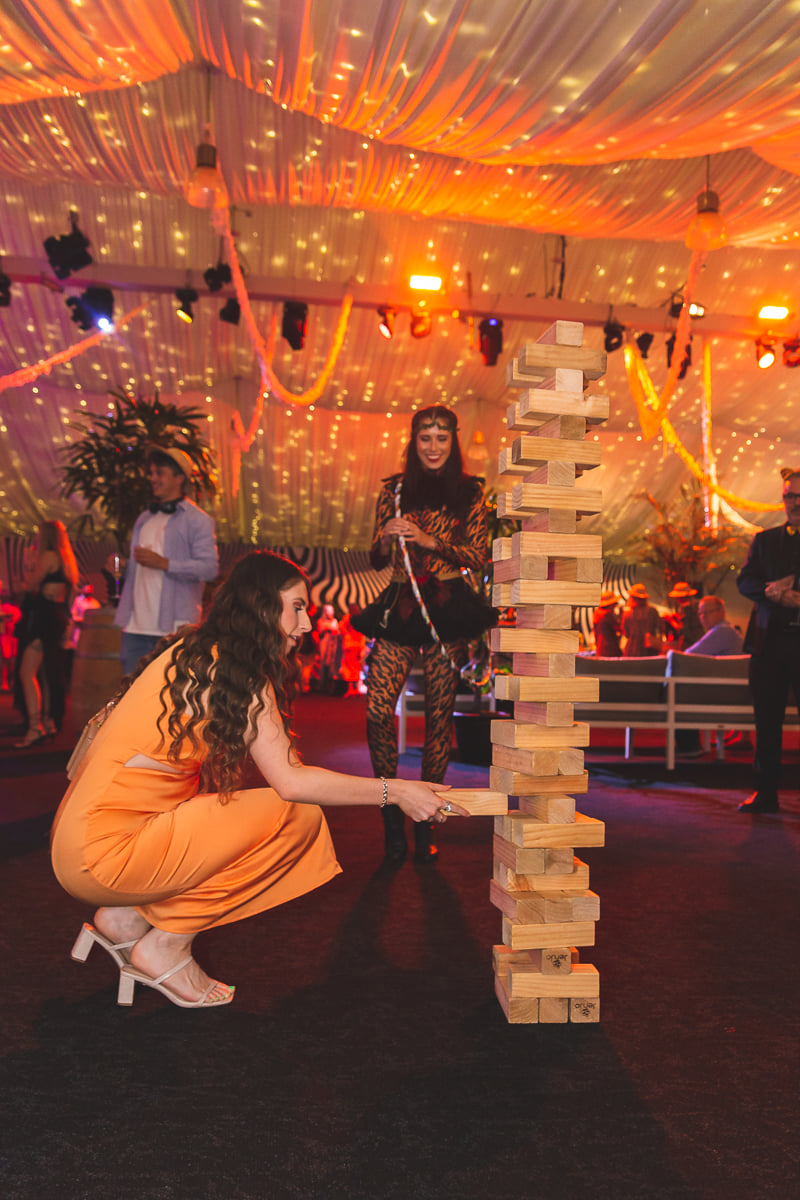 Vendor Coordination and Management
You know how important it is to have high-quality services at your event, right? That's why there's a network of trusted vendors and partners to collaborate with. From catering and entertainment to transportation and accommodations, they've got you covered.
Plus, the team ensures seamless coordination between all vendors involved. This way, you can focus on enjoying your virtual event while they handle the behind-the-scenes details.
Budgeting, Scheduling, and Logistics
Let's face it, managing all the moving parts of an event can be overwhelming. That's why the logistics are taken care of for you. By working closely with you, a detailed budget and timeline are created, ensuring that every aspect of the event is accounted for.
With a clear understanding of your business and expectations established, the goal is to make your vision a reality, while staying on schedule and within budget.
Event Production Services
But wait, there's more! In addition to event planning and design services, there are also comprehensive event production services available. This includes everything from audio and visual equipment to staging and lighting. The team of production experts has the industry experience, and knowledge to ensure that every aspect of the event runs smoothly.
From intimate gatherings which are just beautiful events to large-scale conferences and loud musical or party events, these production services are designed to create an atmosphere that captivates guests and leaves a lasting impression.
The driving force behind every event planned is a commitment to providing exceptional customer service. Understanding that every client is unique and has specific needs and requirements, the team works closely with you to ensure that your event is tailored to your preferences and exceeds your expectations. With comprehensive event planning services, the aim is to make every event a truly unforgettable experience.
Tailoring Events to Your Unique Needs
You know how every event should be as unique as the people involved? That's what the team of experienced professionals believes, too. They're passionate about event planning and their event management companies, always staying up-to-date with the latest trends and technologies.
Whether you're hosting a dinner, an intimate gathering or a large-scale conference, these experts can work closely with you to create tailor-made events and ideas that meet your specific needs and goals.
A Commitment to Sustainability and Environmental Responsibility
Have you ever worried about the environmental impact of your event? Rest assured that this team is committed to sustainability and environmental responsibility in all aspects of their work. They minimize waste and reduce your event's environmental impact by using eco-friendly materials and implementing recycling programs.
Curious about their commitment to sustainability? You can learn more on their About Us page.
Embracing Diversity and Inclusion
Diversity and inclusion are essential values in today's world, right? That's why a top event organiser is dedicated to creating events that celebrate and promote these values. They work with clients from all backgrounds and cultures, ensuring that events are not only inclusive but also representative of and showcase the rich tapestry of experiences and perspectives that shape our world.
Don't just take our word for it, though – check out some of the glowing testimonials from many satisfied clients.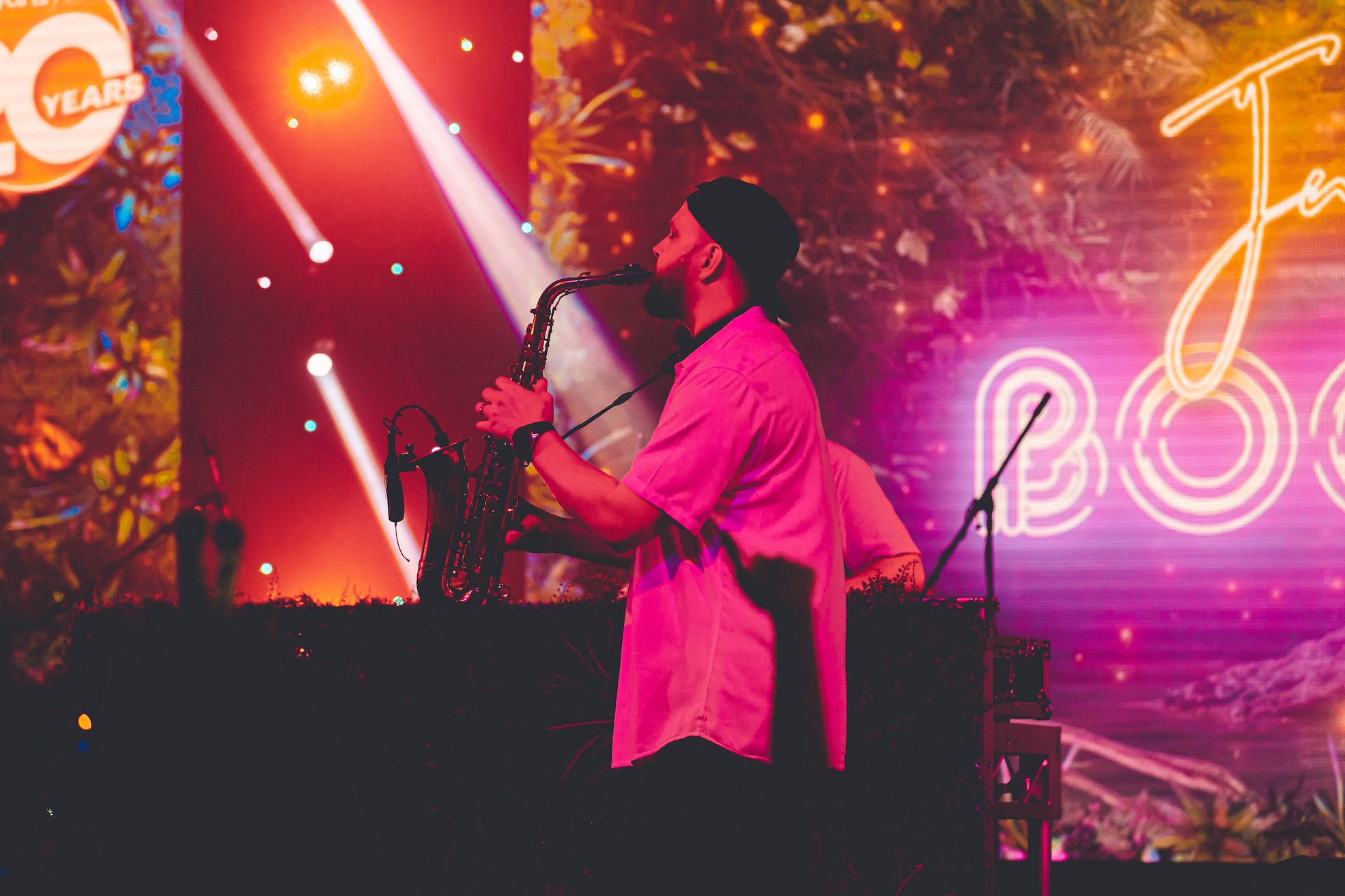 Staying Ahead with Innovations in Event Planning and Technology
In an ever-evolving industry, it's important to stay ahead of the curve. That's why this team prides itself on being at the forefront of the best event management company for planning and technology. Their commitment to innovation allows them to offer the latest and greatest in event management, conference call, entertainment, and production services.
By staying ahead, they can help you create truly memorable conference experiences that will leave a lasting impression on your attendees.
Proven Track Record and Awards
Recognition as a Top Event Planning Company
You might be interested to know that as a leading event and party planning company, we have a proven track record of success. Our team behind the scenes works tirelessly every night to provide world-class entertainment for various events.
Our efforts have been recognized with numerous national awards and accolades over the years, showing our commitment to deliver excellence in the field, and an ability to consistently surpass clients' expectations, delivering unforgettable experiences.
From corporate events to conferences to weddings to private parties, the expertise, talent and creativity provided will make each gathering a memorable occasion.
Dedication to Giving Back to the Community
Have you ever thought about how attending beautiful and well-planned events is a privilege not everyone has? That's why an event planning or event management company needs to give back to the community.
Actively working with various charitable organisations and donating a portion of profits to support important causes is a part of this process. You can learn more about the community involvement and the initiatives they're proud to be a part of.
By choosing such professional companies as an event planner, you're not only getting exceptional service, but you're also making a positive impact on the lives of others. It's a win-win situation for everyone involved.
Ensuring Inclusive and Accessible Events
We all know how important inclusivity and accessibility are in today's world, right? When planning to host these events and weddings, it's essential to keep in mind that every guest should have the opportunity to enjoy the event, regardless of their abilities or circumstances.
That's why it's crucial to work closely with clients to ensure their events are ADA-compliant and provide necessary accommodations for guests with disabilities.
Inclusivity goes beyond just physical space and accessibility. Striving to create events and venues that welcome and engage all guests, regardless of their backgrounds or interests, is equally important.
From entertainment choices to event themes, consulting with clients to craft truly unique events and inclusive experiences for every guest in attendance is a top priority.
So, when choosing an event planner, consider their proven track record of highest quality, dedication to giving back, and commitment to inclusivity. These qualities make for a leading company in the event planning industry, ready to make your next event unforgettable.
Choosing the Right Event Planning Package
Options to Fit Every Event and Budget
You know how it goes – when it comes to event planning, one size certainly does not fit all. Each event is unique and requires a tailored approach to ensure success. That's why there is a range of top event management companies with planning packages designed to suit the needs and budgets of a diverse clientele.
From intimate gatherings to large-scale corporate events, it's essential to be well-versed in the latest event technology and trends. Staying ahead of the curve and constantly innovating means providing clients with unique, unforgettable experiences that exceed their expectations.
Full-Service Planning to Day-of Coordination
Have you ever wondered what level of assistance you might need from an event planning team? Depending on the size and complexity of your event, you may require everything from full-service planning to day-of coordination, ensuring that your event runs smoothly from start to finish.
Full-service planning involves comprehensive assistance throughout the entire event planning process. A dedicated team will work closely with you to develop a strategic plan, liaise with vendors, manage logistics, and oversee all aspects of event execution. This option is perfect for you if you want a completely hands-off approach, allowing you to focus on your guests and enjoy the event without worrying about the details.
On the other hand, you might prefer a more hands-on approach or have already completed part of the planning process. In that case, day-of coordination is an ideal choice. Day-of coordinators will work with you to ensure that all your hard work pays off by managing vendors, troubleshooting issues, and overseeing event setup and breakdown. This service is an excellent choice for those who want expert support on the day of the event, ensuring that everything runs smoothly and on schedule.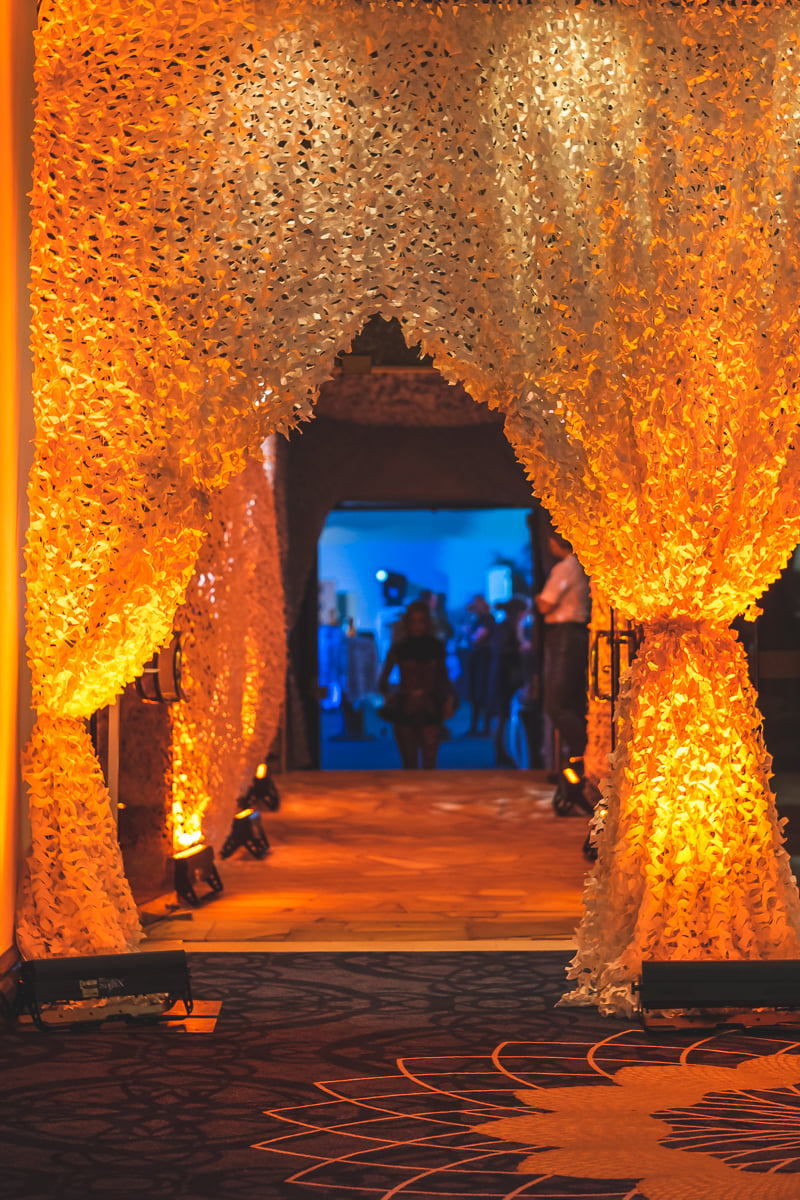 Customising Services for Your Specific Needs
Do you believe that exceptional events are built on collaboration and open communication? If so, working closely with an event planning team to understand your needs, goals, and vision for the event can lead to a successful outcome. By offering customizable services, a tailored event planning package that aligns perfectly with your specific requirements can be created.
Whether you need assistance with vendor selection, theme development, or guest management, services can be tailored to meet your needs. With a wide range of services and flexible packages, the perfect level of support can be provided to ensure your event is a resounding success.
Remember, choosing the right event planning package is key to making your event, ideas and vision a reality. Here is a great resource to help you find the perfect package for your business needs.
A Partnership Worth Celebrating
When it comes to planning and executing a truly unforgettable event, choosing the right event planner can make the difference, all the difference. Whether it's a corporate function, a wedding, or a charity gala, hiring an experienced event planning team ensures both a seamless experience and a memorable occasion.
As you've read, event planners offer a wide range of benefits, from saving time and money to overseeing all legal and logistical aspects. With their services tailored to your unique needs, a commitment to sustainability and inclusivity, and a proven track record of success, they become the perfect partners in creating your dream event.
By investing in a professional event planning service, you won't just be investing in exceptional organisation and creativity. You'll also be investing in peace of mind, knowing that your special occasion or celebration is in capable hands. So, let the experts take care of the details, and look forward to enjoying a magical event that leaves a lasting impression on you and your guests.