Planning a birthday party doesn't have to be a daunting task. Picture the look of pure joy on the birthday person's face, surrounded by friends and family, having the time of their life at a party you've designed just for them. Whether a simple garden party or an elaborate themed bash, you can plan a memorable birthday party with good organisation and creativity. So how do you plan a birthday party to remember? 
This comprehensive guide will walk you through the essential steps, from setting the basics like date, time, and venue to compiling a guest list, sorting out the menu, and organising entertainment. By the end of this guide, you'll have all the tools you need to plan a memorable birthday party that'll be fondly remembered by all who attend. Let's embark on this exciting journey of planning a surprise birthday party that'll be remembered for years.
Identifying Party Basics
When you're orchestrating a large birthday party, you've got to take several fundamental elements of the birthday party checklist into account. These include picking a date and time, choosing a venue, setting a theme, and creating a budget.
Deciding on a Date and Time
The first step in birthday party planning is to settle on a date and time. This decision can significantly affect who's able to attend your party. You'll want to only schedule your party when your local school district is on a break or close to a major holiday.
It would help if you also thought about the weather and any other events that might coincide with your party. The availability of your key organisers, volunteers, and other participants is another important factor. The nature of your event can also dictate the timing. For example, if you're organising a business conference or music festival spanning several days, the weekend is your friend.
Choosing a Venue
Once you've got a date and time, the next step is to find the perfect venue. The earlier you start your search, the better. The venue you choose will greatly impact your event, affecting things like catering options and attendees' experiences.
When choosing a venue, you need to be clear about what you need. Things to consider include the number of attendees, space needs, budget, attendees' travel distance, parking needs, public transportation access, preferred venue layout, required services and amenities, and staffing needs.
The venue could end up being the most expensive part of your budget. So, it's important to figure out how much you can spend on a space before you start looking. Also, consider what else is included in the venue cost, like in-house catering or a flat fee for the space.
Setting a Theme for the Party
Choosing a theme for your party can make it a memorable experience for your guests. The next party theme you go for can be influenced by various factors, like the season, the birthday person's interests, or even current trends. For example, you could organise a retro diner-themed party with vintage decor, atmospheric lighting, and boozy milkshakes. Or, a greenhouse party filled with lush greenery and botanical cocktails could be an option.
Remember, the venue's existing decor will greatly influence your event's mood and atmosphere. So, make sure it aligns with your theme and audience.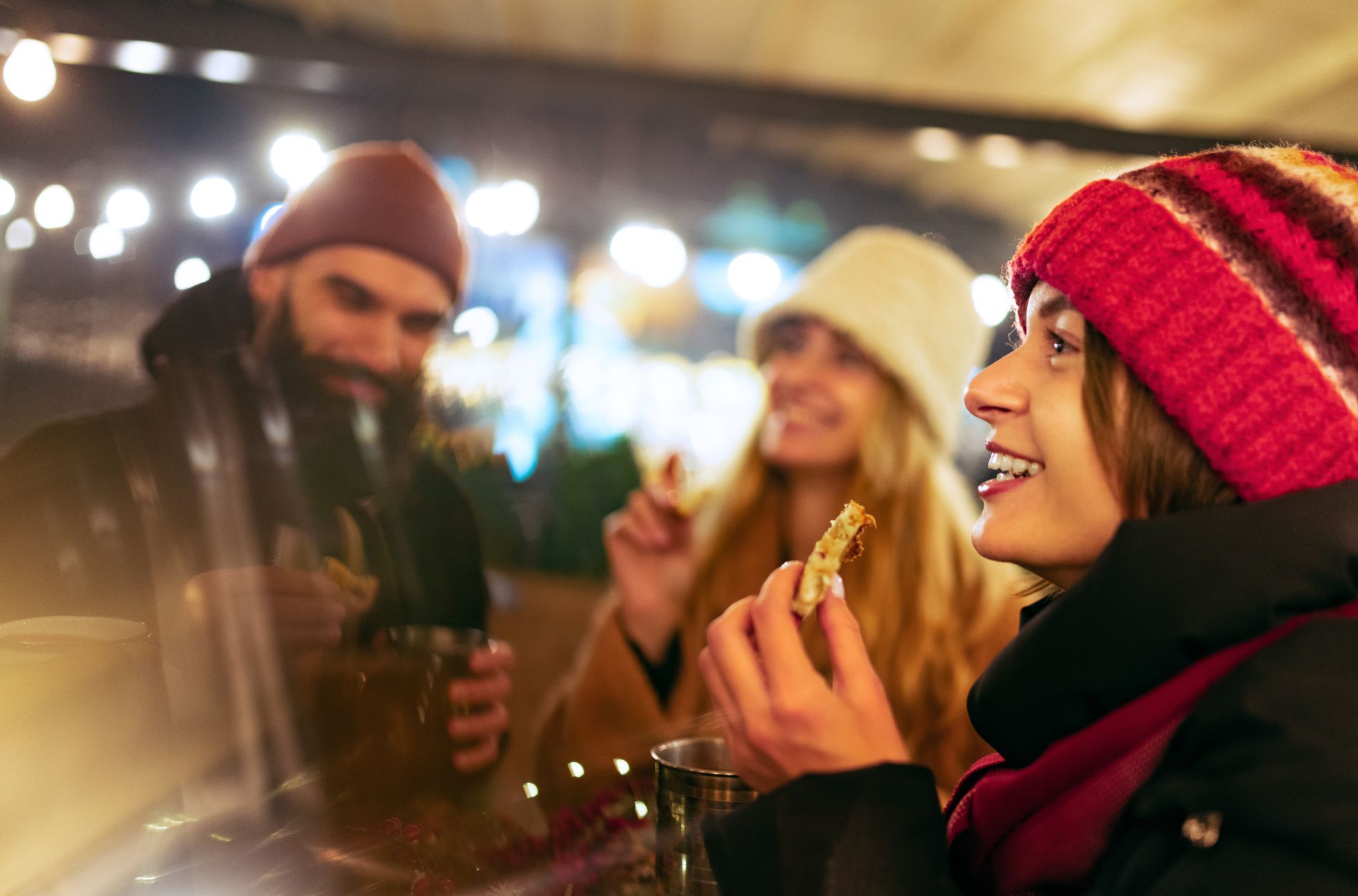 Creating a Budget
Finally, creating a budget is a key step in the birthday party planning checklist and process. This will help you keep track of your spending and avoid going over budget. When setting your budget, consider the cost of the venue, catering, entertainment, decorations, and any other potential expenses.
For catering, consider serving finger foods and small plates. This not only gives guests more chances to socialise but also helps to cut down your party costs. Another cost-effective option could be to ask each guest to bring a food or drink item to share.
Compiling a Guest List
As you embark on planning a large birthday party, one of the initial tasks is assembling a guest list. This task involves several crucial considerations, such as a party planning checklist, determining the number of attendees, ensuring a balanced mix of guests, and dispatching invitations.
Deciding on the Number of Guests
The count of attendees you'll invite to your birthday party venue will hinge on several factors. Primarily, consider the nature of the party you're hosting. For instance, a house party might comfortably house 5-8 guests per room, with a maximum of 20 guests per bathroom.
You can host around 10 guests per 100 square feet for a garden party. Conversely, cocktail parties can often accommodate larger guest lists, depending on your venue's size and budget.
The capacity of your venue is a pivotal factor when deciding on your guest list. Overpopulated parties can be uncomfortable, and venues often have occupancy limits. There's ample space for guests to roam for outdoor party venues like parks.
If you're planning activities or dancing, or if many of your guests are unfamiliar with each other, aim for around 10 square feet per person. For a mix of acquaintances and strangers, 7-8 square feet per person should suffice. For more intimate gatherings, such as family events or celebrations with close friends, you can accommodate 5-6 square feet per person.
Balancing the Mix of Guests (Family, Friends, etc.)
Having decided on the number of guests, it's time to consider the mix of guests. Begin by drafting a list of essential guests and check their availability. If you're inviting a large number of people, consider creating a Facebook event to keep track of attendees.
When inviting friends, the method of invitation can depend on the nature of the gathering. Electronic invitations like text messaging or email are appropriate for a casual get-together. For formal events, a traditional written invitation is more suitable.
Remember to consider the relationships or "plus-ones" of your party favours non-negotiable guests. Try to avoid inviting conflicting pairs. If you're inviting a majority of a group, consider inviting everyone. After all, it's your party, and you can invite whoever you want.
Sending Invitations
Having compiled your guest list, it's time to dispatch the invitations. For casual gatherings, a text invitation is acceptable. For more formal events, mail or email invitations are recommended. These must send invitations should be sent a couple of weeks before the event. Websites like Paperless Post can help create custom invitations.
Remember to request and follow up for RSVPs to get a general headcount. If many invitees can't come, consider inviting additional guests. Provide ample notice for your guests. This includes one to two weeks' notice for a phone invitation, three weeks for an electronic invitation for birthday party invitations and two to four weeks for paper invitations.
Double-check with any friends who have yet to respond to your RSVP to ensure the invitation was received.
Sorting Out the Menu
The menu is a crucial aspect of any large birthday party, with the potential to significantly influence the event's overall success.
Choosing a Caterer or Self-Cater
The initial decision in menu planning is whether to employ a caterer or handle the food preparation yourself.
Opting for a caterer requires careful consideration of their ability to meet your event's specific food quality and quantity needs. It's also important to understand their presentation style, whether it's formal dining or casual buffet.
When selecting a caterer, key factors include their culinary specialities, availability, and proximity to your event location. Always request sample menus and inquire about their ability to cater to custom requests or dietary needs.
If you choose to self-cater, meticulous planning is essential. Opt for a variety of dishes that don't all require heating, particularly if you're preparing food in advance. Consider options like finger foods, chilled soups served in individual cups, and a selection of pastel desserts. A beverage station offering lemonade or mimosas with a choice of fresh fruits could add a unique touch.
Planning a Balanced Menu
Constructing your menu requires careful thought about the harmony of flavours, textures, and colours. A simple main dish can be enhanced with a variety of seasonal sides. If alcohol is on the menu, ensure ample food accompanies it.
The style of service you'll be offering, whether it's buffet-style, a formal sit-down meal, or circulating appetisers, will also influence your menu choices. If opting for a buffet, remember that straightforward serving dishes can help reduce expenditure on decorative items.
Consideration for Dietary Restrictions
In our diverse society, accommodating dietary restrictions is crucial to menu planning. Whether it's food allergies, dietary requirements, or personal preferences, it's important to be prepared.
If you're working with a caterer, inquire about their approach to dietary restrictions. If you're self-catering, consider offering dishes like tacos, nachos, and baked potatoes at separate stations. This allows guests to select only the foods and toppings they can consume.
Providing a broad range of dietary options is now standard practice at catered events. Regardless of whether you're hiring a caterer or self-catering, it's essential to be well-informed about dietary restrictions and speciality foods.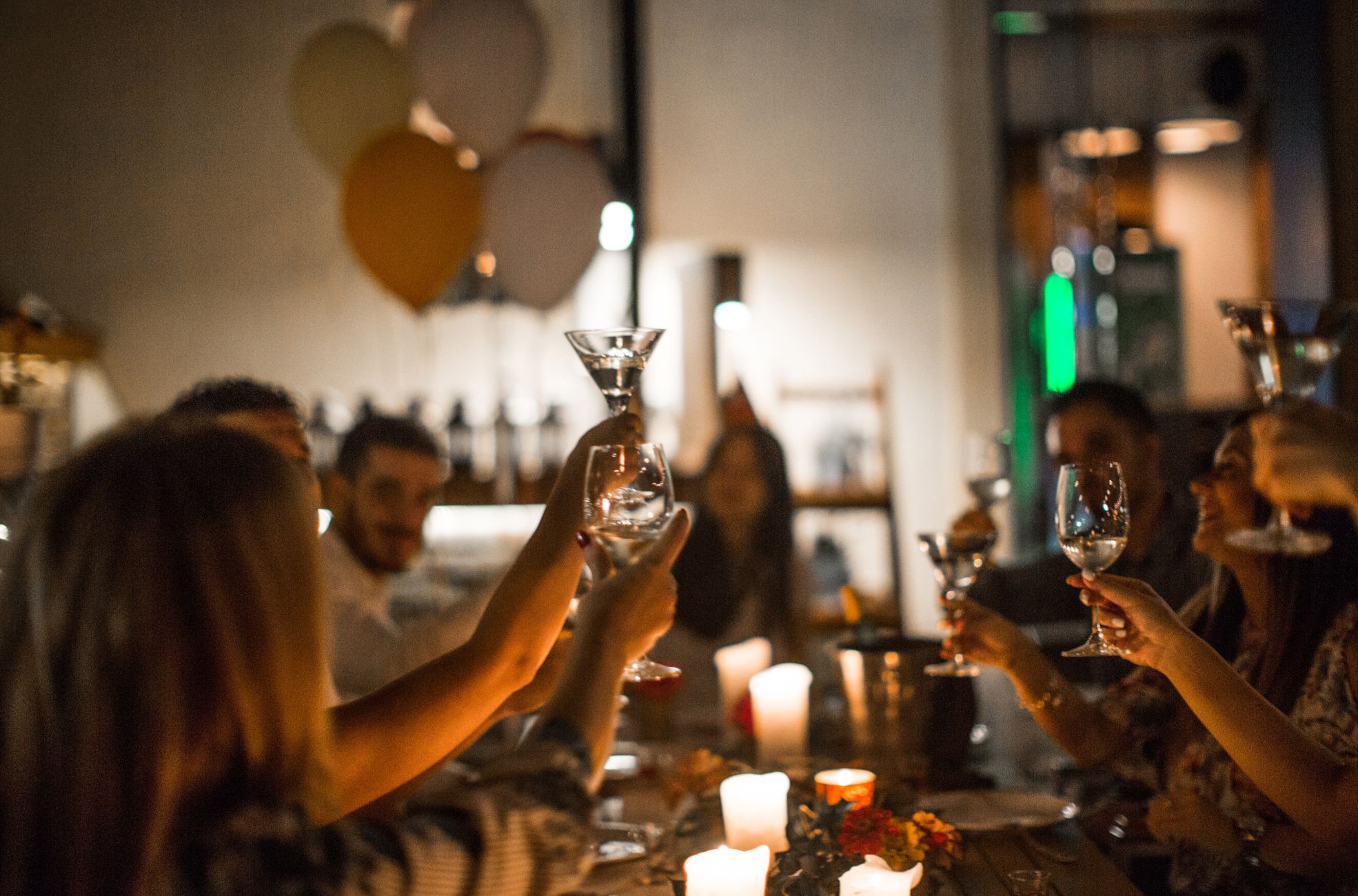 Organising Entertainment and Activities
Entertainment and activities are vital components of a successful adult birthday party or bash, providing memorable experiences and keeping guests engaged.
Hiring Professional Entertainment
The realm of professional entertainment is vast and varied. Magicians, talent agencies, and party characters are popular choices for children's and adult birthday parties. These entertainers offer more than amusement; they can also provide educational experiences.
For a birthday party theme, a magician's tricks can ignite children's curiosity and learning. Consider engaging performing artists, a professional DJ, or even a cigar roller for a unique touch for adult parties. DJs can create an energetic atmosphere, encouraging guests to dance.
For an extraordinary experience, consider engaging aerial artists or organising a murder mystery dinner show. These interactive forms of entertainment encourage guest participation.
DIY Entertainment Ideas
There are numerous DIY entertainment options for those who prefer a hands-on approach. Trivia competitions, scavenger hunts, or movie nights can be organised. Board games can stimulate conversation and teamwork.
Karaoke is another popular choice. It requires minimal space and encourages guests to relax and enjoy themselves.
Planning the Party Timeline
A well-structured birthday party entertainment timeline ensures a smooth flow of events. Begin by determining guest arrival times and the commencement of main activities. Schedule the entertainment to coincide with the arrival of most guests for maximum impact.
Ensure to allocate time for meals and breaks. Confirm their availability and performance duration if professional entertainment is being used to ensure it aligns with your timeline.
Birthday Gifts and Opening Ceremony
The birthday gifts and opening ceremony are a significant part of any birthday party. This is the birthday person's moment to shine. Consider scheduling this after the meal but weeks before the party and main entertainment begins.
The ultimate aim of birthday cake is to create a memorable experience for the birthday person and the guests. Whether you're hiring professional entertainment or opting for DIY options, ensure it's something that will be enjoyed by all.
Wrapping Up Your Party Planning Guide
Our intent with this comprehensive guide to party details is to equip you with an armoury of tips and tricks to plan a large birthday party with ease and finesse.
Remember, the key elements are:
Careful selection of your venue.
Thoughtful construction of the guest list.
Creative inclusion of a theme.
A balanced and inclusive menu.
Engaging entertainment that fits your audience.
Drawing together these elements, with thorough planning and execution, will ensure a memorable and well-appreciated party that celebrates the birthday person in a truly special way. As you embark on this planning journey, remember that the real joy is not just in the celebration but also in creating unforgettable memories. Happy birthday, planning, party maestros!
birthday party planning, planning a party, party basics, choosing a venue, party theme, creating a budget, guest list, sending invitations, party menu, catering options, dietary restrictions, party entertainment, professional entertainment, diy entertainment, party timeline, gift opening ceremony, memorable birthday party, party planning guide, unforgettable memories, party maestros, birthday bash, party organization, party creativity, party date, party time, party venue, party theme, party budget, party guests, party invitations, party food, party activities, party entertainment, party timeline, birthday gifts, party planning, birthday celebration, party planning tips