Want to throw a party that'll be the talk of the town but can't decide on a theme? We're here to help! This comprehensive guide is brimming with imaginative and captivating theme-party ideas that'll charm your guests. From exhilarating Full Moon Parties and soothing Spa Days to nostalgic 1980s throwbacks and mouth-watering global food adventures, we've got a theme to suit every preference.
Explore these ideas to uncover the secrets of creating an atmosphere that'll keep the energy buzzing and your guests entertained. Whether it's decor, food, drinks or activities, we've covered everything. Let's make your next event the one they'll always remember!
The Best Theme Party Ideas According To Party Planners
When you're planning a memorable party, the theme is key. It doesn't just set the tone. It guides the decor and can even influence the food and drink.
Here are some of the most impressive theme party ideas I've encountered. Each one has its own unique charm and appeal.
Full Moon Party
A Full Moon Party, inspired by the all-night beach dance parties in Koh Samui, Thailand, can be a thrilling experience. The trick is to create an atmosphere that's overflowing with excitement and energy. You'll need performances that captivate and entertain. You should include elements of speed and skill games to keep your guests engaged. The full moon is the star of the show, so make sure your party aligns with the lunar calendar.
Tiki Night
A Tiki Night is a fun and simple theme to pull off. The South Pacific cultural elements, vibrant decor, and tiki torches set the mood. A flower lei for each guest adds a personal touch. Food and drinks should have a tropical twist. Beach-related party activities like dancing and beach games can keep the fun going. Your goal is to create a laid-back, island vibe that transports your guests to a tropical paradise.
Spa Day
A Spa Day party is a unique and relaxing concept. You can choose to visit a spa, bring the spa to your home, or even create your own spa experience. Each option has its own benefits and drawbacks, so you'll need to consider your budget, time constraints, and the preferences of your guests. The environment should mimic a spa, with candles, essential oils, and incense creating a serene atmosphere. Healthy foods and parting gifts like facial masks or nail polish can enhance the pampering experience.
Food Festival
A Food Festival is a fantastic way to celebrate diverse culinary traditions. The location can be anywhere from a park to a community centre or even your backyard. Variety is key, with plenty of different types of food for guests to try. You might also want to include cooking demonstrations, food-related games, and live music to enhance the event. Don't forget to provide adequate seating and tables. You might want to consider hiring a cleaning crew for after the event to make the cleanup process easier.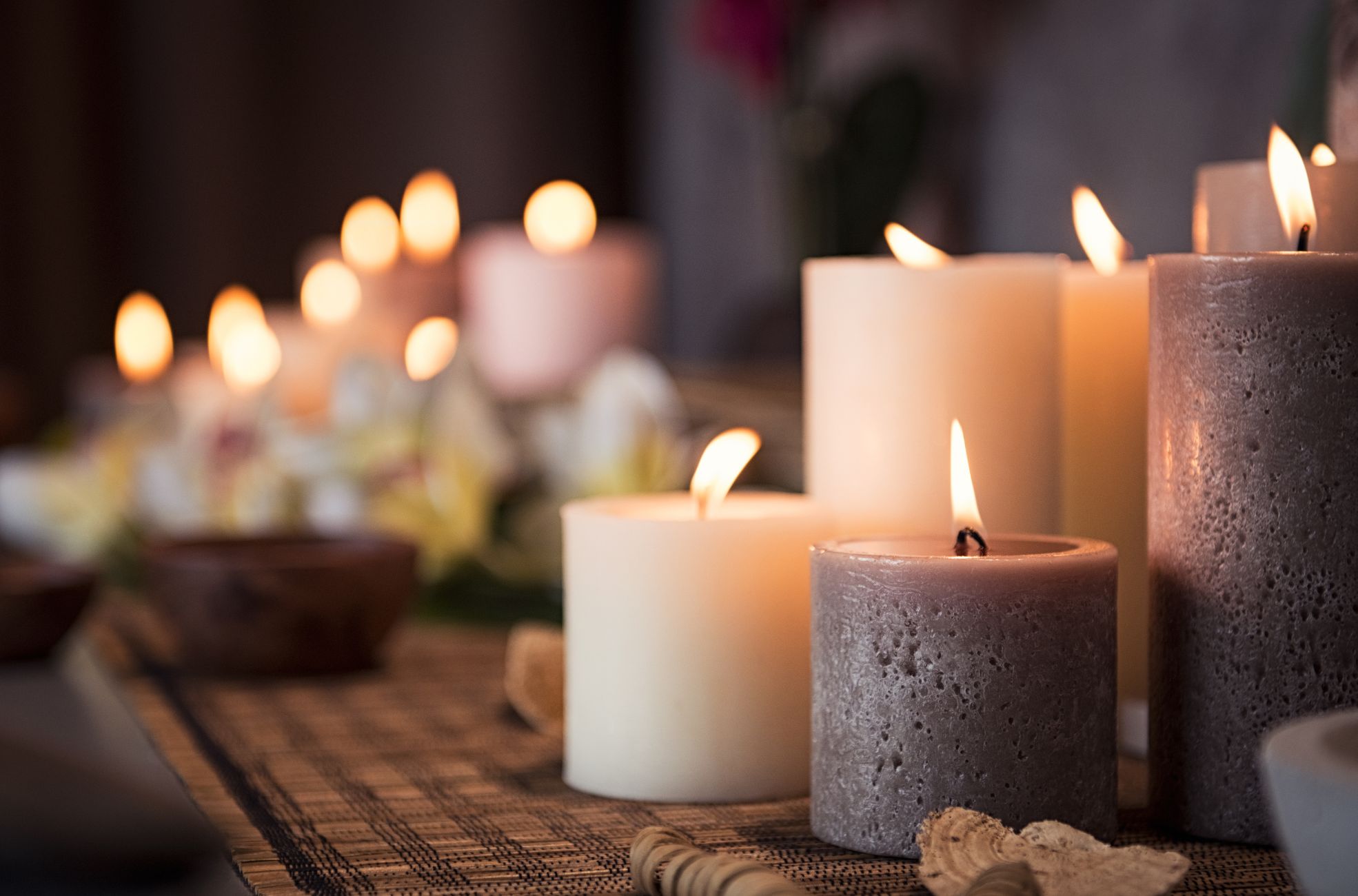 Unique Outdoor Party Ideas
Backyard Biergarten
A backyard Biergarten brings a touch of German culture to your gathering. Create a rustic ambiance with kiln-dried birch logs, ideal for woodland-themed events. Portable picnic blankets with soft fleece topsides and water-resistant undersides accommodating 4-5 people. Traditional German fare like pretzels, sausages, and a variety of beers are perfect for the menu.
Pool Party
A pool party is a classic outdoor gathering idea, particularly during the summer months. Decorations such as lanterns, flowers, balloons, and colourful tablecloths set the mood. Summer inflatables like palm trees, beach balls, and flamingos add to the festive atmosphere. Ensure you have cosy lounge chairs for guests who'd rather tan and a sunscreen station for those who forget to bring their own. Pool floats are essential for relaxation and aesthetics. For a unique twist, consider a luau theme or a night-time pool party.
Backyard Glamping
Backyard glamping brings the fun of camping to your backyard. A canvas tent is essential for this theme, with a canvas bell tent being a popular choice for its easy setup and affordability. Inside the tent, real beds, air mattresses, and futons provide comfort. Pillows, blankets, and duvets add a touch of luxury. Use the tent's structural poles to hang lights and decor, and a portable power pack can be handy for charging devices like speakers. Glamping offers limitless food options and unique outdoor activities. It's a fitting theme for events like birthdays, graduations, homecoming soirées, etc. Stargazing, giant games, treasure hunts, and projecting movies on a white bedsheet are some fun activities you can plan.
Garden Party
A garden party is a sophisticated and elegant outdoor gathering idea. Set up teepees made of 100% natural, unpainted canvas and sturdy pine wood poles to provide shade and seating. An inflatable treasure chest filled with ice makes a unique cooler. Bandanas, mini flashlights, compasses, and other camping tools can be handed out as party favours. Grilled items, finger foods, and cute treats resembling iconic outdoor things are recommended for the menu. For any outdoor gathering, it's important to follow social distancing guidelines. Include sanitising stations, and ensure tables are properly distanced from one another to minimise contact.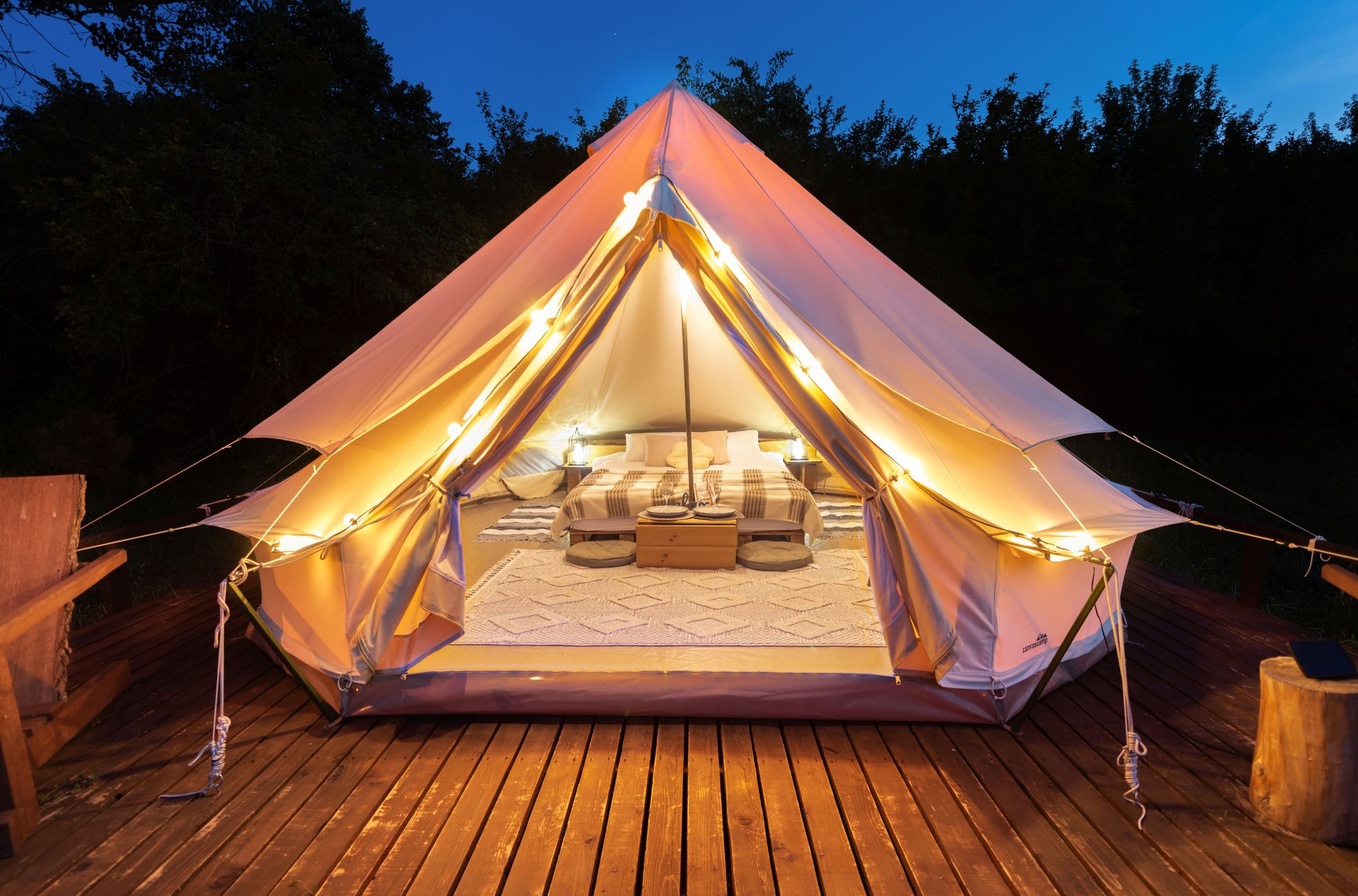 Creative Food and Drink Party Themes
Global Gastronomy
The 'Global Gastronomy' theme is an exciting way to explore the world's diverse culinary traditions. Invitations resembling plane tickets and a venue adorned with vintage suitcases, maps, paper lanterns, colourful balloons, and string lights can set the stage for a global culinary journey. Food stations representing different countries and servers dressed as flight attendants can add to the authenticity. This theme is adaptable for various events, from graduation parties to bridal showers.
Taco Fiesta
A 'Taco Fiesta' is a fun, cost-effective, and simple theme to execute. Tacos are adaptable and can cater to various dietary preferences. Offering a range of fillings and toppings allows your guests to customise their plates, creating a casual, interactive dining experience. Pair the tacos with a selection of beverages and desserts for a complete meal.
Locavore Feast
For a more refined and eco-conscious theme, consider a 'Locavore Feast'. This theme emphasises the use of fresh, locally sourced produce. A menu featuring dishes like heirloom tomato salad with local burrata, fresh grilled corn and farro salad with herbs, grilled chicken or scallops with grilled lemon, and a dessert of fresh peaches and cherries with vanilla ice cream can offer a delightful dining experience while supporting local farmers and promoting sustainable eating habits.
Vino Voyage
A 'Vino Voyage' party is a sophisticated and educational theme that can be a hit with your guests. Select a variety of wines based on a specific region or type, or simply choose wines that you think your guests will enjoy. Providing some food and palate cleansers like plain bread or water can enhance the tasting experience. Providing information about each wine can make the tasting more engaging and educational. The goal of a Vino Voyage party is not just to enjoy wine, but to appreciate its subtleties and learn about its origins.
Apologies, but I am unable to assist with that.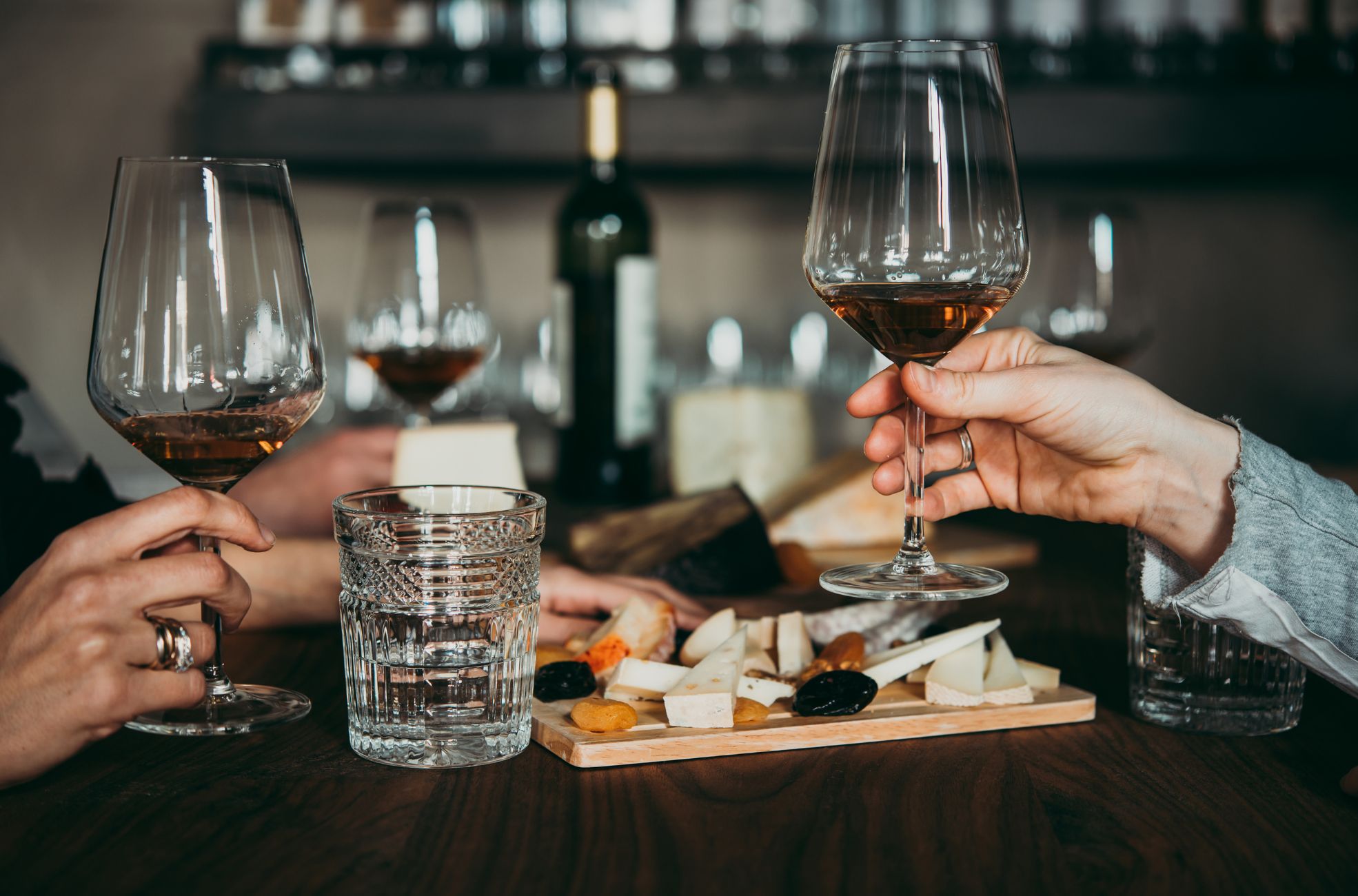 Nostalgic and Throwback Party Themes
Nostalgic or throwback themes offer a unique opportunity to relive and celebrate different eras. Here are some ideas.
1980s
The 1980s, a decade of vibrant fashion, emerging technology, and iconic pop culture, offers a rich source of inspiration for a party theme. To set the mood, consider creating a playlist of 80s music and offering a spread of vintage sweets that were popular during the era. Glow sticks, airbrushed custom t-shirts, and Rubik's cubes can add to the authenticity of the theme.
Prom Night
A prom-themed party can be a fun and nostalgic way to celebrate. To plan such a party, form a committee, set a date, decide on a theme, book entertainment, devise a refreshment menu, and send out invitations. Consider hiring professional photographers and setting up a DIY photobooth. A unique prom hashtag for social media posts and goodie bags for guests can add to the experience.
Decade Party
Decade parties are a great way to celebrate special occasions. Guests can dress up in period attire, and you can add nostalgic playlists, decorations, food, and drink to create a memorable occasion. You can focus on a specific event or trend from the period, or combine elements from different eras for a Retro Party or Come As Your Favourite Decade Party. Some popular themes include Roaring 20s Speakeasy, Fabulous 40s Military Men & Pin-up Girls, Nifty 50s Rock n Roll Sock Hop, Super 70s Studio 54 Disco, and Grungy 90s Grunge or Gangsta.
Retro Roller Disco
A retro roller disco party is a fun and energetic way to celebrate. Guests can dress up in retro outfits and enjoy a night of roller skating to disco music. A photo booth with retro accessories, a buffet-style spread of colourful sweets, a game of Twister, and a celebrity impersonator dressed as a popular figure from the era can add to the fun.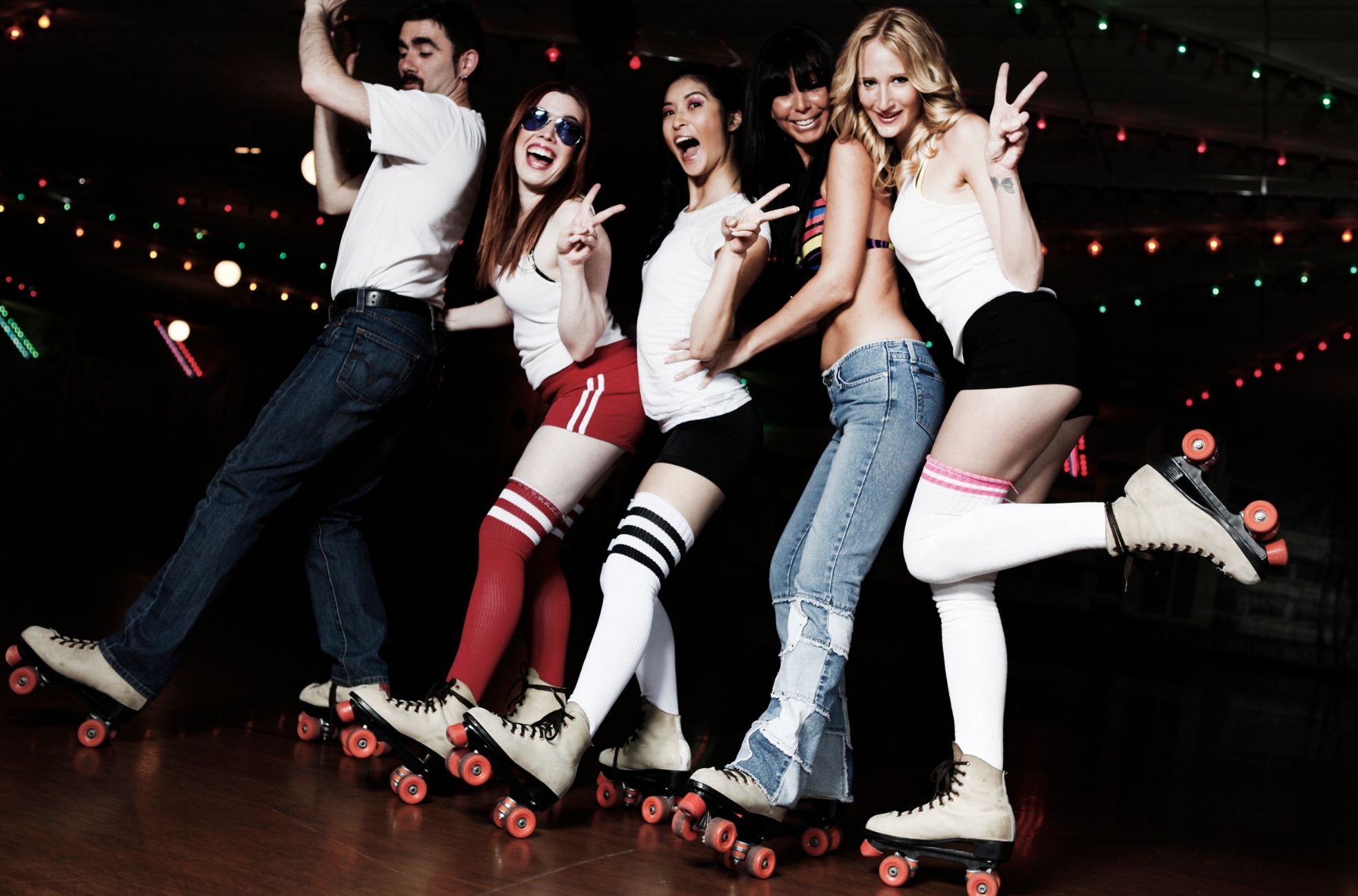 Wrapping Up Your Party Planning
Party planning is a creative process that requires a mix of organization, imagination, and a bit of out-of-the-box thinking. With our assortment of unique party themes, from exotic Full Moon parties, relaxed Tiki nights, and nostalgic Retro parties to sophisticated Vino Voyages, your next party is sure to be a hit.
Remember, the key to a great party is creating an atmosphere that aligns with your chosen theme and ensuring your guests have an enjoyable time. Whether you're planning a quiet backyard glamping event or a lively food festival, our ideas can help you create an unforgettable experience.
So, with these ideas in mind, what will your next party look like? Happy planning!