Imagine the tranquil ambiance of a seaside resort, the rhythmic sound of waves, and the sun's warm embrace encapsulated within the elegant confines of a corporate setting. A beach party theme is an unrivalled way to infuse the invigorating essence of the ocean into a sophisticated event, fostering meaningful connections among colleagues and stakeholders.
But how do you meticulously plan a beach-themed gathering that keeps your attendees engaged and leaves an indelible mark?
In this article, we will navigate you through the process of selecting an ideal indoor venue and transforming it into a coastal oasis. We will also explore the selection of a theme that synergizes with your corporate culture, crafting refined invitations, and adorning your gathering space with chic beach-inspired decorations.
Additionally, we will divulge tantalising catering options that evoke the seaside, entertainment choices that complement the beach theme, and bespoke tokens of appreciation that seamlessly tie the entire event together.
So, slip into your business casual attire, let the imaginary sea breeze ruffle your notes, and let's set sail on the journey of planning the ultimate beach-themed corporate extravaganza!
Find the Perfect Venue
When it comes to throwing a beach party bash for the ages, the first and most crucial step is securing that ideal venue. Keep in mind factors such as location, size, and available amenities. You'll want a beach or beach-like spot with ample space and permission for your gathering. Once you've nailed down the perfect location, it's time to dive into the theme.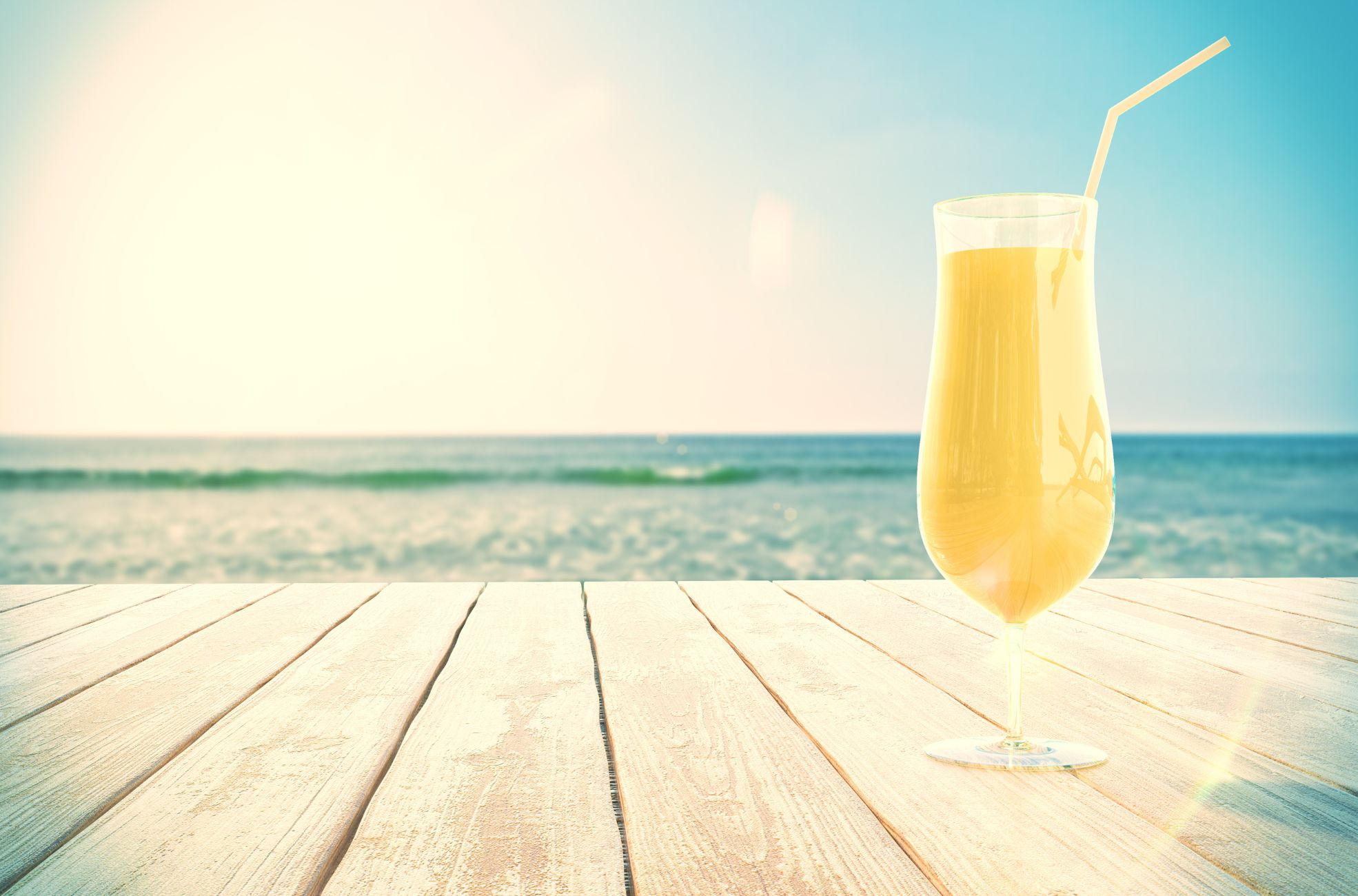 Choose a Beach Party Theme
Let the guest of honour's personality guide you in selecting a beach party theme. You could go for a tropical-inspired, surf shack shindig, a retro beach vibe, or even draw inspiration from beach movies or TV shows like "Mamma Mia," "Baywatch," or "Gilligan's Island." With the theme locked in, you can start crafting that impeccable atmosphere.
Once you've got a theme, it's time to send out those invitations that capture the essence of your beach bash. Get creative with beach-themed invites, like beach ball invitations or message-in-a-bottle invites, setting the mood for the event.
Decorations are key for creating an immersive experience, so let your imagination run wild. Ideas include a flip-flop garland, an Aloha welcome banner, or a colour scheme that complements the mood of the event. For instance, you might opt for tropical colours, sea glass tones, or a nautical theme.
A tropical drinks bar is a must-have at any beach party, serving up cocktails, mocktails, and fruit juices. For a fun twist on classic tropical drinks, try serving frozen cocktails in the form of ice lollies, like honeydew cucumber margarita ice lollies or mango Mai Tai ice lollies. And don't forget about the designated drivers and non-drinkers – offer alcohol-free options with unexpected combinations, like peach and ginger, grapefruit and rosemary, or berries and mint.
Food is another aspect that can set your beach party apart from the rest. Beach-friendly bites that are easily handheld and keep guests energised throughout the day include fruit plates, crisps and dip, sliders, granola, and pinwheels.
Cupcakes can be decorated to fit the beach theme, such as dipping them in crushed graham crackers to create a sand-dune look and topping them with mini cocktail umbrellas. You might even use a hollowed-out watermelon as a serving dish for fruit salad, adding a creative and eye-catching touch to the party.
Entertainment is crucial to keep your guests engaged and having a blast. Plan beach day activities like hula hoop contests, limbo, sandcastle sculptures, volleyball, and beachside bonfires.
A DIY photo booth with beach-themed props and backdrops is a fantastic way for guests to capture memories from the event.
Don't forget those finishing touches that make your party unforgettable. Beach party favours, like sand buckets with sand toys, sunscreen, and water squirt bottles, show your guests how much you appreciate their attendance. And of course, compile a beach party playlist that sets the tone for the entire event.
Lastly, always ensure guests have access to shade, sunscreen, and plenty of water to stay hydrated and comfortable during the party. With these tips in mind, you're well on your way to planning a beach party that will be the talk of the town.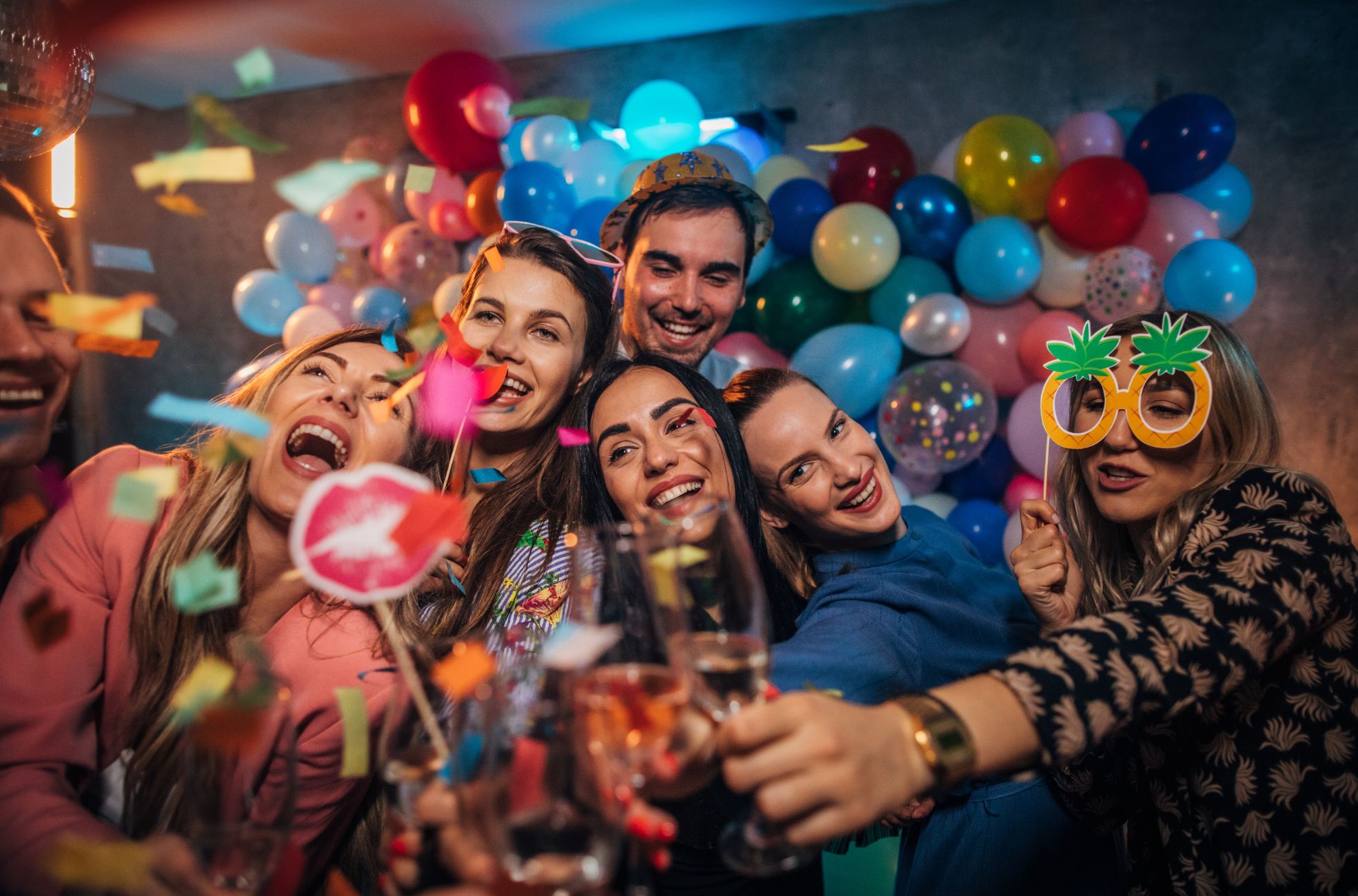 Creative Party Invitations and Decorations
The invitations serve as a sneak peek into your beach-themed party, so ensure they capture the essence and allure of the event. Whether you've picked a Hawaiian luau, retro surfer vibe, or mermaid party, there's a universe of creative avenues to explore. Keep your party's theme and overall ambiance in mind when selecting a colour scheme for the invites.
With your invitations sent and RSVPs gathered, it's time to spruce up the party venue. Greet your guests in style with a greeting banner that sets the tone for your soirée. To create this masterpiece, get creative with paint and craft materials and design a vivid and colourful banner that welcomes your guests.
Think about putting together a themed garland, using either real or printable images strung together. You can also serve drinks in ice-filled buckets or use the buckets themselves as drink containers for a delightful and unique twist. For a more refined beach-themed party, craft natural tablescapes with driftwood and seashells as decorative embellishments.
When it comes to food and drink, there are endless ways to incorporate your theme into the menu. For example, serve up a fruit salad in a hollowed-out fruit for a visually striking and inventive touch to your offerings. You could also whip up themed cupcakes as a one-of-a-kind dessert option, with the icing dipped in crushed crackers for a sand-dune effect and topped with a mini umbrella.
Organise a contest with vibrant props for your guests to enjoy or set up beach games and activities such as sandcastle building contests and scavenger hunts for seashells. To amp up the excitement, consider hiring an ice cream van to serve treats at your beach party, ensuring a hassle-free dessert option that your guests will adore.
At the end of the day, the secret to pulling off a successful beach-themed party lies in encapsulating the spirit of the beach into every facet of your event. With inventive invitations, festive decorations, and engaging activities, your guests are sure to have a fantastic time celebrating with you!
Unique Food and Drink Ideas
Beach parties are perfect for celebrating various occasions, and to make it a memorable event, consider incorporating some unique food and drink ideas.
One way to elevate your beach party is by offering watermelon slice Jell-O shots. This creative spin on a classic summer fruit is not only visually appealing but also a delicious treat for your adult guests. For younger attendees, simply prepare alcohol-free versions.
Another dessert option to consider is flamingo cupcakes, which can be adorned with crushed graham crackers to resemble sand, adding an extra touch of beach-inspired creativity to your menu. A buffet featuring saltwater taffy or other beach-themed sweets is also a delightful addition, providing your guests with a variety of options to savour.
To further ensure a fantastic experience, consider hiring an ice cream van or setting up an ice cream sundae bar. This universally appealing treat is sure to be a hit with guests of all ages, making it an excellent addition to any beach party.
As you plan your event, remember that each element, from the invitations to the party favours, should complement and enhance the overall ambiance. By incorporating these unique ideas for food, drinks, décor, and activities, your beach party will undoubtedly be an unforgettable experience for everyone involved.
Additional Ideas for a Buzzworthy Beach Bash Atmosphere
To further enhance your beach party atmosphere, consider incorporating these unique and playful ideas that are sure to impress your guests.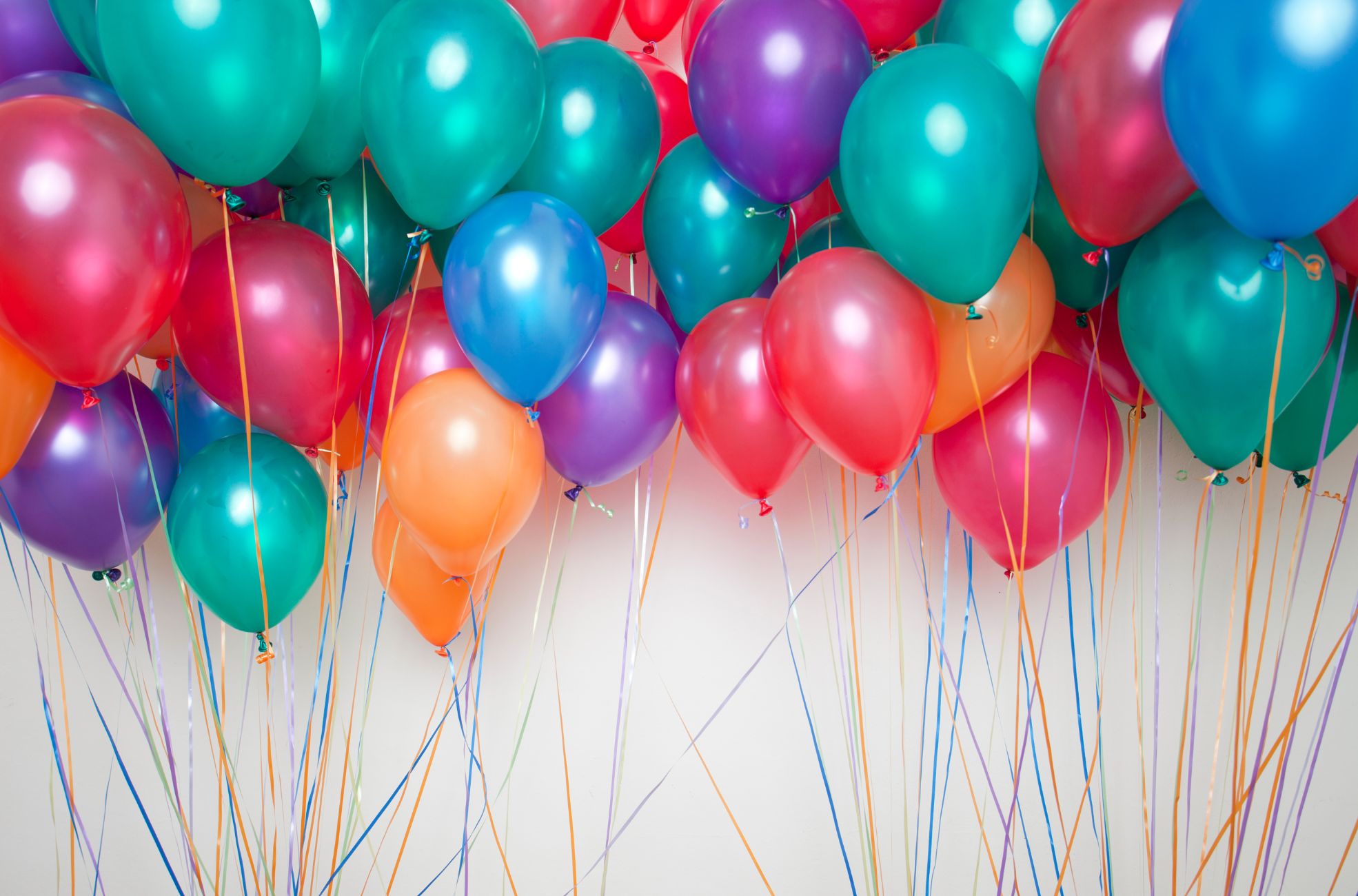 Create a Vibrant Display with a Rainbow Balloon Arch
Balloons are a staple at any celebration, and a rainbow balloon arch is the perfect addition to your beach-themed event. Place this colourful decoration at the entrance or use it as a backdrop for your DIY photo booth. The lively, eye-catching display will undoubtedly contribute to the high-energy atmosphere you're aiming for.
Offer Themed Props for Your DIY Photo Booth
When setting up your DIY photo booth, provide beach-themed props such as sunglasses, inflatable beach balls, and Hawaiian leis to enhance the fun and create lasting memories. For an immersive beach backdrop, consider using a large piece of fabric or a hand-painted ocean and sand scene.
Serve Drinks in Unique and Inventive Ways
Add an extra touch to your tropical drinks bar by serving beverages in unconventional containers, such as hollowed-out pineapples or coconuts. This creative approach will not only impress your guests but also add to the overall beach vibe of the party.
By incorporating these additional ideas into your beach party planning, you'll create an even more memorable and buzzworthy atmosphere that will have your guests raving about the event long after it has ended.
Exciting Beach-Inspired Activities to Liven Up Your Party
When organising a beach-themed affair, include thrilling activities that engage your guests and enhance the overall experience. Here are some fun beach-inspired activities to consider.
Hula Hoop Showdown
A hula hoop showdown gets everyone on their feet and grooving at your beach bash. Challenge your guests to see who can keep their hula hoop spinning the longest and crown the winner. This activity brings back fond memories of childhood days spent hula-hooping in the sunshine.
Water Balloon Brawl
For an exhilarating activity, organise a water balloon brawl to cool down your guests on hot summer days. Split them into teams and let the watery warfare begin. This activity adds friendly competition to the festivities and keeps everyone engaged.
Sand-Castle Face-Off
Encourage creativity and teamwork with a sandcastle face-off. Have guests form teams and collaborate to create impressive sandcastles. Offer prizes for the most extraordinary creations, ensuring lasting memories for everyone involved.
Memorable Party Favours
Provide beach-themed party favours for your guests to take home, such as sunglasses, beach-scented candles, or custom shot glasses. These small tokens of appreciation make your celebration even more memorable.
When planning your event, select a suitable location and theme, and send out matching invitations to set the tone. Create a tropical drinks station with cocktails, mocktails, and refreshing beverages. Decorate the venue with beach-inspired elements and set up a DIY photo booth with a beach backdrop and exciting props.
Incorporating these engaging beach-inspired activities and thoughtful planning ensures that your guests have an unforgettable time at your event and create lasting memories.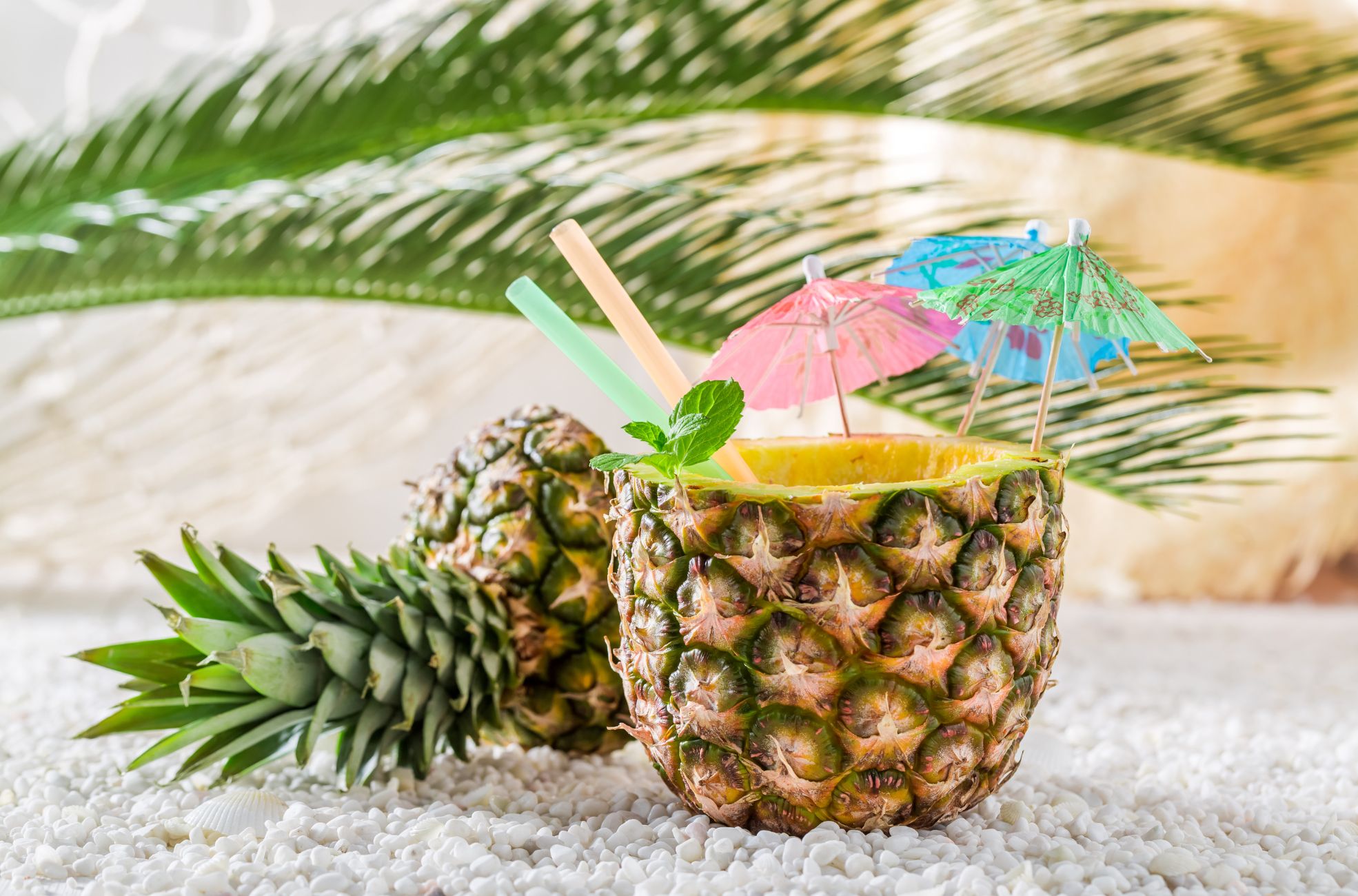 Seashell Memories: Capturing Your Unforgettable Beach Party
As you ride the wave of planning and executing the ultimate beach-themed party, remember that the key to success lies in immersing your guests in the beach experience. From choosing the perfect venue and crafting an enchanting theme to providing scrumptious food, tropical drinks, and engaging entertainment, every detail counts towards creating lasting memories.
So dive into your creativity and let your imagination set sail, ensuring that your beach party goes down in history as an unforgettable celebration.
With these carefully curated ideas and practical tips, your beach-themed party is sure to be a splash hit! As the sun sets and the tides of your event ebb away, your guests will leave with sand between their toes and treasured seashell memories to cherish forever.
So sit back, relax, and soak in the success of your incredible beach party extravaganza.