Feeling the allure of warm summer nights and itching to invite friends and family over for a night to remember? The secret's in picking the perfect theme. Our comprehensive style guide explores a wide range of summer party themes to make your event the talk of the town.
From beach-themed to tea parties to garden picnics, nautical themes to white summer parties, we'll show you a variety of themes that'll set the mood just right for any gathering. Discover tips on how to weave your chosen theme into your decorations, food, dress code, and more.
Don't let another summer slip by without throwing a summer party that your guests will rave about and remember!
Introduction to Summer Party Themes
Summer parties are a great way to bring people together. When you choose a theme, you're making the event even more memorable. Themed parties are popular because they can reflect your personality or the party's purpose. They create a lively environment that encourages guest participation and conversation. This makes your event more enjoyable and memorable.
Why Choose a Theme for Your Summer Party?
Setting a theme for your summer party sets the tone for the event. This holds true whether it's a simple get-together or a grand celebration. A well-planned theme can create impactful first impressions and influence how others see you as a host. It can generate excitement and promote social sharing. This is especially true if it aligns with a key message or objective.
Factors to Consider when Choosing a Party Theme
When choosing a party theme, it's essential to consider several factors. The theme should be based on something that resonates with you. This could be a tangible object or an abstract concept. It could be something as simple as a favourite song or as complex as a specific holiday. Once you've got a basic party idea down, make a list of everything related to that topic.
This list can then be used to choose a specific theme to focus on. However, your decision should also be factored into practical aspects such as time, energy, and budget. The biggest costs are typically the venue, food, and drinks. Brainstorming ways to keep these costs down can help in planning a budget-friendly party.
Different Categories of Summer Party Themes
There are numerous categories of summer party themes to choose from. A calendar can inspire, with each month offering unique holidays and causes for celebration. If major holidays aren't your thing, there are plenty of minor "fun" holidays to celebrate. For example, International Talk Like a Pirate Day or National Cupcake Day. Your personal interests can also serve as a source of summer party theme ideas. If there's something you love, feel confident about turning it into a party theme. There are likely others who share the same interest.
Defining your Party's Atmosphere
The theme you choose will define the atmosphere of your party. It simplifies the rest of the decision-making process. This includes the selection of decorations, foods, drinks, party favours, and invitations. A well-executed theme can create a lively environment that encourages guest participation and conversation. This makes your event more enjoyable and memorable. So, let your creativity and imagination take over as you plan your themed summer party.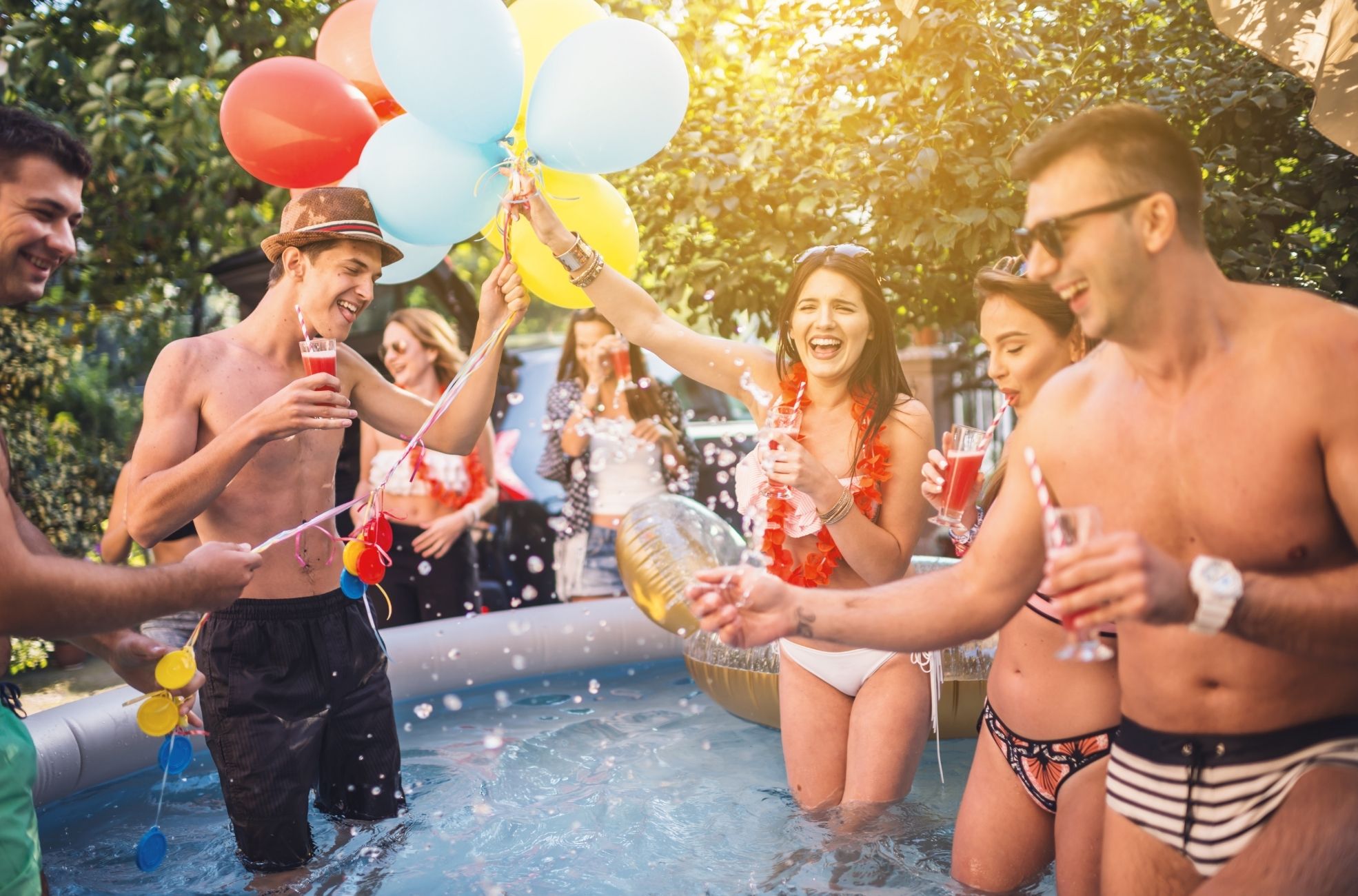 Outdoor Summer Party Themes
Consider these outdoor summer party ideas and themes for your next gathering to make it a memorable occasion.
Beach-Themed Party
Bring the seaside to your own backyard with a beach-themed party. Decorate with seashells and serve snacks that resemble sea creatures. Drinks can also enhance the theme. A cocktail like Gale at Sea, a blend of vodka, dry vermouth, Galliano, and blue Curaçao, can transport your guests to a beachside bar.
Barbecue Party Theme
A barbecue party is a quintessential summer theme. The spotlight here is on the food, so ensure a variety of meats are ready for the grill. Invite your guests to bring side dishes to make the event more engaging and less taxing for you. This can lead to a delightful assortment of foods. Elevate the traditional barbecue menu by smoking some pork or brisket or serving s'mores made over an open fire for dessert. To add a fun twist, incorporate a cowboy or Mexican fiesta theme with cowboy hats, bandanas, sombreros, and even a pinata.
Garden Picnic Theme
A garden picnic theme offers a relaxed and casual option for a summer party. Set up a snack table away from the kitchen and grill, offering simple favourites like potato chips with onion dip, fresh fruit trays, and cheese and crackers. Consider using tiki torches or other decorative backyard lights to maintain a festive atmosphere after sunset. Lawn games can keep both kids and adults entertained. For a refreshing treat, serve rainbow fruit skewers or ice pops. If you're looking to add a tropical touch, incorporate a luau theme with leis and tropical flowers.
Nautical-Themed Party
A nautical-themed party can be a unique and fun choice for a summer gathering. Cocktails like Mojito, Aperol Spritz, and Paloma can enhance the maritime mood. Seafood dishes, like marinated shrimp with snow pea sails, can be a hit. You could also serve mini Mai Tais garnished with cherries and served with nautical napkins. For a playful touch, consider serving beach party foods like melon boats made out of honeydew and salami slices or miniature hot dogs. A navy blue, red, and white colour scheme can further enhance the nautical theme.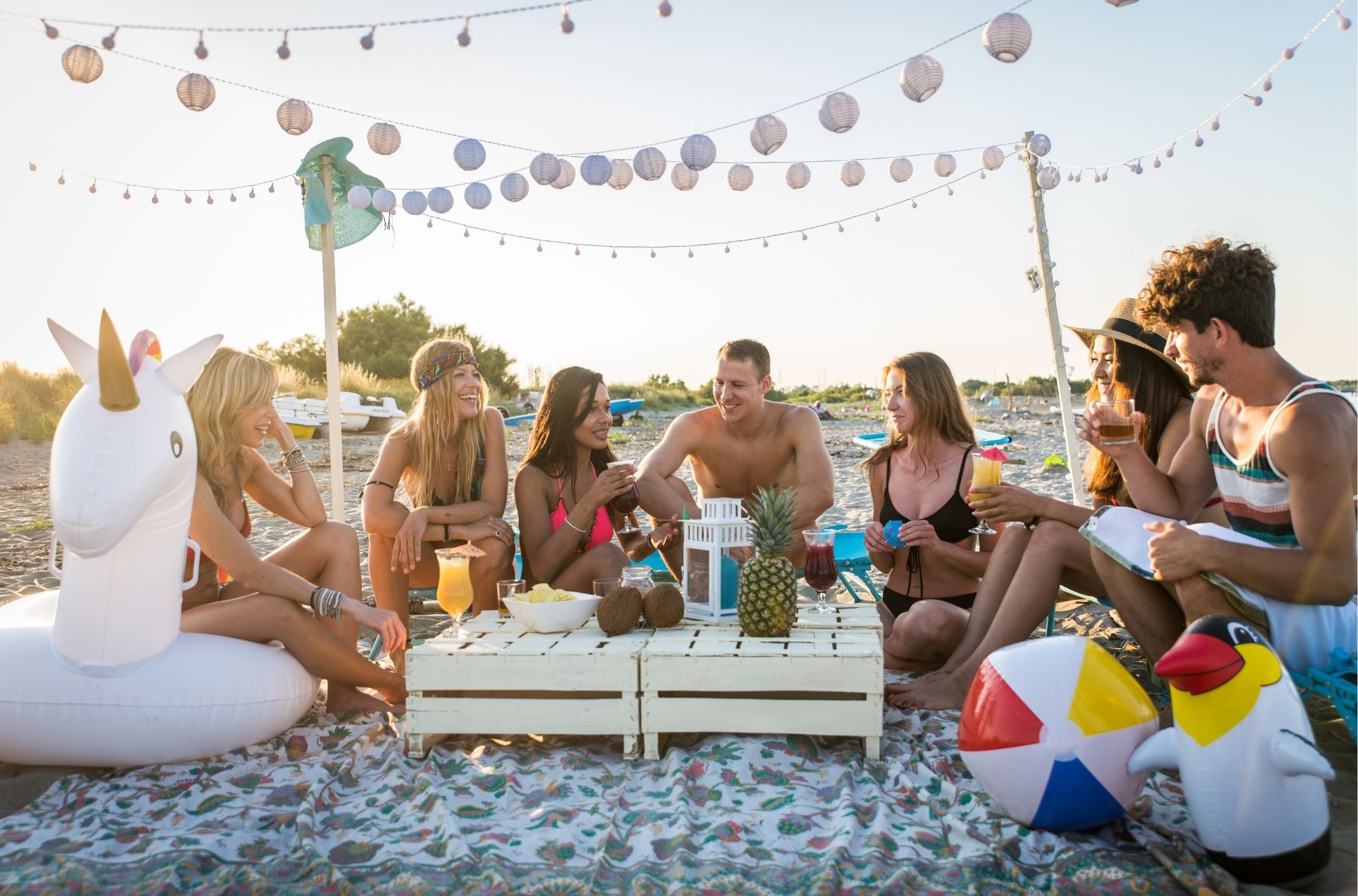 Indoor Summer Party Themes
When you're organising an indoor summer gathering, there are numerous themes to consider. Here are some of the most favoured ones.
Tropical Luau Theme
The Tropical Luau theme is an excellent method to infuse your home with the lively spirit of a Hawaiian paradise. Consider adorning your space with tropical flowers, tiki torches, and tropical lanterns. A homemade tiki bar could be the highlight of your gathering, providing guests with a variety of tropical fruit and beverages. For a distinctive touch, consider using mini sand pails as individual serving dishes for fruit. Alternatively, you could construct a palm tree fruit display with palm fronds and stacked pineapples. To kick off the festivities, establish a station where guests can help themselves with leis and hula skirts.
White Summer Party
The White Summer Party is a stylish and refined theme that's simple to execute indoors. The key to this theme is to maintain the predominantly white decor, creating a crisp and clean atmosphere ideal for a summer celebration. Incorporate white table settings and flowers; you might even request your guests to dress in white. This theme provides you with a blank canvas that's ripe for creativity and personalisation.
Surf's Up Summer Party
A Surf's Up summer party could be the ticket if you're seeking a fun and relaxed theme. Bring this theme to life with surfboard decorations, beach-inspired food and beverages, and even surfboard sugar cookies for dessert. Consider including beach-themed games to keep your guests entertained. This theme aims to create a relaxed summer, fun, and enjoyable atmosphere that makes your guests feel like they're spending a day at the beach.
Sunflower Soiree
The Sunflower Soiree is a bright and cheerful theme that's ideal for a summer gathering. Sunflowers, which are a symbol of summer, can be used in many ways to decorate your party. Incorporate sunflowers in your table settings, create sunflower garlands to hang around the room, or even use sunflower-themed tableware. This theme is sure to create a warm and inviting atmosphere that your guests will adore.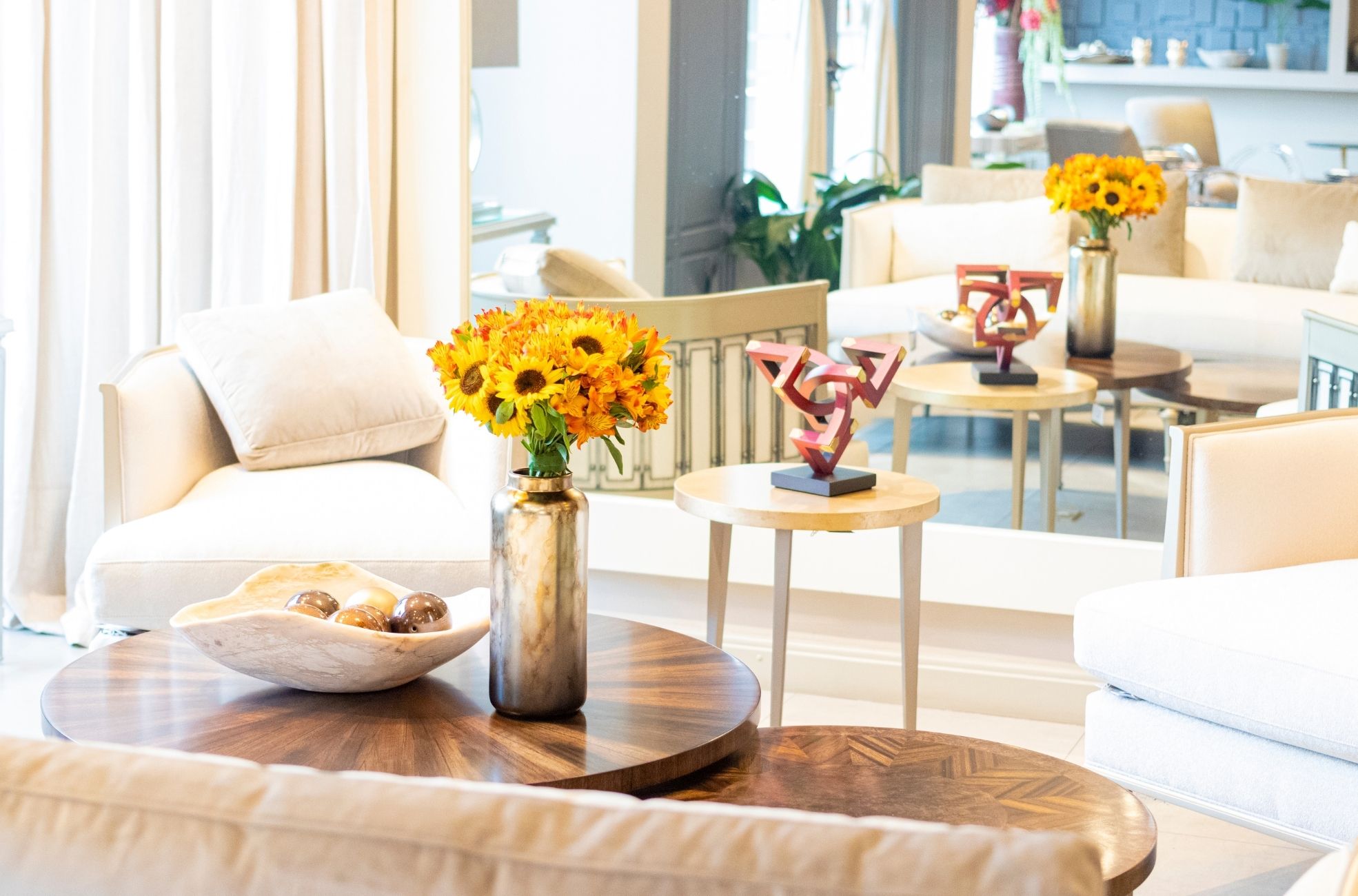 Pool-Side Summer Party Themes
Pool-side gatherings are a summer staple. The blend of refreshing water, radiant sunshine, and a vibrant atmosphere can make for unforgettable moments. Here are some engaging pool-side summer after-party ideas and themes to elevate your event.
Hawaiian Pool Party
A Hawaiian Pool Party is a timeless choice. Consider helium-filled balloons tethered to fishing lines to create a genuine Hawaiian ambience. When attached to the pool's ends, they'll appear as floating balloons, adding a whimsical touch. A beach-themed pool party cake can intensify the tropical atmosphere. This theme is particularly suitable for a children's pool or summer-themed birthday party, too, offering ample opportunities for engaging decorations and activities.
Under the Sea Theme
For a more distinctive theme, an Under the Sea party could be your answer. This theme allows you to morph your pool area into a lively underwater world. Cake pops in a goldfish pool can serve as a vibrant and fun decoration. This theme is visually appealing and offers ample room for creativity.
Float Fiesta
A Float Fiesta is an excellent theme if you're looking to add a personal touch to your pool party. The concept here is to craft a float representing something about you, whether your profession, hobby, or personality trait. A shoebox can serve as the base for your float, which you can then adorn according to your chosen theme. This activity can be a source of amusement and a great icebreaker among guests.
Colour Riot Pool Party
Lastly, if you're drawn to vivid colours and high energy, a Color Riot Pool Party could be your ideal theme. Consider a mood board filled with warm, bright colours, sunlight, sun and water to set the right tone. This theme is all about creating a 'fun' atmosphere, so let your imagination run wild with your decorations.
Food is vital to any gathering, regardless of the theme you select. For a pool-side event, think about serving easy-to-handle foods like steak and veggies on a stick, fresh and fruity mango salsa, and grilled pineapple as a surprising and tasty topping for burgers. A tangy marinade made from orange, lemon, lime, and garlic can add a zesty twist to the chicken and onions in tacos.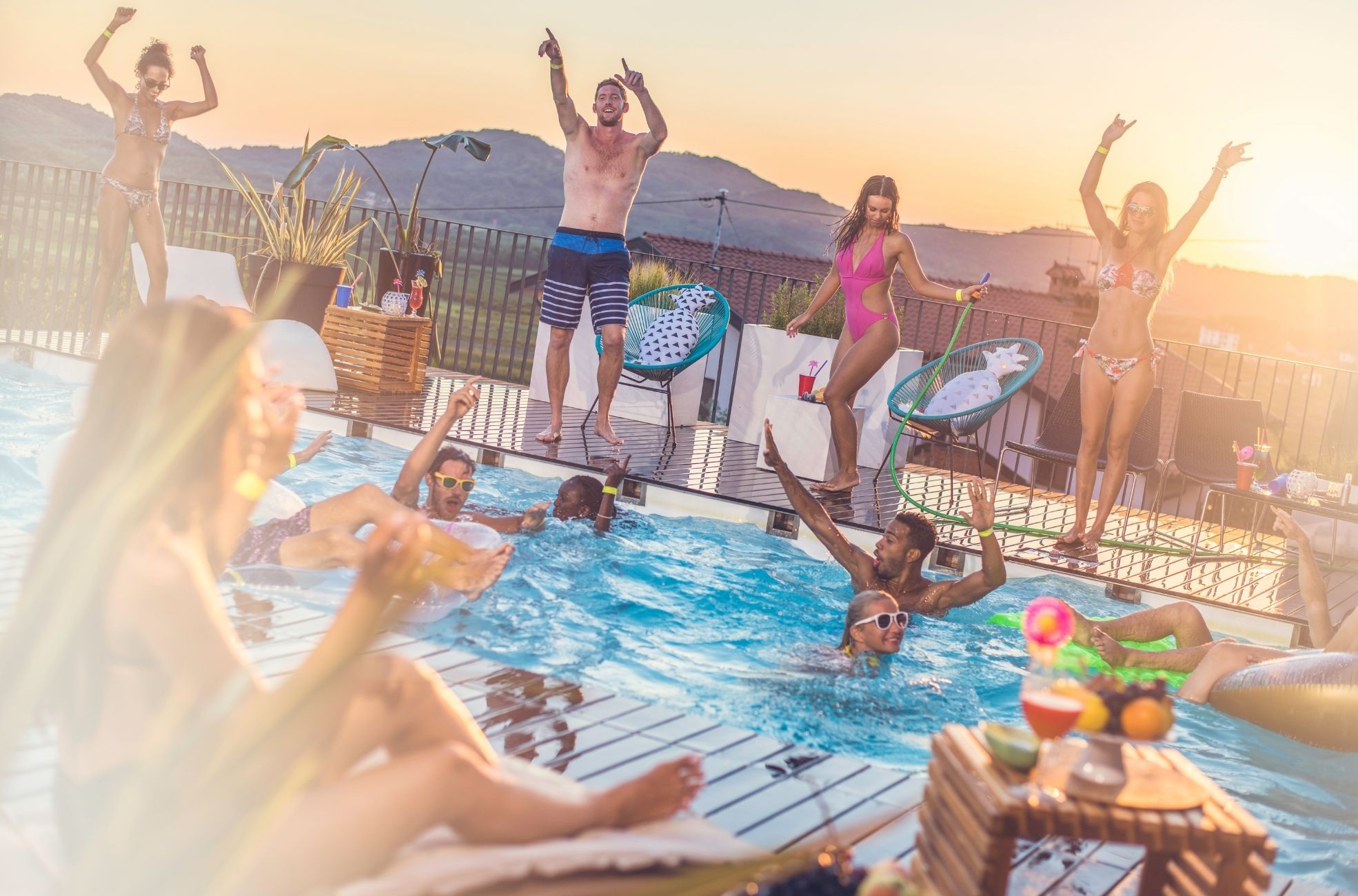 Optimise Your Summer Party
Incorporating your Chosen Theme into Decorations
After settling on your theme, it's time to weave it into your party's aesthetic. For instance, a Unicorn Birthday Party could benefit from a gentle pastel colour scheme, abundant glitter, and shimmering accents. A Tropical Pool Party might call for tiki torches, colourful balloons, and pool floats adorned with palm leaf prints.
For a Glamping Party, consider erecting tents and stuffing them with vibrant blankets and floor cushions. Fairy lights can conjure a magical ambience of summer camp, and a s'mores station can offer a beloved camping delicacy.
Theme-Related Food and Drinks
Your culinary offerings should also echo your chosen theme. For a Summer Bridal Shower, consider serving homemade lemonade, baking mini lemon bundt cakes, and adorning tables with fresh lemons. An Ice-Cream Party could feature an ice cream bar stocked with various flavours, toppings, and sauces.
A rolling bar cart stocked with refreshing fruity umbrella drinks would be ideal for a Tropical Pool Party.
Party Favours and Games Aligned with Your Theme
Party favours and party games offer another opportunity to weave in your theme. For a Movie Themed Party, a trivia game with a themed prize could be a hit. If you're hosting a Craft Night, select a straightforward craft project that aligns with your theme.
For a Murder Mystery Party, consider purchasing a murder mystery game kit or devising a game tailored to your group of friends.
Invitations and Dress Code
Your invitations and dress code should also mirror your chosen theme. For a Western Party Theme, consider incorporating cowboy hats into your invitations and requesting guests to don rodeo-inspired attire.
If you're hosting a Fourth of July Bash, you could arrange a patriotic table in red, white, and blue and request guests to dress in these colours.
For a Rainbow Party, incorporate all seven colours of the rainbow into your invitations and ask guests to dress in their preferred rainbow colour.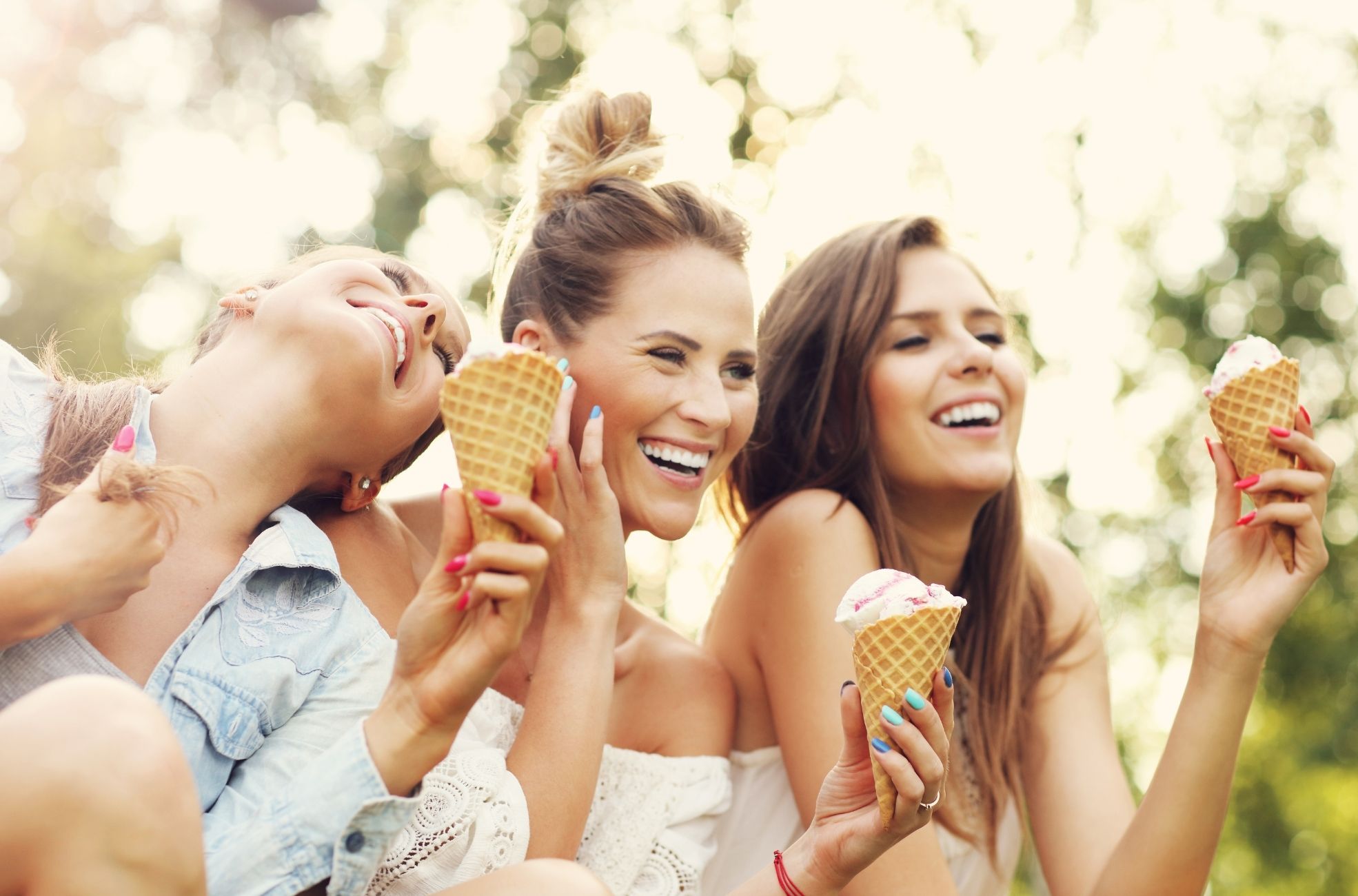 Wrapping Up: Your Summer Party Plans
Planning the perfect summer party can be a manageable task. You can transform a simple gathering into a memorable experience with the right theme. Remember, the best summer themes will resonate with your personality, fit your budget, and foster a lively atmosphere. From beach barbecues to indoor tropical luaus, there's a theme to suit every host.
And remember that the choice of decor, food, games, and dress code can elevate your event. So, tap into your creative side, consider your options, and start planning your exciting themed summer party today. Here's to a summer filled with unique celebrations, laughter, and unforgettable memories!