Planning a gala dinner in 2023 and need some inspiration? You've come to the right place! Transform your event into a memorable experience with our handpicked, trending, and innovative themes. From the mystery and glamour of Masquerade Balls to the enchantment of Winter Wonderland, we've got a variety of gala dinner themes that'll charm and captivate your guests.
These themes aren't just pretty; they're designed to engage, inspire, and leave a lasting impression. Keep reading to see how you can set the perfect tone for your event, influence the décor, and even dictate the menu with these exciting gala dinner theme ideas. Step into the world of elegance and innovation as we help make your 2023 gala dinner an event to remember!
Top Gala Dinner Themes
The theme of your gala dinner is a key part of your planning process. It's what sets the tone, influences the décor, and can even dictate the menu. Here are some top themes that can turn your gala dinner into an event to remember.
Masquerade
Masquerade balls have been captivating audiences for centuries, and they're still a popular choice for gala dinners. The appeal of a masquerade lies in its mystery and glamour, giving guests the chance to take on new identities for the evening.
The success of your masquerade gala can be influenced by the venue. Grand, opulent locations are perfect for such events. The invitations also play a crucial role in setting the tone for the celebration. For example, custom invitation boxes can add a touch of elegance and intrigue.
The atmosphere of a masquerade party can be enhanced by costumed greeters and a curated photo op. Think about a backdrop featuring moody drapery, mysterious theatre masks, and maybe even a miniature carousel horse. Lighting is another key décor element. Using dramatic event lighting and candlelight can create a magical atmosphere.
The masquerade theme can also be reflected in the menu. Customised options like American sturgeon caviar on edible spoons can add a touch of luxury. And don't forget the centrepieces. Custom-print masked centrepieces, menus, and table numbers can keep the theme front and centre.
To wrap up the party, a unique dessert, such as a geometric cake adorned with lush roses, can leave a lasting impression. For entertainment, you might consider mysterious acts, like a magician or a mentalist.
James Bond
The James Bond theme is another favourite for gala dinners. This theme lets guests immerse themselves in the world of espionage and luxury, just like the iconic 007 himself. This theme can be particularly effective for fundraising events, as it can draw in guests and encourage generous donations.
Disney Characters
For a more whimsical gala dinner, you might consider a Disney Characters theme. This theme can bring out the child in every guest, making for a fun and memorable event.
Around the World
Lastly, an Around the World theme can offer a unique and engaging experience. This theme lets you incorporate elements from various cultures, making for a diverse and exciting event. From the décor to the menu, the possibilities are endless with this theme.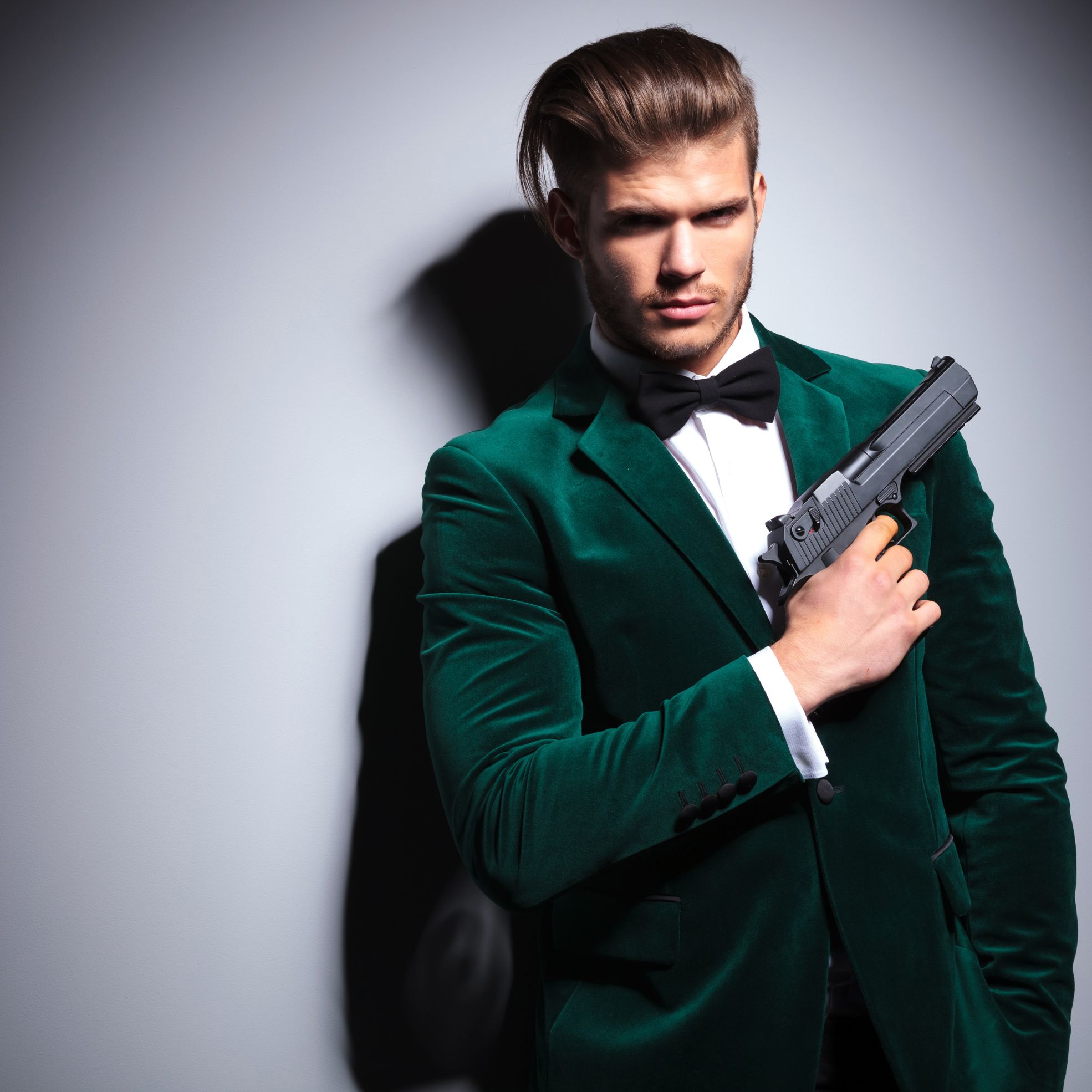 Gala Dinner Themes Based on Settings
The location of your gala dinner can be a potent element in creating an unforgettable event. Here are some theme suggestions based on various settings.
Winter Wonderland
A Winter Wonderland theme can transport your guests into a magical, frosty landscape. This theme was used for a gala dinner in 2011 and was a hit with all attendees. The secret to this theme is the strategic use of lighting to create a stunning 'Winter Wonderland' backdrop.
This demonstrates how lighting can set the mood for your event. Think about incorporating elements like snowflakes, ice sculptures, and winter-themed decorations to further enhance the theme.
Under the Sea
An Under the Sea theme can be a unique and exciting choice for your gala dinner. This theme can be particularly effective if your venue is a museum or an aquarium, adding a unique touch to your event.
You can create an immersive experience for your guests with decorations that mimic the underwater world. These could include sea creatures, coral reefs, and underwater lighting effects.
Secret Garden
A Secret Garden theme can create a captivating atmosphere for your gala dinner. This theme can be perfect for fundraising galas or romantic events. The secret to this theme is the use of flowers and greenery to create a lush, garden-like setting.
Think about incorporating elements like fairy lights, garden statues, and floral centrepieces to further enhance the theme.
Beach
A beach theme can be a fun and relaxed choice for your gala dinner. This theme can be particularly effective for events held poolside at a large hotel or other venue. You can create a beach-like atmosphere with decorations such as sand, seashells, beach umbrellas, and tropical plants.
Think about incorporating elements like beach-themed food and drinks, beach games, and beach-themed music to further enhance the theme.
The look and design of your stage communicate your brand, ideas, and values. It could be 'cutting edge', pulsing with light and technology, or 'old world', exuding luxury from a golden past – whatever aligns with your goals best.
A stage design doesn't have to be a flat rectangle, and a custom set doesn't have to be a variation on a box. Multiple shapes and layouts can be considered for your stage. You could use thrust stages and catwalks, round stages, or a giant central cross with the audience surrounding it for a gala dinner.
Lighting can be more than colours, effects, and highlights; it can also be a feature of the set design itself. Set design is all about layering.
Choosing the right theme for your gala dinner can significantly impact the success of your event. Whether you opt for a Winter Wonderland, Under the Sea, Secret Garden, or Beach theme, the key is to create an immersive experience that aligns with the nature and mission of your organisation.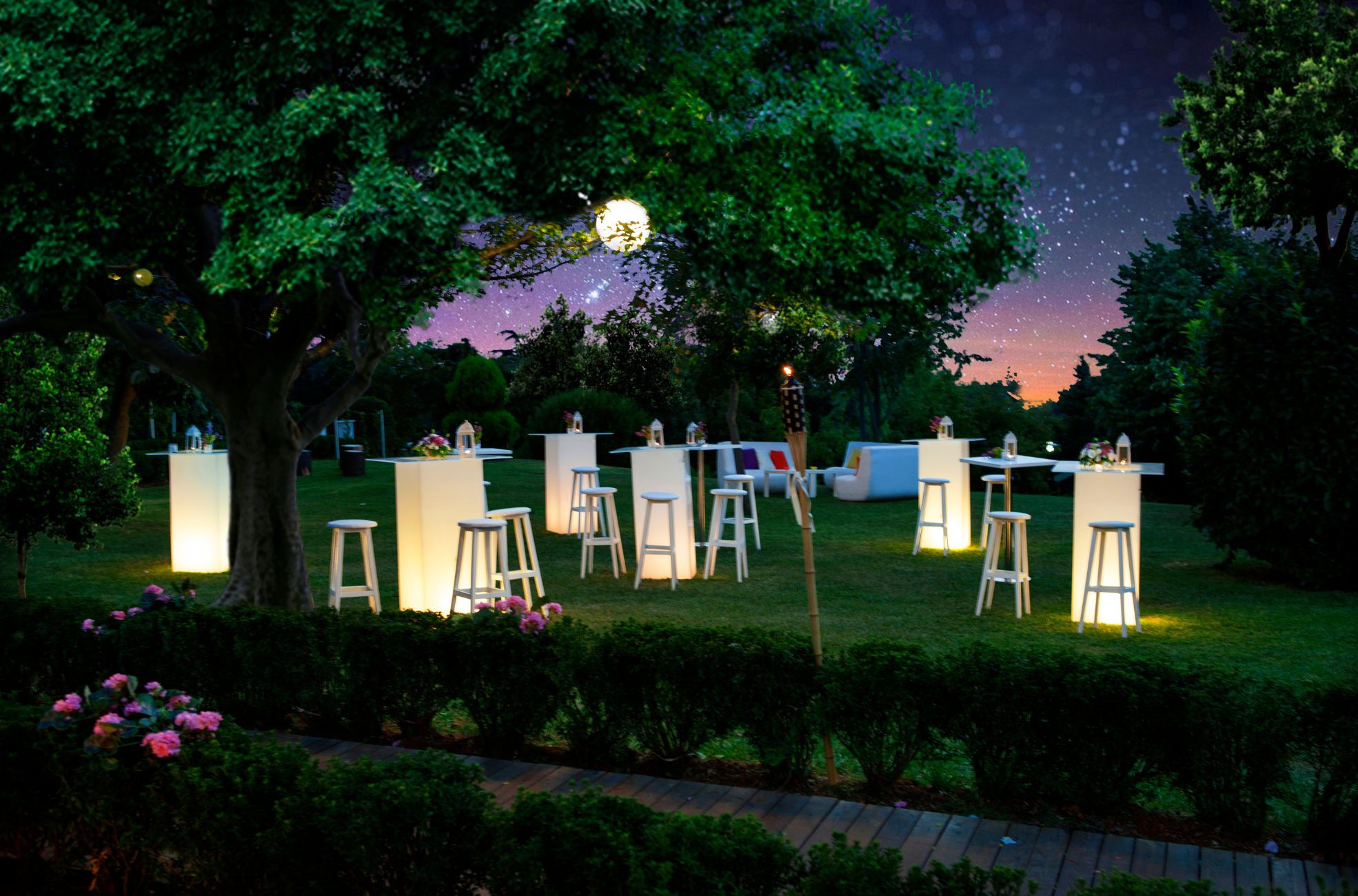 Gala Dinner Themes Inspired by Destinations
Choosing a theme inspired by a destination can add a unique twist to your gala dinner. Here are some popular destination-based themes that can transform your event into a memorable experience.
Paris
A Paris-themed gala dinner can transport your guests to the city of love and lights. Decorations could include miniature Eiffel Towers, while guests could be welcomed with champagne and delicate French pastries. Classic French dishes could be served, and a string quartet or a solo accordion player could provide the entertainment, setting a romantic and sophisticated tone.
New York City
A New York City theme can capture the vibrant energy of the city that never sleeps. Decorations could include miniature Statues of Liberty, yellow taxi cabs, and skyscraper table numbers. Serving New York classics like mini hot dogs or New York-style pizza can add authenticity to the theme. A jazz band could recreate the buzz of a New York City jazz club, providing the perfect entertainment.
Las Vegas
A Las Vegas theme can bring a high-energy and glamorous vibe to your gala dinner. Casino-style games, showgirls, and a menu full of indulgent treats can be part of the event. Decorations could include playing card table numbers, dice-shaped centrepieces, and plenty of glitz and glamour. A live band or a magician could keep your guests entertained throughout the evening.
Hollywood
A Hollywood theme can create a glamorous and star-studded event. Red carpets, paparazzi, and plenty of sparkle can set the scene. Serving classic American dishes and featuring a live band or even a screening of a classic Hollywood film can provide entertainment. Decorations could include star-shaped table numbers, a popcorn bar, and plenty of gold and glitter.
The venue of your event can also enhance your theme. For instance, a hotel ballroom could be perfect for a Hollywood-themed event, while a private country club could be ideal for a Paris-themed event. However, always consider the logistics of transporting items and any decorating restrictions of the venue. Most importantly, set a budget for your venue and stick to it. After all, the success of your event lies in the details, not in the cost.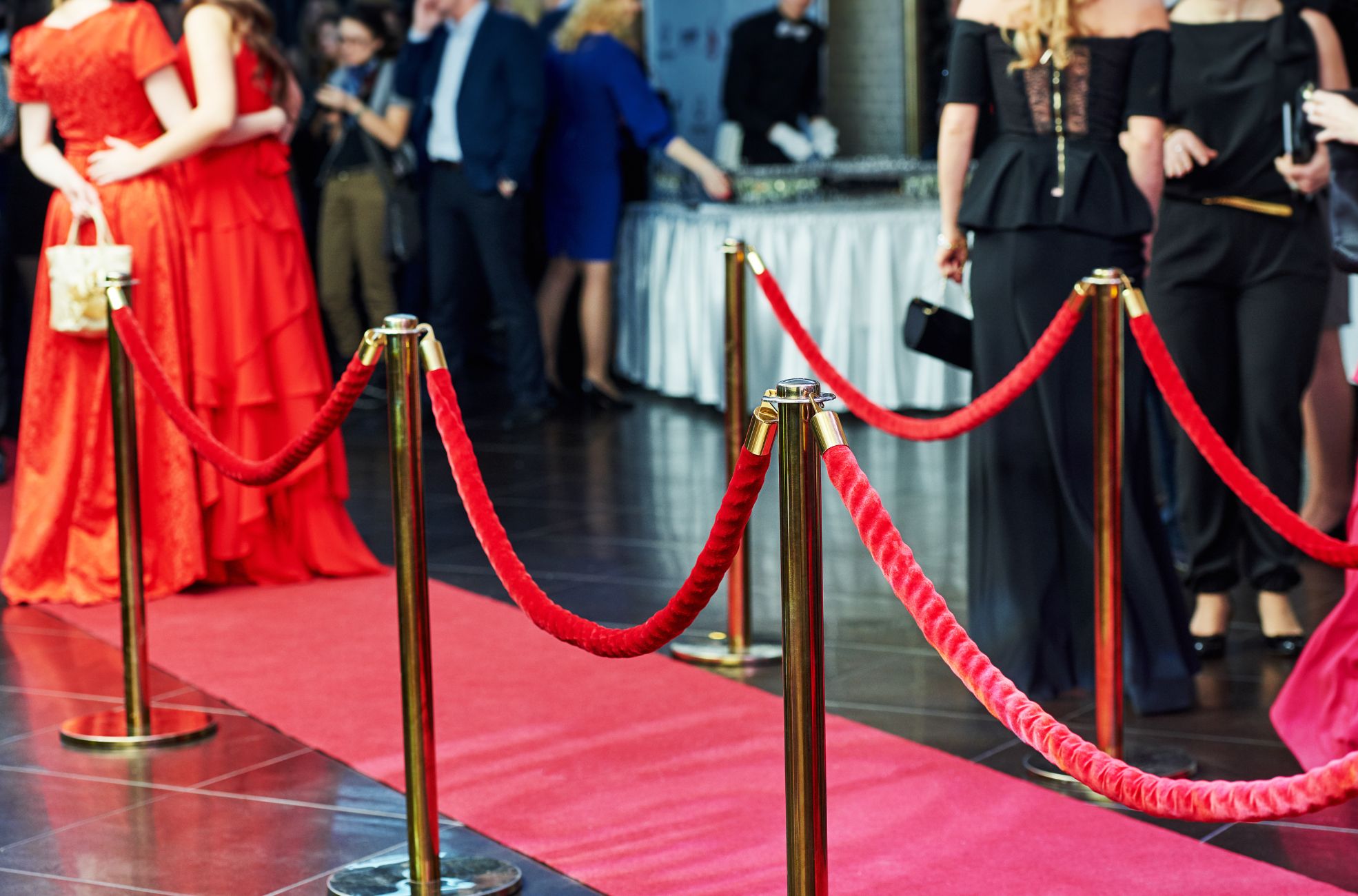 Miscellaneous Gala Dinner Themes
Gala dinner themes offer a world of possibilities. Let's explore some unique and exciting themes that can make your event stand out.
Classic Cars
If you're an automobile enthusiast, a gala dinner with a classic car theme can be particularly appealing. You can create a vintage atmosphere with decorations inspired by elements of classic cars. For instance, wheel decorations made from inexpensive serving platters and grey paint can add a unique touch.
You can enrich the theme with additional car-related decorations, creating an immersive experience for your guests.
Mythical Creatures
If you're looking for a theme that's a bit different, a mythical creatures party can be an exhilarating choice. This theme provides a broad range of options, from a Kraken birthday cake to a Sea Creature Punch. You can also incorporate games like Quest for the Golden Apple to keep your guests entertained.
Or, you might consider a Greek God Party. A homemade Medusa pinata and a Greek God Trivia game can add a fun twist to the event.
People in History
A history-themed gala dinner can offer a unique experience for your guests. You can create a historically accurate menu complemented by eye-catching decorations, a grazing table, and a costume contest. Period music can enhance the theme, and themed loot bags can be offered.
For instance, a 1920s Great Gatsby Gala Dinner can transport your guests back in time, making the event truly unforgettable.
Unicorns
Unicorn-themed parties aren't just for children. They can also provide a fun and colourful theme for a gala dinner. This theme offers a wide variety of food options, from unicorn-themed chocolate-dipped apples to rainbow unicorn fudge.
You can serve unicorn smoothies, unicorn poop cupcakes, unicorn cookies, unicorn toasts, unicorn banana bread, and rainbow unicorn cupcakes. The vibrant colours and whimsical elements of this theme can transform your gala dinner into a magical experience.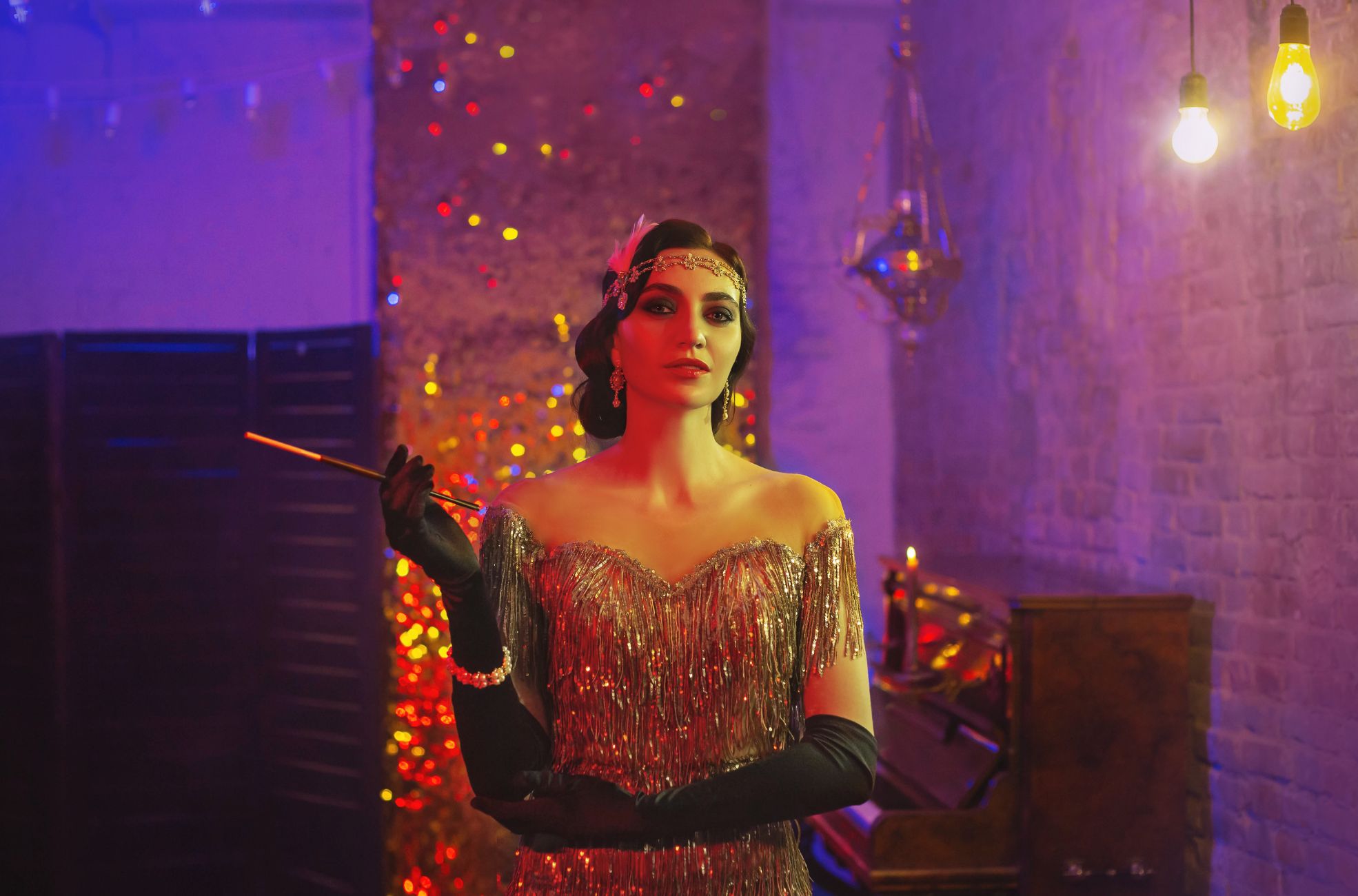 Wrapping Up: Gala Dinner Themes
Choosing the right theme for your gala dinner can be the key to creating a truly memorable event. Whether it's the captivating mystique of a masquerade ball, the exciting world of James Bond, the enchanting charm of Disney characters, or the cultural richness of an Around the World theme, the options are endless.
Remember, your chosen theme needs to resonate with the audience and align with your organisation's mission and objectives. Consider all aspects – from the venue, décor, and menu to entertainment – and make sure they all tie back to your theme.
In the end, the right theme can transform your gala dinner from just an event to an unforgettable experience. Choose wisely, plan meticulously, and watch your gala come alive.