Planning an event and want to set the perfect tone with live music? The success of your event largely depends on the live entertainment you choose. With various musicians, from jazz bands to string quartets, it can be daunting to pick the right one. Musician hire can be daunting, but we have you covered!
This guide will walk you through the basics of hiring a musician, from recognising the value of professional musicians, exploring different types of musicians, finding reliable ones, managing costs and getting ready for the hiring process.
Whether you're planning a romantic wedding or a lively party, this guide will assist you in creating a memorable musical journey for your guests. Let's transform your event into an unforgettable experience with the right musician hire.
The Basics of Musician Hire
The Importance of Hiring Professional Musicians
When you're planning an event, hiring professional musicians is a key step in creating the perfect mood and atmosphere. Professional musicians can take your event to the next level, whether it's a romantic wedding, a formal corporate gathering, or a lively party. Their finely tuned skills, self-motivation, and teamwork, honed through years of dedication to their craft, can make a significant difference to the success of your event.
Different Types of Musicians
The music industry is diverse, with a wide range of musicians who specialise in various genres, instruments, and styles. From session musicians, live performers, musical theatre, and pop covers to wedding bands and DJs, each type of musician brings unique skills and expertise to different events.
For example, a string quartet or a solo pianist can create a romantic and elegant ambience if you're planning a romantic wedding. A jazz band or a classical ensemble can provide sophisticated background music for a formal corporate gathering. And for a lively party, a high-energy cover band or a professional DJ can keep the dance floor buzzing and the party going all night.
There are also different categories of musicians based on their career stage and level of success. These include hobbyists, independent artists, independent label artists, major label artists, post-label musicians, songwriters, session musicians, producer-composers, orchestral musicians, music teachers, and retired artists. Each category has its unique characteristics and opportunities.
How to Find Reliable Musicians for Hire With Onstage Entertainment
You can simplify the process of finding reliable musicians for hire with the help of agencies or platforms that connect musicians with clients. At Onstage Entertainment, we offer a variety of musicians for different events.
When you're hiring a musician, it's important to define what kind of musician you need and what level of commitment you expect from them.
You can determine this by a solo musician, seeing them play in another band, getting recommendations for favourite songs from fellow musicians, or watching their performances on platforms like YouTube and Facebook.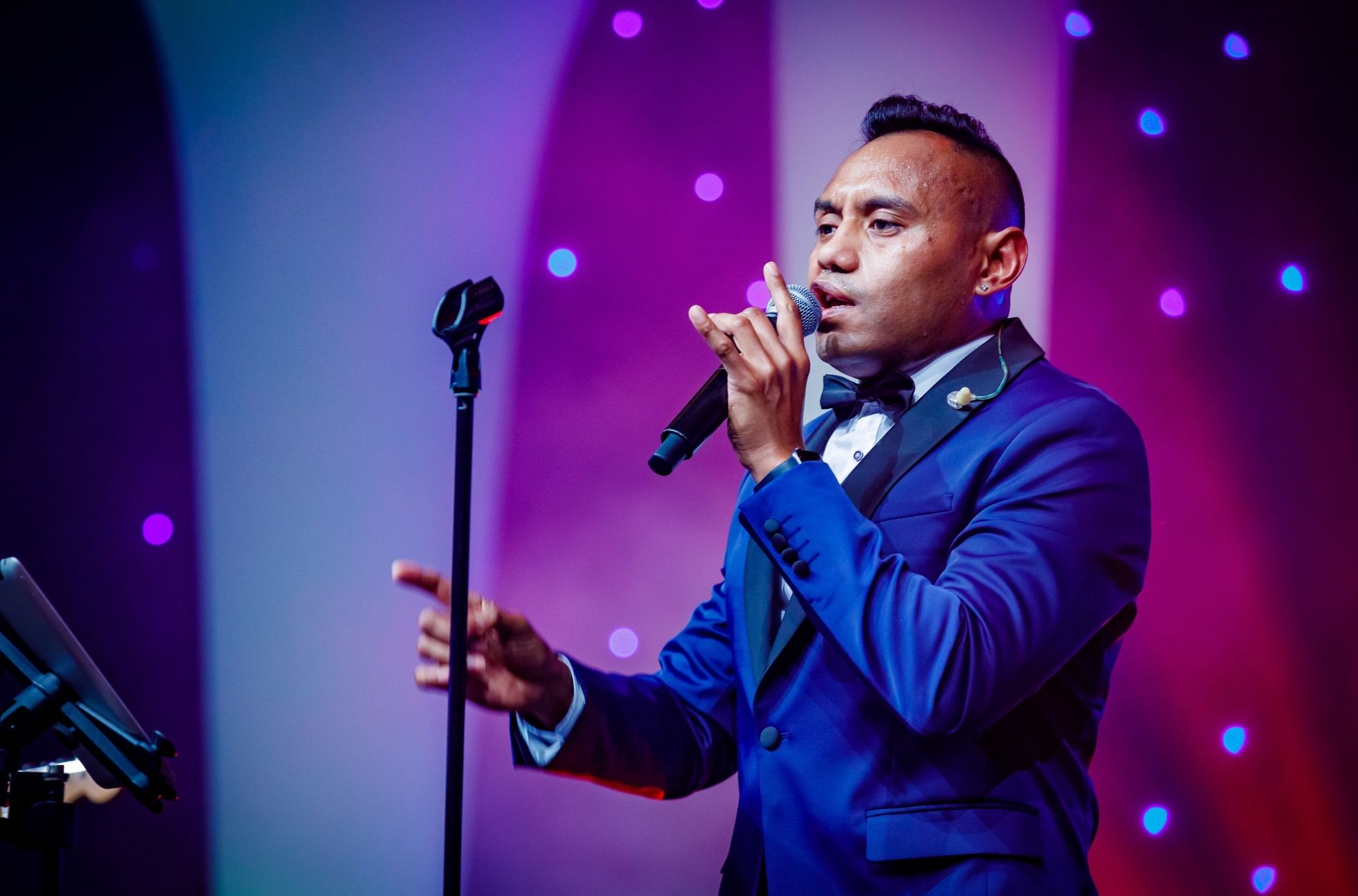 Assessing the Costs Involved in Hiring a Musician
The cost of hiring a musician can vary depending on factors such as their experience, reputation, and event duration. You'll need to set a budget and discuss fees and expectations with the musician before finalising the hiring process.
The popularity of your event date and time of year can also affect the cost of hiring a musician. Busy holiday weekends and peak summer dates may result in higher prices, while weekdays and off-peak dates may be more affordable.
When you're hiring a musician, it's also important to consider their level of commitment and availability. Many musicians are freelancers and may have other obligations or gigs. Clear communication and understanding of each other's commitments help avoid scheduling conflicts.
Expenses such as food, transportation, and accommodation may need to be considered when hiring a musician. Discussing these expenses upfront and including them in the payment negotiations can help ensure fair treatment and comfort for the musician.
Preparing for the Process of Hiring a Musician
Engaging a musician for your event requires thoughtful planning and consideration to ensure the music complements the desired ambience.
Defining Your Musical Needs
The initial step involves identifying your musical requirements. This involves understanding the nature of your event and the genre of music that would enhance it. A solo guitar, acoustic singer, acoustic performer, or harpist might be ideal for a wedding ceremony. At the same time, a saxophonist could offer a versatile range of styles for various events.
Remember to factor in your audience's tastes. They are the ones who will be experiencing the performance. Hence, curating an artist line-up that your audience will resonate with, quickly listen to and enjoy is crucial.
The objective is to hire a musician and have an experienced musician curate a memorable musical journey. Therefore, ensure the musicians feel valued and appreciated. This could involve offering them complimentary food and beverages, discounted accommodation, or featuring them in your promotional material.
Setting a Budget for Musician Hire
After identifying your musical needs, the next step is establishing a budget. This is a crucial part of the process as it will influence your decisions on the kind of musicians you can engage.
The expense of engaging a musician can fluctuate greatly depending on their expertise, the duration of their performance, and the distance they need to travel. For instance, the average expense of engaging a singer-guitarist is $320, while a pianist might cost around $270. If you're seeking something more distinctive, you might consider a bagpiper, which could cost around $180, or a steel drummer, which could set you back about $280.
Consider engaging a band if you're orchestrating a larger event and have a more substantial budget. The average expense of a full band or booking an acoustic duo is $480, while an acoustic band might cost around $700.
Establishing a budget is more than determining how much you can expend. It's also about comprehending where your money is being allocated and ensuring you're obtaining the best value for your investment. Therefore, when establishing your budget, it's crucial to consider all potential expenses, including venue hire, equipment rental, and insurance.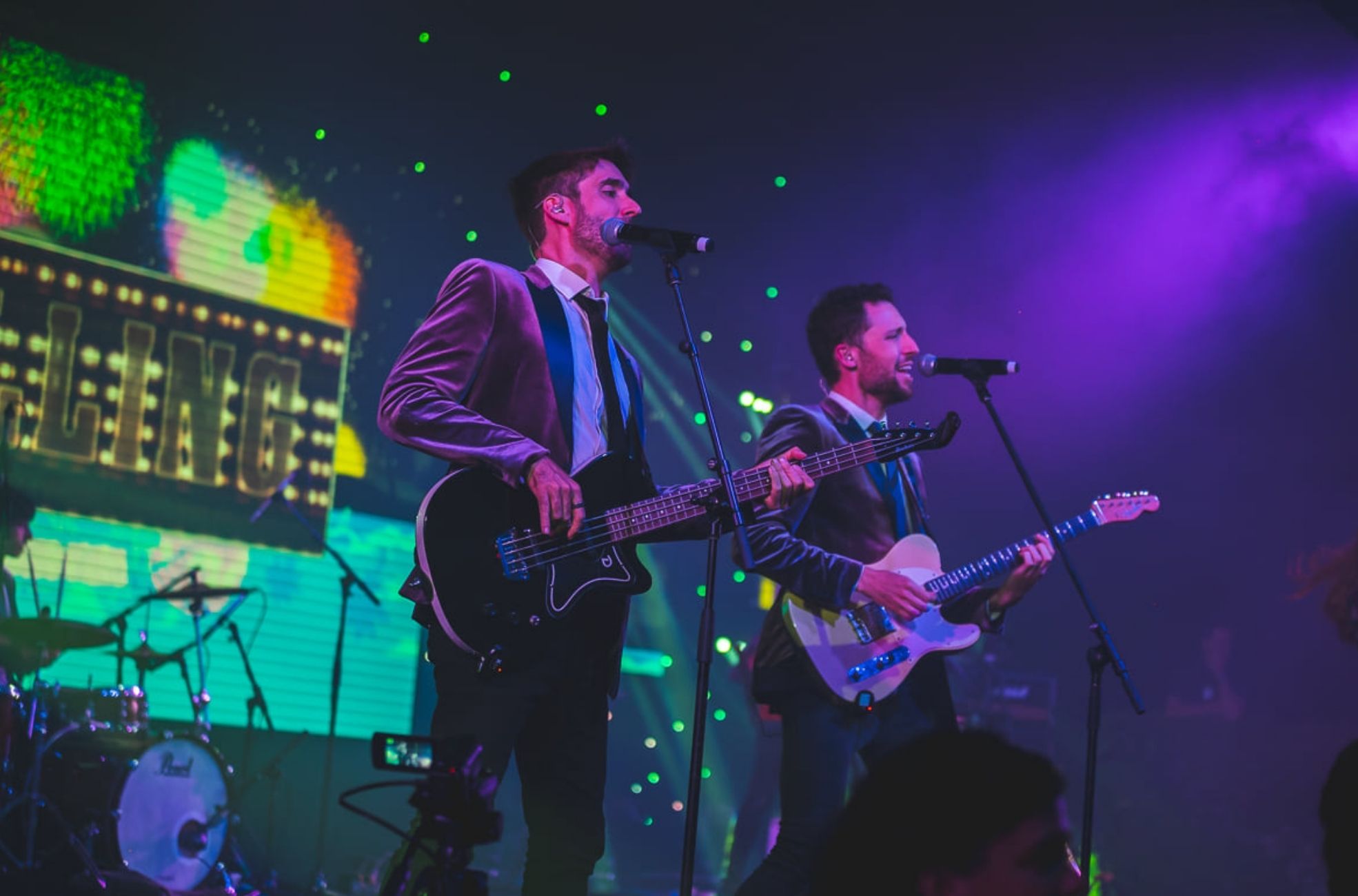 The Best Musicians For Different Types Of Events
Choosing the ideal musician for your event can significantly enhance the ambience. The type of event, be it a gala dinner, a wedding, a corporate function, or a birthday party, dictates the kind of music that will elevate the atmosphere and make your event memorable.
Best Musician For A Gala Dinner
Music that fosters a warm environment and relaxes guests is ideal for a gala dinner. The choice of musicians can significantly impact the atmosphere, depending on the scale and theme of the event.
For smaller, more intimate gatherings, a pianist can add a touch of sophistication and class, offering an elegant background that allows for easy conversation among attendees. Alternatively, a jazz duo, comprising a saxophonist and a double bass player, can infuse the room with cool, relaxing vibes, making guests feel like they've stepped into a classic film noir scene.
For larger events, a contemporary acoustic duo can offer a modern twist, mixing popular tunes and current hits with softer acoustic arrangements, thus engaging a wider age range of guests without overwhelming the young age in the room.
If you're looking for a focal point for entertainment, a jazz singer could bring the house down, transforming the gala into a high-class lounge setting where the music takes centre stage yet never intrudes upon the social mingling.
The musical act sets the tone and complements the formality and excitement the occasion calls for, making each gala dinner a unique and memorable experience.
Best Musician For Weddings
For weddings, music that mirrors the unique bond of the couple and creates unforgettable dance floor moments is crucial. Hiring the right musicians can transform an already special day into an extraordinary experience. For instance, a solo acoustic guitarist or solo artist can set a romantic, intimate tone during the ceremony, weaving love stories through melodies and cover songs that resonate personally with the couple.
Suppose you want to add an ethereal touch to the ambience. In that case, a harpist can fill the room with timeless elegance, perfectly accompanying quieter moments such as the lighting of the unity candle or the exchanging of vows.
On the other hand, a full-fledged wedding band can bring dynamism and high energy to the reception, playing a range of genres to entertain guests of all ages and getting everyone up and dancing. They can adapt their set list to the crowd's mood and take song requests, making the night truly interactive and inclusive.
Each type of songwriter, musician or solo performer brings their own unique charm and emotional texture to the wedding, making the musical selection as individual as the couple themselves.
Best Musician For Corporate Function
For a corporate function, music that's formal yet captivating is key. Our musicians excel at catering to all generations and preferences at corporate and private events, too, ensuring that everyone at the event is entertained. They provide continuous music during their set, accept guest requests, and play pre-recorded music during breaks.
At Onstage Entertainment, we also provide a variety of upscale entertainment options for corporate and private functions, including breathtaking aerialists, full electric guitar string quartets, and magicians.
Best Musician For A Birthday Party
For a birthday party, music that's vibrant and energetic, keeping guests on the dance floor is essential. At Onstage Entertainment, we offer a variety of musicians for birthday parties, including singers, bands, solo musicians, and DJs. Our Bands are known for their dynamic performances and broad range of musical genres.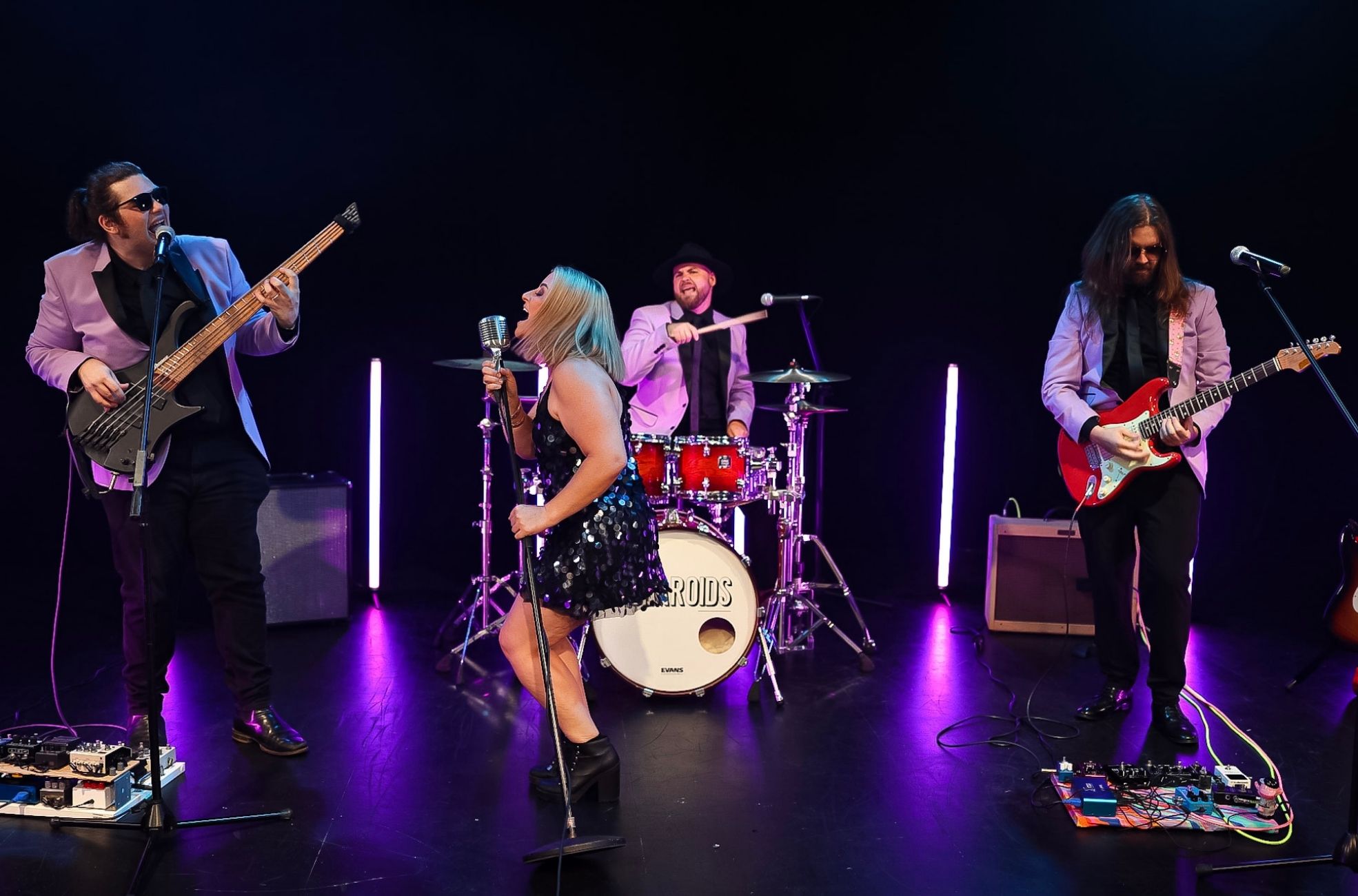 Best Entertainment Options To Accompany Musicians
In addition to quick listening to musicians, numerous other entertainment options can enhance your event's overall experience.
Fire Dancers
Fire dancers can add a sense of spectacle and drama to your event. Their daring performances, often choreographed to music, can mesmerise your guests and create a visually stunning spectacle. Fire dancers can perform independently or in conjunction with other performers, such as musicians or acrobats, to create a truly breathtaking show. It's essential to ensure that your venue can safely accommodate such performances.
Roving Entertainment
Roving entertainment is a flexible and engaging option that can animate your event. Unlike traditional performances that occur on a stage, roving entertainers circulate throughout the event space, interacting with guests and creating a dynamic, immersive experience. This type of entertainment is diverse and can include a variety of performers, from comedians, solo musicians and magicians to acrobats and stilt walkers.
Roving entertainers can help establish the mood and theme of your event through their costumes, movements, and interactions with guests. They can transform even the most ordinary venue into a lively and exciting space.
One popular form of roving entertainment is roving magicians. These performers can circulate through your event, performing close-up magic tricks and illusions that'll intrigue your guests. This interactive form of entertainment can add a touch of mystery and excitement to your event.
Magicians
Magicians can provide a captivating and entertaining performance that'll leave your guests in awe. Whether they're performing grand illusions on stage or close-up magic tricks as part of a roving performance, magicians can add a touch of wonder and excitement to your event.
When hiring a magician, it's important to consider their experience and expertise, as well as the type of event and the atmosphere you want to create. A skilled magician can adapt their performance to suit the mood of your event.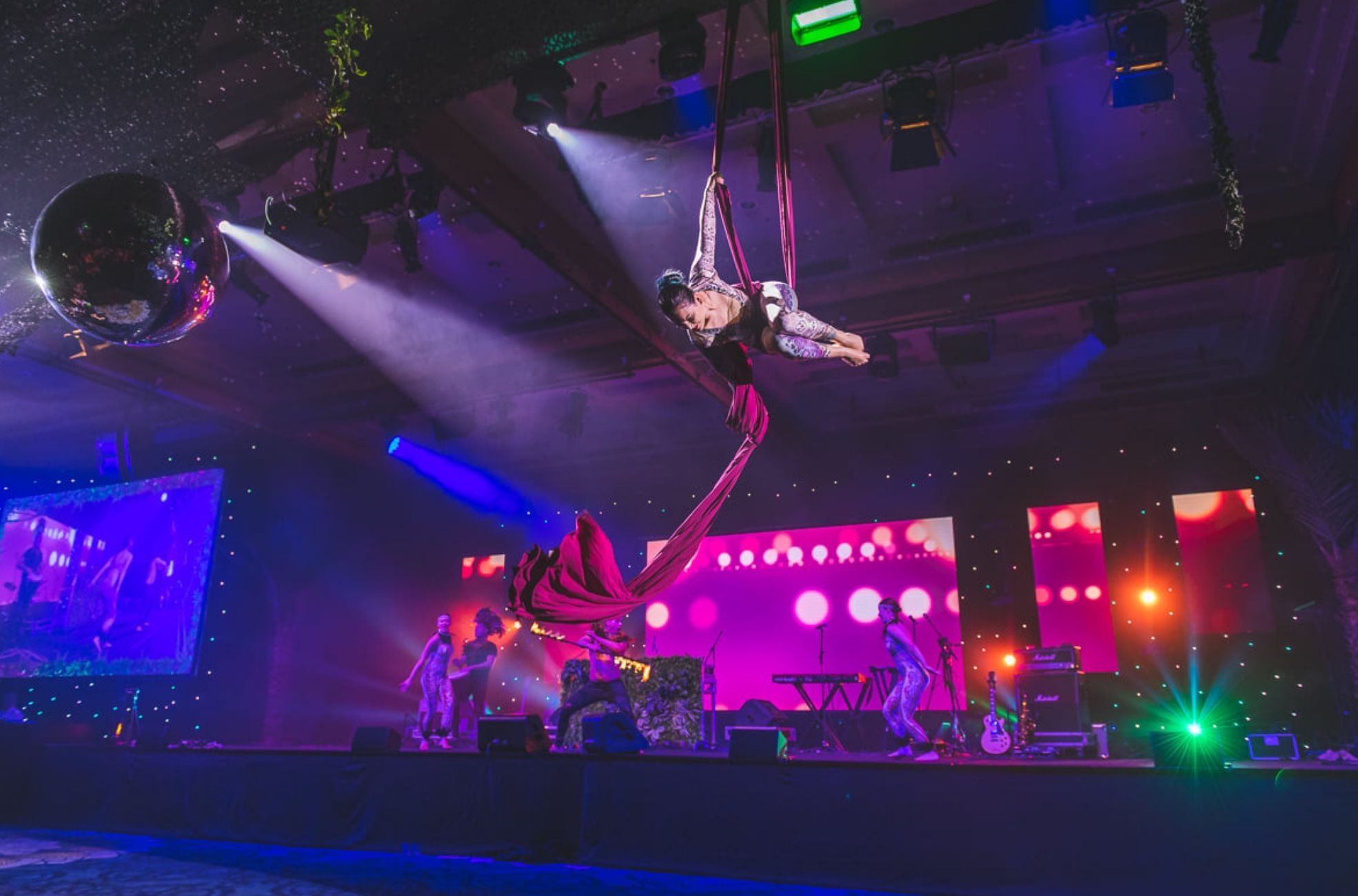 Managing the Hired Musicians
Adopting a transformational leadership style is crucial when overseeing musicians. This involves understanding the needs and motivations of your team members, inspiring them with your vision, values, and ethics, and setting clear expectations. As a leader, charisma and effective communication skills are essential for building long-term relationships. This approach can lead to improved creativity among team members, higher satisfaction, and enhanced performance.
Creating a Positive Work Environment for Musicians
Fostering a positive work environment is a surefire way to encourage loyalty and commitment among musicians. This can be achieved by prioritising the needs of team members, supporting their growth and development, and acknowledging their hard work. Empathy is also essential for transformational leaders in the music and entertainment industry. By understanding your team members' concerns, aspirations, and cultural backgrounds, you can nurture, guide, and inspire them, promoting a robust team environment and encouraging creativity and productivity.
Setting Expectations and Clear Communication
Effective communication is vital when managing musicians. As a leader, you'll need to articulate your vision, engage in active listening, and invest in relationships. Adapting your leadership style to different personalities and working styles can help you build trust and drive better results. Creating an emotional connection with your team is also fundamental. Understanding their motivations and aspirations allows you to build a team that feels genuinely invested in your music or project.
Dealing with Conflict and Issues
Conflict is inevitable in any group setting, including bands. It is essential to identify the root of the problem, whether it's related to finances, creative direction, personal issues, or other common issues in bands. Once the root problem is identified, finding a solution becomes easier. Conflict management involves managing oneself and influencing others to communicate effectively and come up with optimal solutions for both the problem and the relationship.
It's crucial to separate the people from the problem and focus on underlying interests rather than taking a firm stand. If a resolution can't be reached, it's important to accept the situation and manage oneself and the situation effectively.
Reviews and Feedback: Building Long-Term Relationships
Providing constructive feedback is a crucial part of building long-term relationships with musicians. When giving feedback, it's important to focus on one thing the musician can work on that would provide the most significant overall gain. Deliver criticism along with a solution and sandwich your critique between compliments to avoid causing offence.
Honest positive and negative feedback can help create new ideas and reveal issues the musician may not have been aware of. It's a crucial part of artist development and can help musicians produce the best music they possibly can.
Wrapping Up Your Entertainment Planning
With the correct planning, you'll find that hiring professional musicians can transform your event from mundane to magical. This isn't just about thought and meticulous budgeting but also about understanding the unique demands of your event and the diverse entertainment options available.
When you curate the music carefully, you can strike the perfect chord with your audience. This doesn't just enhance the ambience but also leaves an unforgettable impression. So, it's more than just tuning in to the right song list of choice from the diverse spectrum and vast repertoire of available artists, bands, or performers.
Remember, the final note isn't just about finding musicians—it's about orchestrating a memory that'll resonate with your audience's hearts and echo long after the event has ended.