Ever dreamed of hosting a networking event that doesn't just create opportunities but also leaves a lasting impact? Our comprehensive guide reveals the secrets to planning and executing a successful networking event. You'll capture the attention of potential clients, partners, and colleagues—sparking engaging conversations and forging meaningful connections. You'll learn the essentials of budgeting, choosing the right venue, planning interactive activities, and promoting effectively. So if you're wondering how to host a networking event, read on!
Discover innovations like networking apps and digital badges, and learn the dos and don'ts of being a great host. Finally, we'll show you the art of effective follow-ups post-event.
Get ready to create networking events that inspire and succeed. Your journey towards becoming an unforgettable host of a networking event starts here!
The Complete Guide to Hosting Successful Networking Events
How to Plan A Networking Event
Networking events can be a powerful tool to nurture relationships and generate leads. They provide a platform to meet potential clients, partners, mentors, and colleagues. Most networking events' main goal of these gatherings is to stimulate conversation and connections rather than focusing on presentations or demonstrations.
When you're planning a business networking event, it's important to know what you want to achieve. The success of such an event is often measured by how well it fosters these connections.
Once you've defined the purpose of your event, the next step is to set a budget. This budget should cover all potential costs, including guest speakers, snacks, refreshments, venue, and technology support for virtual events. Sticking to this budget is important to spend your money wisely.
Choosing a venue for a networking event can greatly influence your budget and the event's overall success. It's important to book a venue well in advance and ensure it's accessible to all attendees, including those with special needs. The venue should also offer suitable acoustics and decor and provide necessary amenities such as audio-visual equipment and a setup and clean-up crew.
The format of a networking event can vary widely. Attendees generally don't have rigid expectations about the format of networking itself. However, the most successful networking events often have a narrow focus to ensure guests have common ground for conversation.
Effective promotion and marketing are key to attracting the right target audience to a networking event. This involves using targeted marketing techniques and creating consistent signage and branding throughout the event. Building a mailing list can be a key part of a successful event.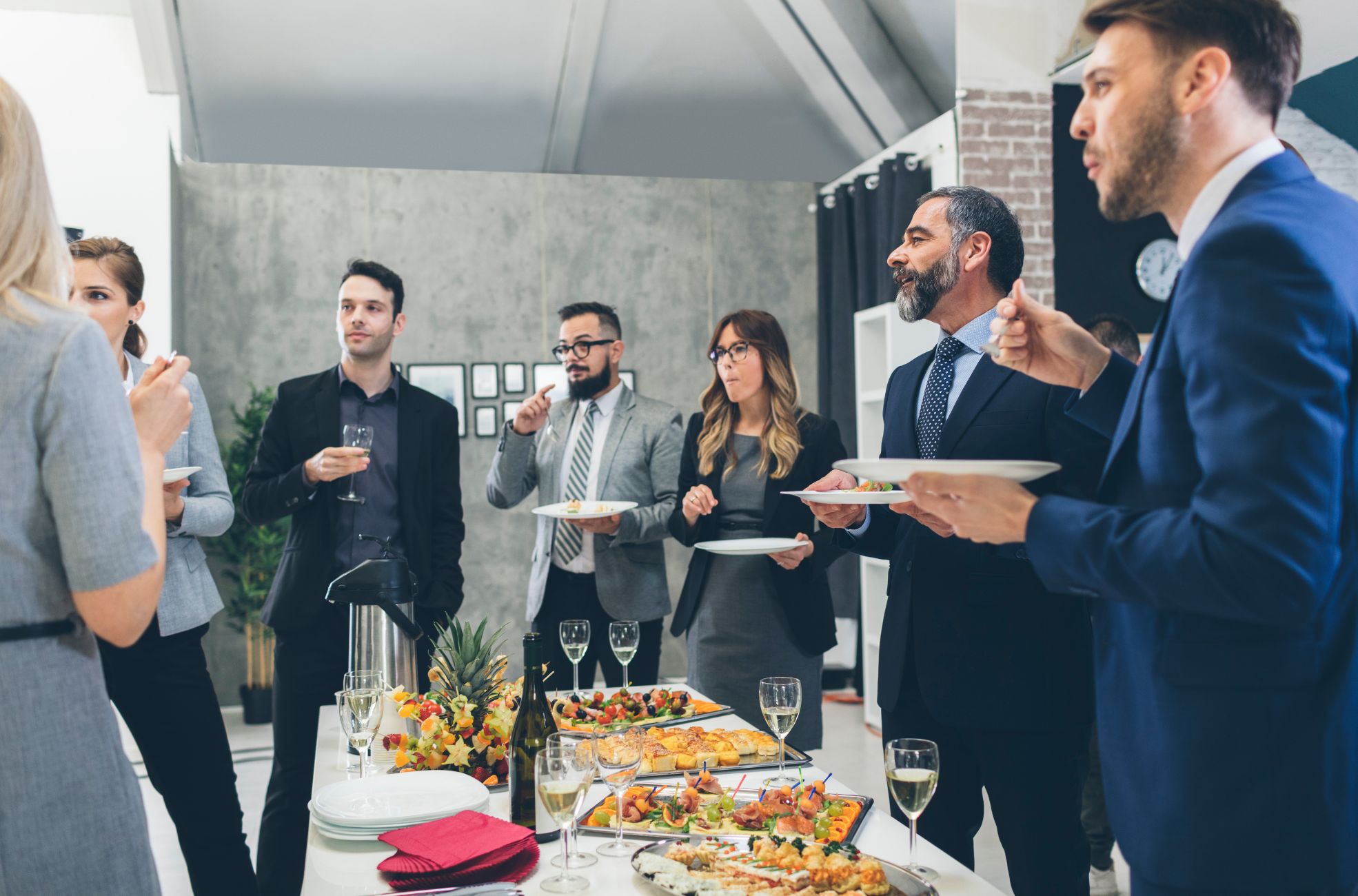 How to Encourage Networking Among Event Attendees
As an event organiser, networking opportunities often become a key offering of your event. To make networking easier, you'll need to craft a well-thought-out strategy that starts long before the event. Using a social platform can boost engagement among attendees. An online community can offer a lasting and approachable way for attendees to engage with each other before, during, and after your event.
You can encourage interaction between attendees by incorporating various networking activities into your event. These could range from traditional activities like one-on-one meetings and group speed dating to more innovative options like scavenger hunts, graffiti walls, or even a 'silent disco'.
The layout of the event venue can significantly influence networking. You'll want to ensure the venue is easily navigable, allowing attendees to focus on networking groups and developing connections rather than deciphering a map.
Partnering with an event company can offer several benefits. They can help reduce operational costs, increase brand awareness and exposure for future events, provide flexibility in planning and executing events, reduce risks, and enhance customer satisfaction.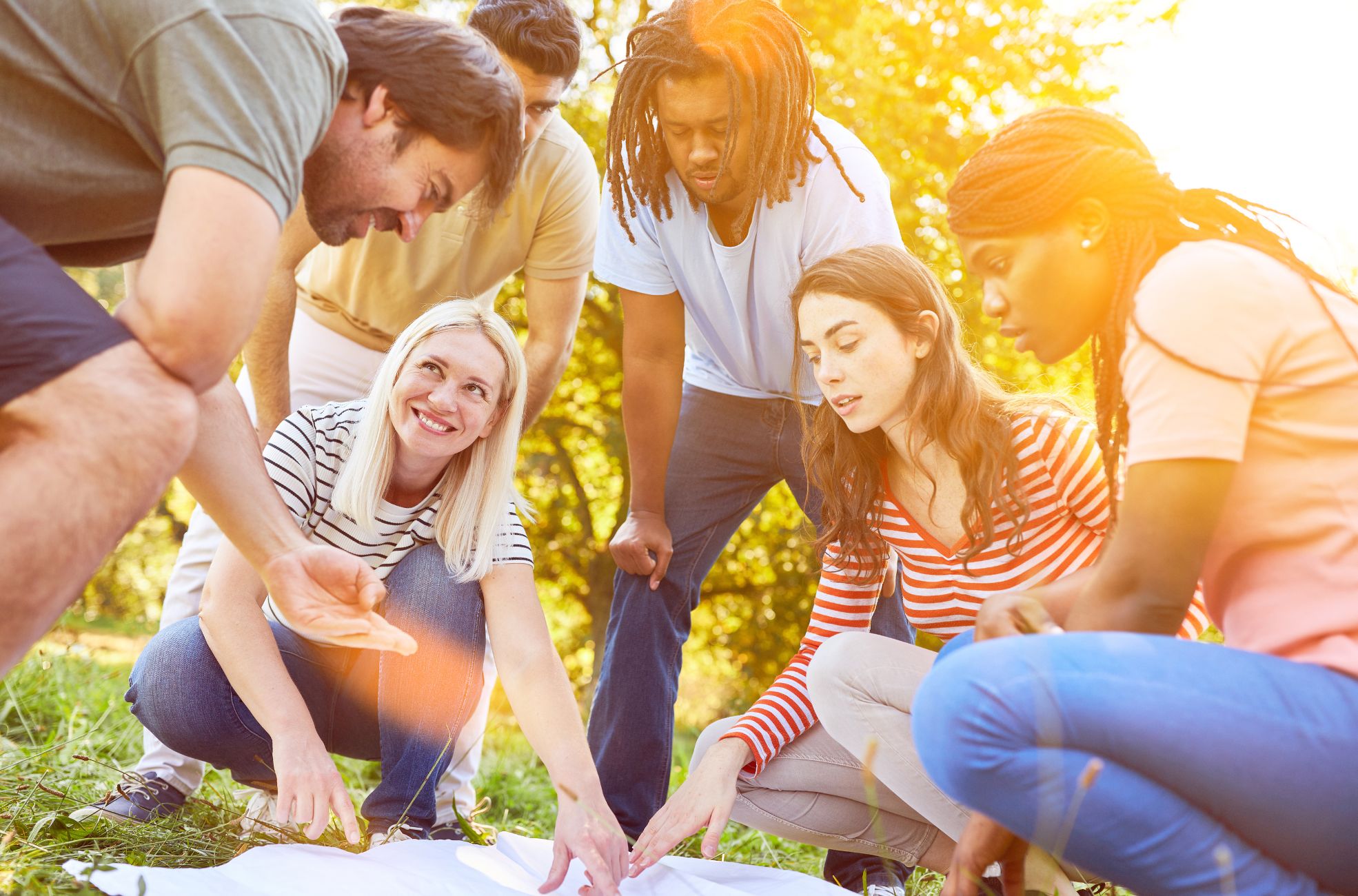 Improving Networking Experiences with Event Technology
To ensure your networking event is a success, it's crucial to align the aspirations of your attendees with your brand's marketing strategy and the company's mission statement. Utilising SMART goals – Specific, Measurable, Attainable, Realistic, and Time-based – can streamline your event planning process and ensure a more targeted approach.
The use of dedicated event apps can significantly enhance the networking experience during the event. These apps enable smooth communication between participants and between speakers and attendees. They can match and connect attendees, boost event engagement, guest speaker and attendee retention, and provide valuable post-event data and statistics.
Using digital badges, which rely on RFID technology, can further enhance the networking experience at your event. These badges come embedded with metadata that provides information beyond only skill sets. They include details such as the date of completion and the awarding organisation. This feature allows for a seamless exchange of information and can significantly improve the networking experience for your attendees.
After the event, facilitating the exchange of resources and content information among attendees is crucial. Digital business cards are an excellent tool for this. They enable attendees to exchange and manage contact information seamlessly, to discover professional opportunities and leverage "matching opportunities".
Embrace Your Role as a Host
As the orchestrator of a networking event, your responsibilities extend beyond mere logistics. You're the catalyst for new partnerships and professional relationships and the facilitator of meaningful dialogues. Your primary objective is to foster an environment conducive to interaction, learning, and development. Unlike a dinner party or a conference with a rigid schedule, your role here is to set the stage for spontaneous conversations and then allow the attendees to steer the course.
Punctuality is a key attribute of a successful host. Arriving ahead of time offers several benefits. Firstly, it lets you troubleshoot any last-minute glitches and arrange your resources. Secondly, it enables you to familiarise yourself with the venue and the event's schedule. Lastly, it conveys a positive impression of your dependability and dedication to your guests. As a host, you're the trendsetter for the event, and your promptness can set a positive tone.
Being well-prepared is crucial to orchestrating a successful networking event. Prior to the next event begins, familiarise yourself with the event's objectives, the attendees, and their aspirations. This knowledge will enable you to guide meaningful interactions and partnerships.
As a host, your role extends beyond speaking to guests attending to also listening. Engage your guests in dialogue by inquiring about their profession, objectives, and their motivation for attending the event. Display a genuine interest in their responses and employ active listening techniques to demonstrate that you value their contribution.
While it might be tempting to use the networking event as a platform to advertise your products or services to prospective attendees, remember that this isn't the event's objective. Networking is about cultivating relationships, not marketing. So, instead of delivering a sales pitch, concentrate on having authentic conversations.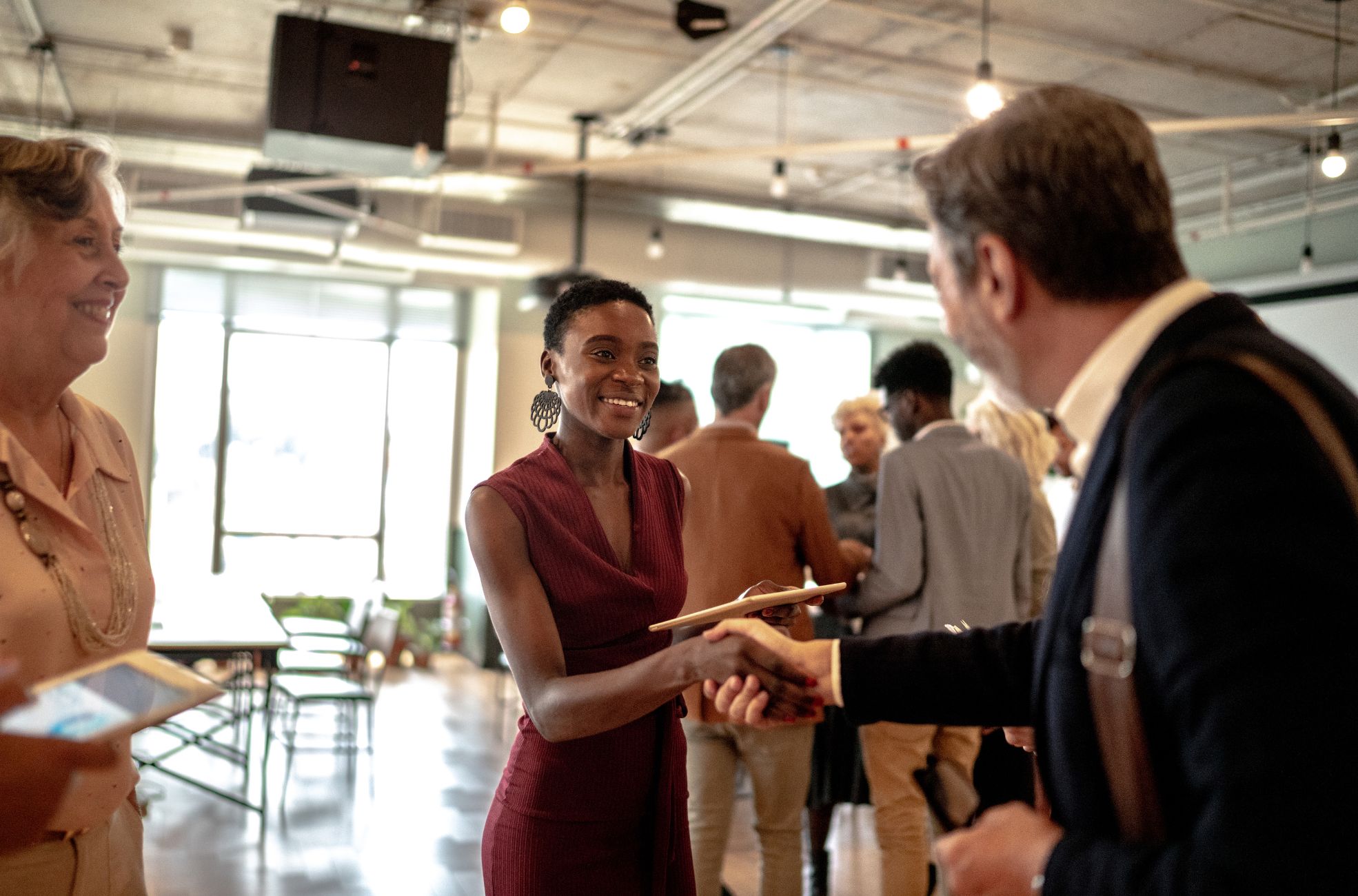 Follow Up With Your Guests
A custom event website can serve as a platform for collecting RSVPs. This site should be visually appealing and contain all necessary event details. Once your site is live, upload your attendee list and dispatch personalised event invitations, enabling guests to confirm their attendance with a single click.
Post-event communication is crucial. Dispatch a thank you letter within a week of the event's conclusion. Follow-up emails or direct messages can include calls to action, recap posts, and multimedia content from the event. Categorising attendees into Attendees, No-Shows, and Non-Responders to the invite allows for targeted communication. A post-event survey can provide valuable feedback.
Creating a gated online community accessible to participants upon registration can facilitate networking. An event networking platform can organise small breakout sessions, help attendees manage their schedules, and foster more intimate interactions with exhibitors and resource speakers. Digital badges can replace traditional business cards, simplifying the exchange of contact information.
When attendees register, be sure to collect key demographic data and inquire about their networking goals. Matchmaking can be facilitated through a mobile event app, which can also provide designated meeting places for networking on an event floor plan. To create a memorable experience, consider implementing creative and playful tactics such as networking-friendly spaces, door prizes and pocket networking activities. As events transition to virtual or hybrid formats, it's important to maintain audience engagement and networking opportunities without detracting from the main event.
Wrapping Up the Networking Event Guide
In essence, hosting a successful networking event boils down to meticulous planning and execution. Starting from pinpointing the purpose of the event, securing an apt venue, and coming up with engaging activities to using technology to enhance the great networking event experience.
As an organiser, your role continues beyond the logistical part. Remember that you are the enabler of new partnerships and meaningful conversations. With your efforts, you can create an atmosphere that fosters interaction and learning.
Post-event, engage with your guests, follow up with them, and keep the conversation going. With each event, you will continually refine your skills and in turn, host networking events that create a lasting impact. Here's to creating powerful connections and fuelling growth in your industry!