Planning your next corporate party? Wouldn't you love to put together an event that's the talk of the town long after the party lights have dimmed? The right unique party entertainment ideas can transform any corporate event from a dull meet-up into an unforgettable extravaganza. Mixing interactive games, exciting performances, and cutting-edge technology trends, we're presenting you with the best corporate party entertainment ideas of 2023.
Whether you're organising a cosy staff gathering or a large-scale business event, our dynamic guide offers a variety of options to suit every party size, theme, and budget. Let's explore how to make your corporate party a memorable experience that leaves a lasting impression.
Understanding Corporate Party Entertainment
The Importance of Entertainment in Corporate Parties
Entertainment isn't just about having fun at corporate parties. It's also about creating an environment encouraging engagement, interaction, and learning. When you entertain your crowd well, they're likely to be in a positive mood and have high energy, which can significantly enhance the overall atmosphere of your event.
Moreover, entertainment can be a powerful tool to reflect your company's values and vision in a personal event, leaving a lasting impression on the guests. It can make your event memorable, leading to excellent referrals and strengthening business relationships. Entertainment can also be a platform to introduce new products, improve in-work relations, and reinforce your brand image.
Different Types of Corporate Party Entertainment
There's a wide range of entertainment options that you can incorporate into your corporate parties. Live bands, singers, DJs, and a dance floor can add a catchy and entertaining vibe to your event. Photo booths and cartoon artists can provide fun keepsakes for guests. At the same time, magic performances and circus shows can captivate attendees with their unique twists.
Interactive activities like mixology classes, murder mystery events, and balloon-popping games can encourage guest interaction. More adventurous options include aerial bartending, inflatable obstacle courses, and escape room games. You could hire celebrity impersonators or LED drummers for a touch of glamour.
Adapting Entertainment to Suit the Party's Theme
Your entertainment should align with your party's theme to create a cohesive and engaging experience. For instance, if your event entertainment theme is a carnival, circus shows, or living statues could be a perfect fit. Casino parties and blind-tasting games could be incorporated if it's a casino night.
Themed parties can be a great way for you to celebrate key milestones and annual events. They create a fun and engaging atmosphere for guests. Immersing guests in the event's theme with styling and décor helps to create a unique and memorable experience. Themed food stations and signature cocktails can enhance the theme without compromising on taste.
Setting the Budget for Entertainment
Budgeting is a crucial aspect of planning your corporate party entertainment. The two largest expenses of any event are usually staffing and venue costs. Entertainment and catering costs can also significantly impact your budget, so securing vendors and negotiating prices in advance is important.
Creating a contingency fund is crucial to cover unexpected expenses. You can seek sponsors to help offset event costs and bring in additional revenue. Once you've created the budget, it's important to record each budget item and track expected and actual expenses.
Hiring Live Performers for Corporate Parties
Live performers can elevate the ambience of your own corporate event entertainment or party, leaving a lasting impression on attendees. The type of performer you choose should align with the event's nature and your audience's preferences.
Live Music
One band that has gained popularity in the corporate world is The Grooves. They have performed at numerous Fortune 500 company events, impressing guests with their choreographed show. They offer a versatile performance, covering a broad spectrum of music genres from country to pop/rock.
The Grooves are recognised for their professionalism, adaptability, and passion for entertainment. They are prompt, responsive, and considerate of budget constraints. They can adjust to the event's dynamics, offering personalised options like attire/costumes and additional entertainment such as a jazz piano show. They come equipped with all necessary gear, including high-quality sound systems and lights, ensuring a seamless event.
Professional Speakers
Incorporating professional speakers into your corporate party can be beneficial. They can impart valuable knowledge, inspire your workforce, and deliver captivating talks. The speaker you select should align with your event's objectives and audience demographics. A speakers bureau can assist in finding the ideal speaker for your corporate event ideas within your financial constraints.
Comedians
Comedians can infuse a light-hearted and enjoyable vibe into corporate parties. They can generate laughter and amusement at corporate comedians, making the event unforgettable for attendees. Clean comedians are a preferred choice for corporate events as they offer intelligent humour that can be appreciated by all audience members. Improv comedians like Colin Mochrie and Brad Sherwood, famous from "Whose Line Is It Anyway?", can bring a comedic element to various corporate events.
When selecting an event stand for a comedian, consider your audience's demographics and ensure the entertainment is inclusive. This could involve providing sign language interpreters or ensuring the entertainment is audible to all attendees.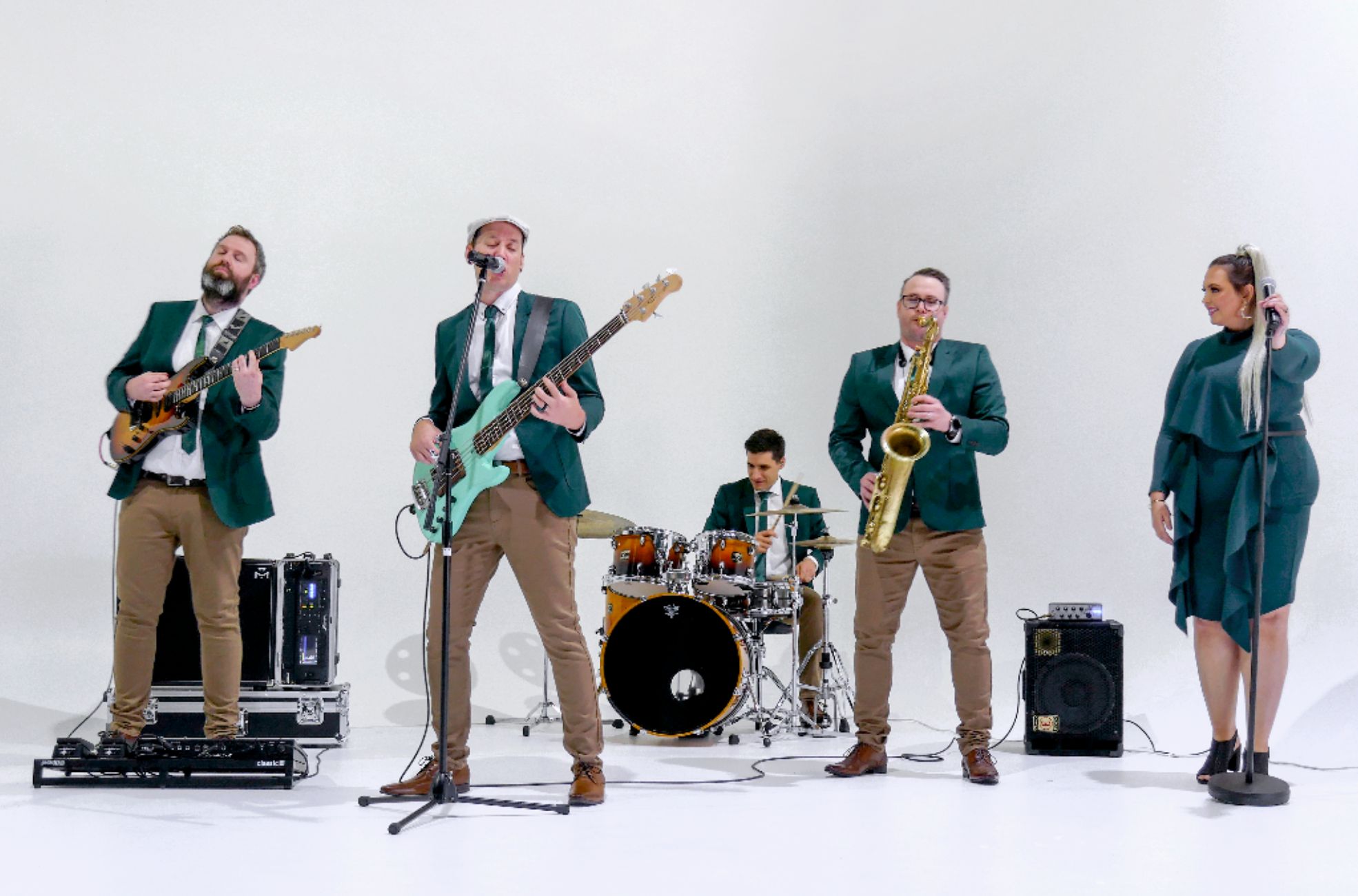 Interactive Entertainment Ideas
Interactive entertainment is a brilliant way to engage attendees at your corporate parties. It doesn't just provide a fun and memorable experience but also fosters a sense of camaraderie and team spirit among your employees.
The Thrill of Casino-Themed Parties
One of the most thrilling interactive entertainment ideas for corporate you can consider is a casino-themed party. This involves setting up different casino games like blackjack, poker, and roulette, creating a Vegas-like atmosphere right at your corporate event. It's a fantastic icebreaker and fosters healthy competition among attendees. The thrill of the game, the anticipation of the next card, and the camaraderie that develops around the table can make for a truly memorable event.
Incorporating Interactive Games and Quiz Nights
Interactive games and quiz nights are another excellent way to entertain and engage attendees. For example, a fast-paced quiz with an engaging MC can keep even large audiences involved. Teams can jot down answers for scoring at the end or use an event app for instant scoring and a leaderboard of results. Games like balloon popping or candy matching can also be fun and engaging for large crowds. These games aren't only entertaining but also encourage interaction and teamwork among participants.
Virtual Reality Experiences as Party Entertainment
Virtual reality (VR) offers a unique and immersive form of entertainment. With high-quality VR headsets like the Oculus Quest 2 or HTC Vive, attendees can explore virtual worlds, interact with virtual objects and characters, and even participate in multiplayer experiences. VR can be used for various purposes at your corporate parties, such as product demonstrations, brand experiences, team-building activities, and general entertainment. It's a unique and memorable experience that leaves a lasting impression on attendees.
Benefits of Interactive Entertainment for Attendee Engagement
Interactive entertainment has several benefits for attendee engagement. It appeals to attendees on an emotional level, allowing them to associate positive feelings with your event. This makes the event more memorable and increases the chances of loyalty and recommendations. It also fosters quicker relationships with guests, which can lead to improved attendance at future events.
Moreover, interactive corporate entertainment ideas can be tailored to match the theme and goals of your corporate party, making it a versatile option for any event. Whether it's a casino-themed party, a quiz night, or a virtual reality experience, interactive entertainment is sure to make your corporate party a hit.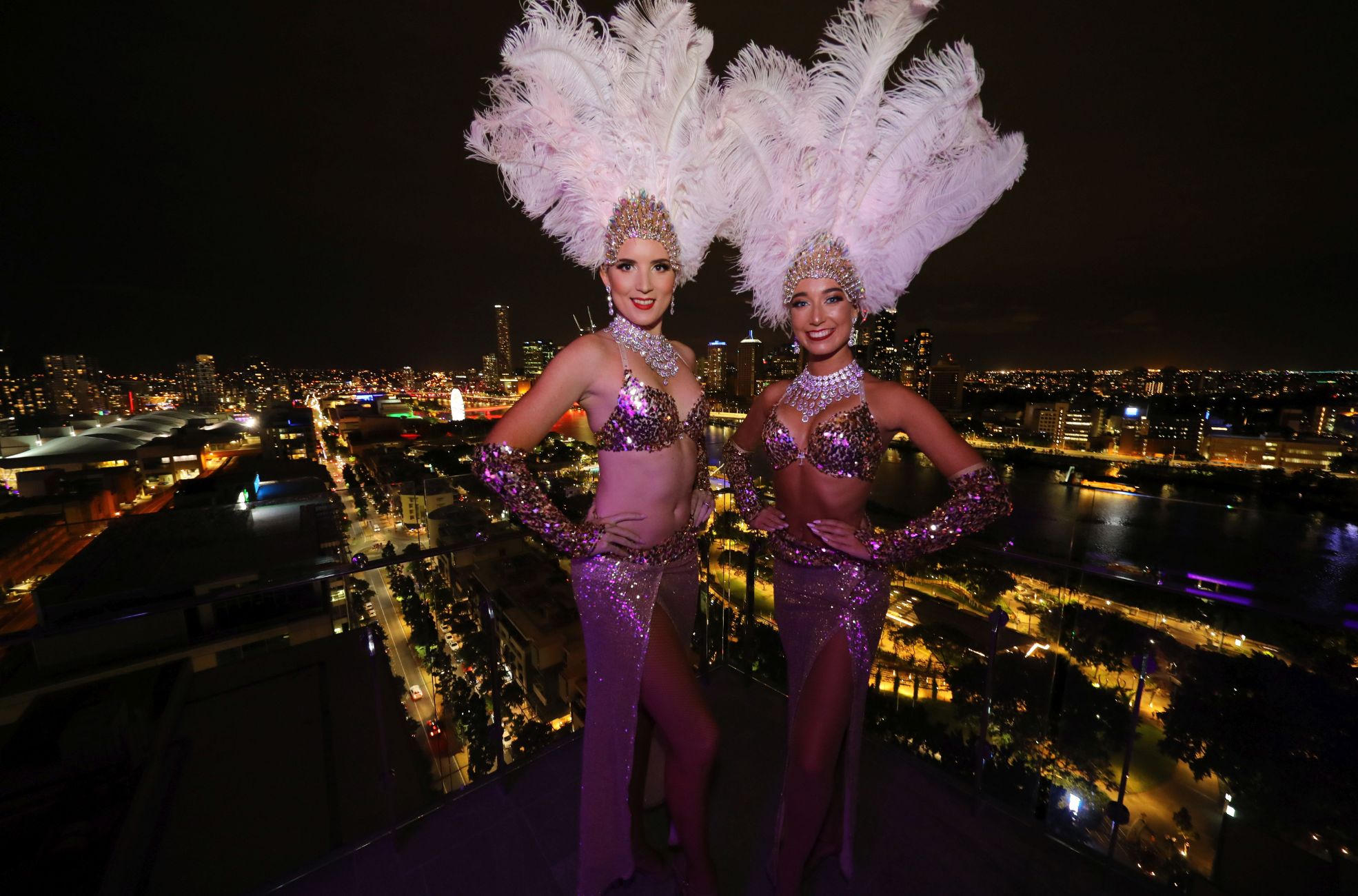 Unique Corporate Party Entertainment Ideas
Roving Entertainment
Roving entertainment is an excellent way to inject fun and excitement into corporate events. Performers such as human statues, mimes, magicians, and wacky waiters circulate the event, engaging attendees and creating a lively atmosphere. They're adept at attracting crowds, sparking interest, and providing photo opportunities, adding an element of surprise and will delight attendees.
Themed groups of roving performers, like Mardi Gras or circus-themed performers, can help create an immersive experience for guests. They don't require special equipment or accommodations, making them a flexible and cost-effective entertainment option.
Interactive roving acts, such as a photo booth, robots or office pop-up games, can also create a fun and engaging experience for guests. For example, a photo robot can roam around the event space, taking photos of guests and instantly printing them, providing a fun and memorable keepsake.
Magicians & Comedic Acts
Magicians and comedians can provide a unique blend of entertainment that combines fun with a sense of wonder. A magician can captivate the audience with their tricks and illusions, while a comedian, like Sally Phillips or David Walliams, can keep the crowd laughing with their witty jokes and humorous stories.
Interactive comedic acts, like the Office Pop-Up Truth or Bluff, can also add an element of surprise and laughter to the event. These performers mingle with guests and engage them in a game of truth or bluff, creating a lively atmosphere.
Acrobats and Aerial Performers
For a truly breathtaking spectacle, consider hiring acrobats or aerial performers. These artists can create a visually stunning show that will leave guests in awe. Acts like the Fleur de Rêves combine aerial acrobatics with beautiful floral arrangements, creating a dreamlike atmosphere.
An aerial balloon dancer is another unique entertainment idea. This performer combines the art of dance with the beauty of floating balloons, creating a mesmerising and captivating experience for guests.
Other options include the Black Light Show, which uses ultraviolet light and fluorescent materials to create a mesmerising and otherworldly experience, or the Air Sculpture, where performers use air and fabric to create mesmerising sculptures that float and move in the air.
Remember, the best corporate party entertainment ideas will depend on your event's specific preferences and goals. Consider the attendees' demographics, the event's purpose, and the desired atmosphere when selecting entertainment options. With the right corporate event entertainment ideas, your corporate party can be a memorable event that leaves a lasting impression on all attendees.
Innovative Corporate Entertainment Trends
As you take corporate event entertainment ideas delve into corporate entertainment, you'll find that the landscape is continually evolving. The events industry has seen significant transformations over the years, particularly in the realm of technology. Innovations such as social media and mobile apps are reshaping our interactions and experiences.
The Rise of Digital Entertainment Options
A prominent trend is the emergence of digital entertainment options. VR and augmented reality (AR) are generating excitement, with the market currently valued at approximately $22 billion and projected to expand at an annual rate of 15% until 2030. These technologies offer immersive experiences, taking attendees beyond the confines of the screen into presentations featuring 360-degree video and interactive data visualisations.
Event tech firms have also made substantial progress in facilitating virtual events. They provide comprehensive solutions that enable a smooth transition between virtual and hybrid events, integrating live and pre-recorded video and synchronising multiple locations with a live audience.
Incorporating Experiential Elements into the Entertainment
The integration of experiential elements into corporate entertainment is another trend gaining momentum. Gamification, for example, introduces an element of friendly competition and rivalry into events, enhancing engagement and enjoyment. Event management platforms often incorporate a gamification feature, enabling you to devise challenges that attendees can partake in via their event app.
Wearable technology is another experiential element making an impact. It discreetly monitors a variety of event metrics, such as attendee movement and engagement with exhibitors or sessions. This data can be utilised to implement real-time adjustments and enhance the overall event experience.
The Role of Social Media and Tech in Corporate Entertainment
Social media and technology are integral to corporate entertainment. The proliferation of social media has made it essential for corporate event planners to utilise these platforms for event promotion. Tools that integrate with social networks for event promotion are gaining popularity, as attendees frequently use mobile devices to access event details.
Event apps are another technological trend in corporate entertainment. These apps equip attendees with all the necessary event information, from schedules and speaker details to live stream links and venue maps. They also offer features like chat, polling, and session Q&A, enabling attendees to interact with speakers and sponsors.
Sustainable and Eco-friendly Entertainment Ideas
Lastly, sustainability is becoming a crucial factor in event planning. Event organisers are encouraged to foster sustainable behaviour, utilise responsible sources, and leave a sustainable legacy. This can encompass using sustainable transport, hiring local staff, and organising virtual or hybrid events to minimise carbon emissions.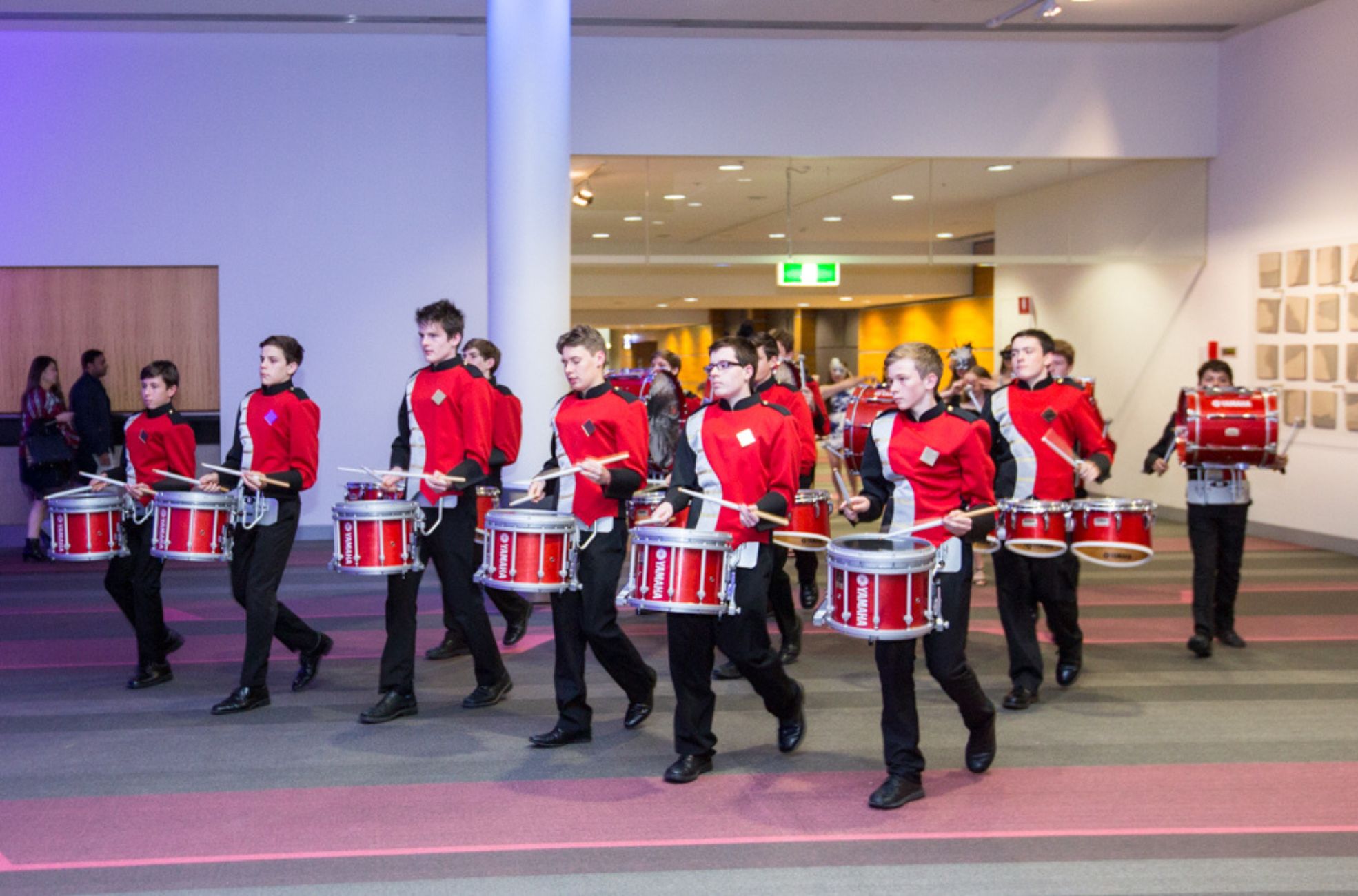 Final Thoughts on Corporate Party Entertainment
Choosing the perfect entertainment for your corporate party is more than just a task to check off your event planning list. Whether you're leaning towards digital entertainment trends, customising your event entertainment ideas with interactive experiences to captivate your guests, or thinking about unique performances like acrobats and aerial artists, aligning these decisions with your company's values and event objectives is important.
An entertaining and engaging corporate party doesn't just create a memorable experience for those who attend. It also serves as a powerful tool to reinforce your brand image, foster team spirit, and build stronger business relationships. When you're selecting the right approach and format for your next corporate event or entertainment, remember that it could be the key to hosting an event that's not just fun but unforgettable.