Engagement parties are a celebration of love, but planning one can often feel overwhelming. Are you looking for unique and memorable ideas to make your engagement party stand out in 2023? This comprehensive guide is for you. It's packed with creative themes, DIY decoration tips, favourite engagement party ideas, practical advice on food and drinks, entertainment ideas, and personalised touches.
This article offers a wide range of engagement party ideas, catering to various tastes and budgets, ensuring every couple can find inspiration to make their party unforgettable. Don't let planning stress overshadow your joy; explore these top engagement party ideas for 2023 and start your journey towards a party that truly reflects your love story.
Basics of Planning an Engagement Party
Establishing Party Goals
The first step in planning your engagement party is to establish what you want to achieve with the event. This is a celebration of your commitment to each other, and it's a chance for your friends and family to share in your happiness. The party should reflect your style and preferences as a couple. Whether you're after a casual backyard gathering, a formal dinner, or a themed party, a fun engagement party idea aims to create an atmosphere that lets everyone enjoy themselves and celebrate your upcoming wedding.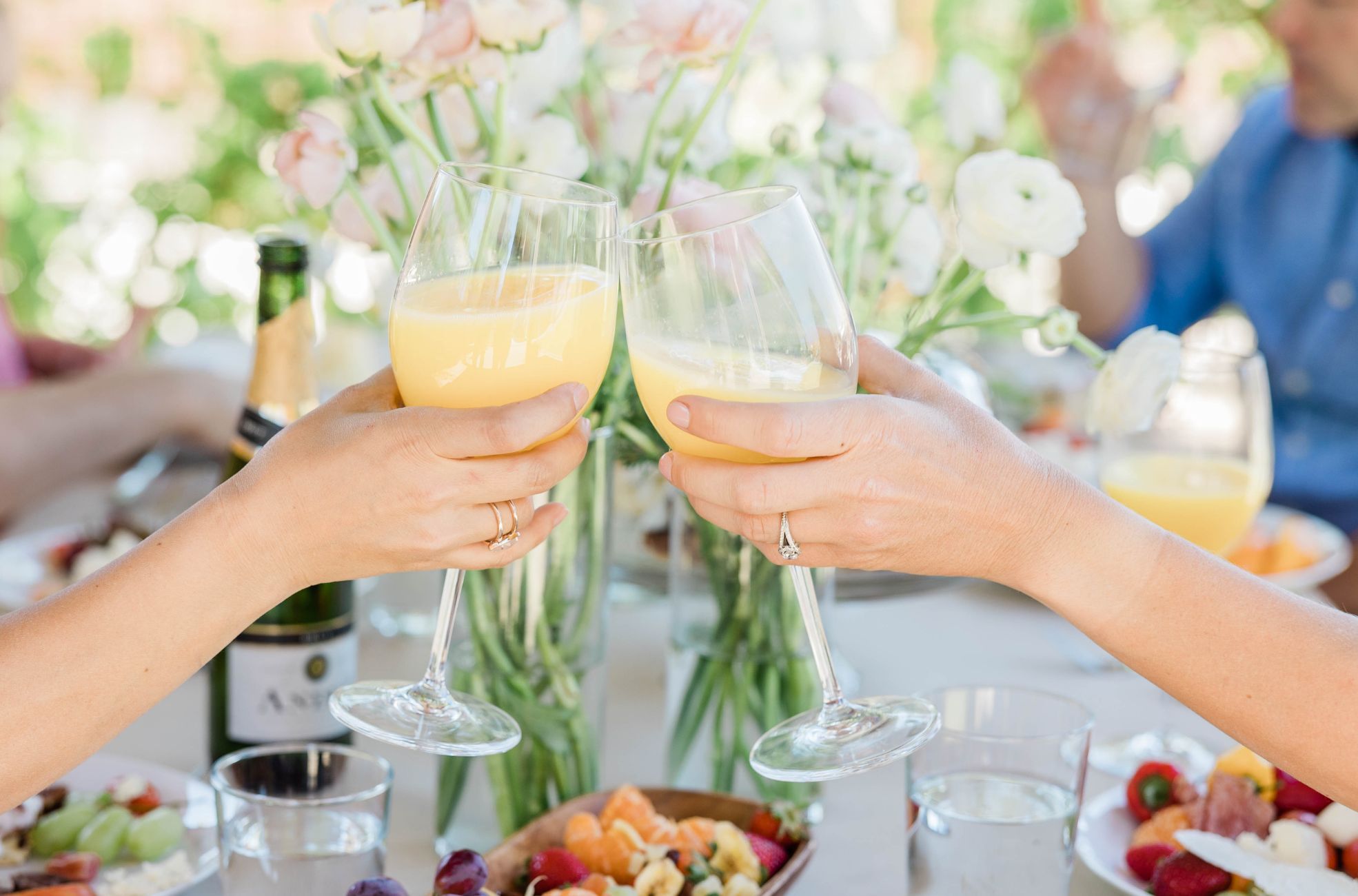 Setting a Budget
Next, you'll need to set a budget for your engagement party. This will guide your decisions on everything from the venue to the food and drinks, decorations, and invitations. Many ways exist to host a memorable engagement party without spending a fortune. For example, you could host a backyard party, organise a virtual celebration, or plan a surprise party. Other budget-friendly backyard engagement party ideas include:
A brunch-themed party.
A winter wonderland party.
A black-and-white, formal party.
A picnic in a local park.
Remember, the most important thing is to celebrate your engagement with your loved ones, no matter the location or cost.
Deciding on a Date and Venue
Once you've set your budget, it's time to pick a date and venue for your engagement party. Traditionally, the party is held soon after the engagement, but it can be delayed if needed. When choosing a venue, consider the size of your guest list, the accessibility for guests with physical disabilities, and the proximity to most of your guests. Venues can range from homes and local parks to restaurants, bars, or even unique locations like beaches, boats, vineyards, or rooftops. Suppose you're planning a surprise engagement party in Brisbane. In that case, consider the city's beautiful parks, chic wine bars, or stunning beachfront locations.
Drafting a Guest List
The final step in planning your engagement party is drafting a guest list. This should include anyone who'll be invited to the wedding. Suppose you have different groups of friends or family in different locations. In that case, having more than one engagement party is common. This lets you include non-locals and ensures that everyone who wants to celebrate with you gets the chance. Remember, the engagement party isn't the ideal time for the parents of the newly engaged couple to meet for the first time. It's better to arrange a separate, more intimate meeting for them to get to know each other.
Engagement Party Themes and Decorations
Creating the right mood and atmosphere is crucial, especially in a vibrant city like Brisbane.
Popular Themes
There are many themes to choose from, each providing a distinct ambience and experience. A glamorous brunch or a relaxed garden gathering could be perfect for a daytime event. If you're a night person, consider a casino evening, a film night, or a lavish cocktail party. Outdoor enthusiasts might enjoy a beachside gathering, a summer festival, or a pool party, particularly given Brisbane's warm climate and beautiful outdoor areas.
Consider an "Around the World" theme for a unique spin, offering dishes from countries you and your partner have visited or aspire to visit. This adds a personal element and allows your guests to experience diverse cultures.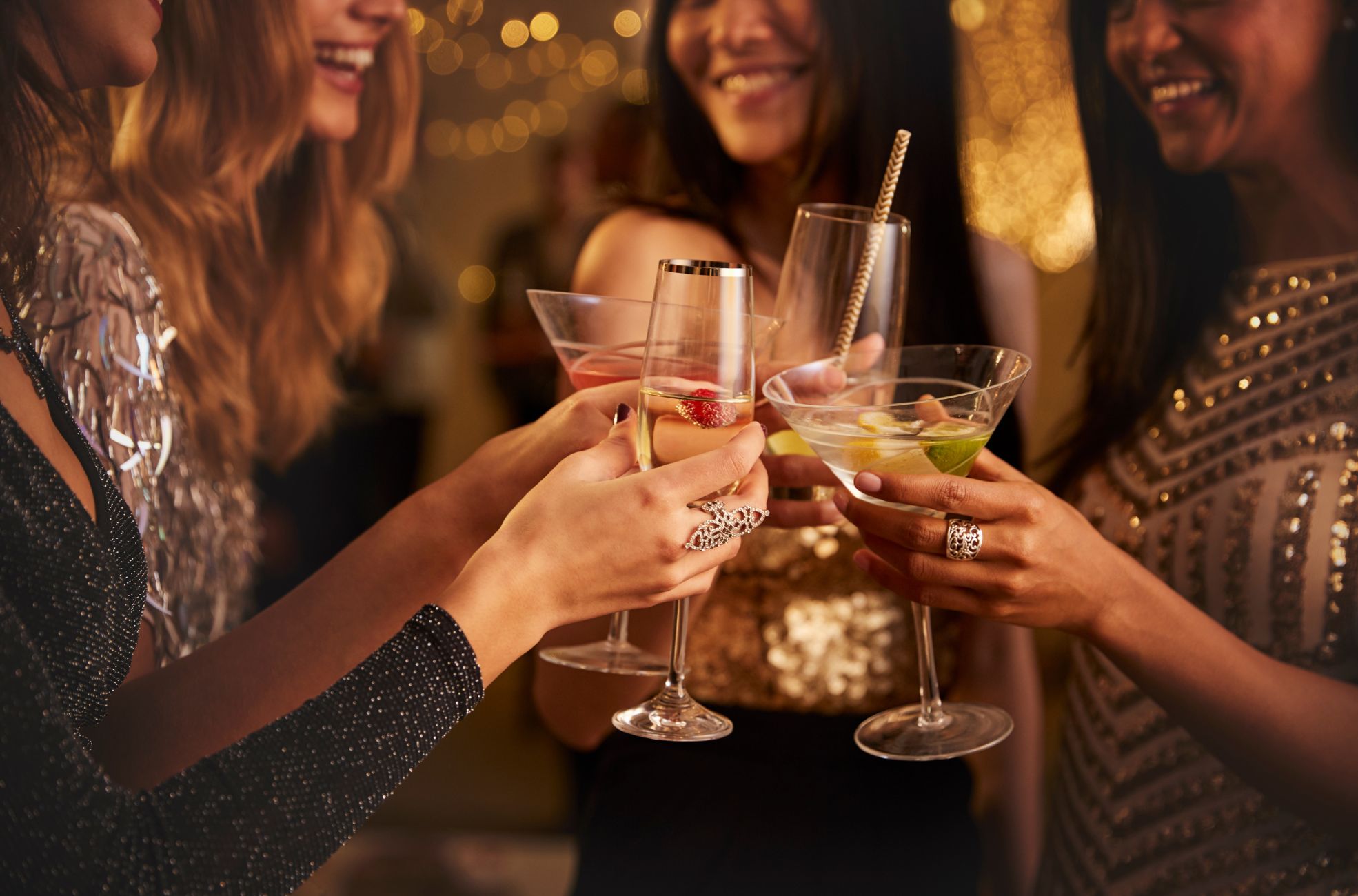 Creative DIY Decorations
DIY decorations can add a personal touch and be a budget-friendly solution. Balloons, for instance, can be arranged in fun clusters or dramatic displays. Floral arrangements can bring elegance, while custom signs, banners, and backdrops can narrate your love story uniquely.
Lighting is crucial in setting the mood. From romantic candlelight to fairy lights draped over props and beams, the right lighting can seamlessly tie your entire design together.
Incorporating the Couple's Story into the Theme
Incorporating elements of your journey as a couple into the theme is a meaningful way to personalise your engagement party. This could be through the venue selection, the menu, or even the decorations. For best engagement party ideas, for instance, an art gallery exhibition could be the perfect theme if art is a shared passion. Or, if you're passionate about travel, you could incorporate elements from your favourite destinations into the decor.
Coordinating Decoration with Party Theme
To create a visually pleasing atmosphere, aligning your decorations with your chosen theme is crucial. For instance, consider wooden elements, mason jars, and creative table settings for a rustic theme. For a glamorous theme, sparkling chandeliers, ornate vases, and glittery tablecloths can add a touch of luxury.
The key is to ensure your personality and preferences are reflected in the theme and decor. This is a celebration of your love and commitment, and it should feel uniquely yours.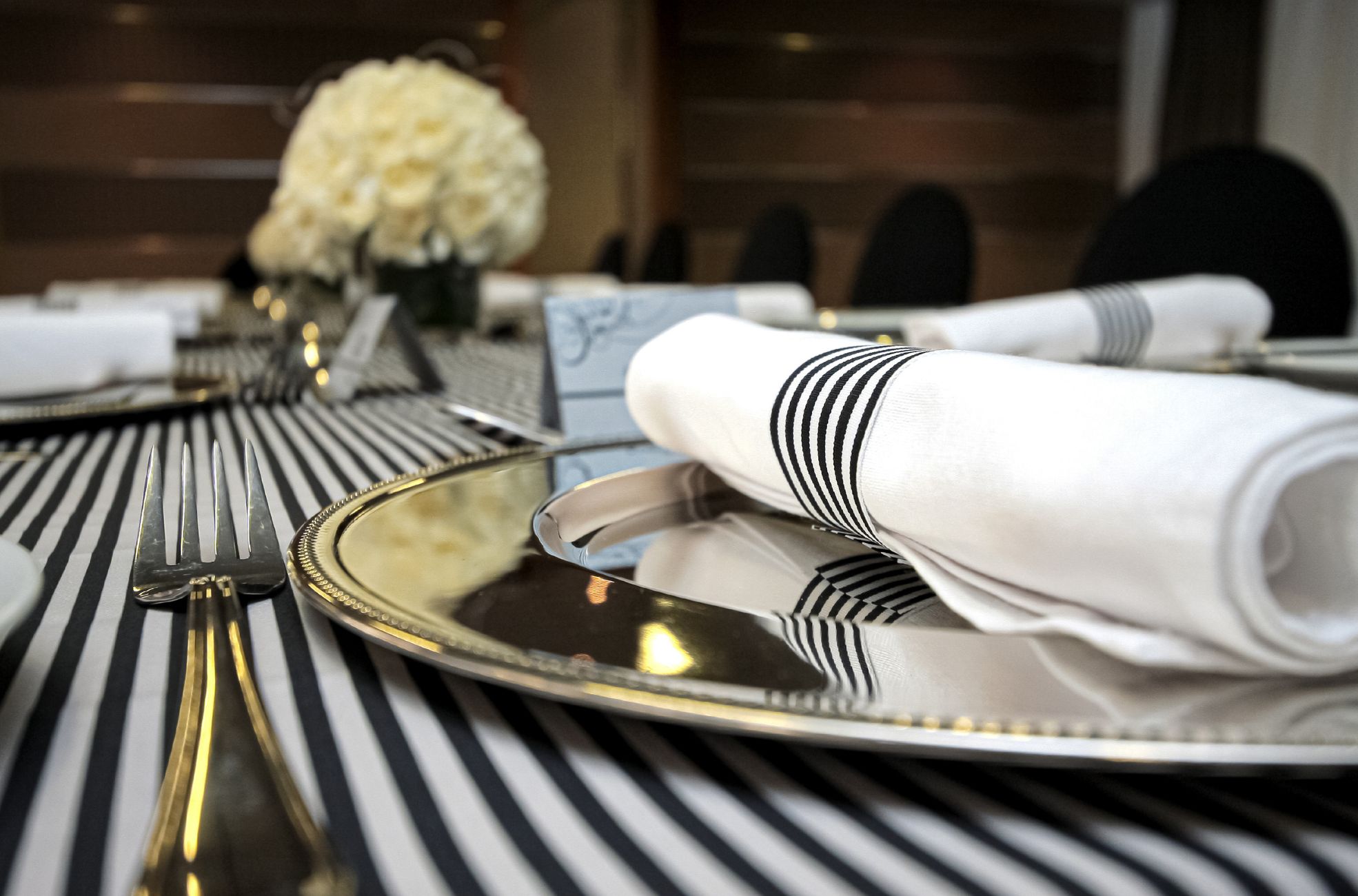 Food and Beverages Ideas
Catering Vs Home-cooked Food
The choice between professional catering and home-cooked meals is significant in the context of an engagement party in Brisbane. Catering services are particularly useful for larger events, handling all aspects of food service for a substantial guest list. They uphold high standards of safety and cleanliness and can offer valuable guidance. However, they may restrict your menu choices and give the event a more formal tone.
Conversely, preparing food at home can be cost-effective for smaller gatherings, offering more flexibility and a relaxed atmosphere. Yet, it demands meticulous planning and can be tiring, as you'll be overseeing all aspects of food preparation, service, and clean-up. Your choice between professional catering and home-cooked meals hinges on the size of the event, your budget, your personal tastes, and your desired level of involvement in the food service process.
Designing a Menu That Works
When crafting a menu for your engagement party, take into account your budget, the party's theme, and your guests' dietary needs. A balanced menu begins with a variety of tasty appetisers, followed by a main course with diverse options to cater to different palates. Remember to include side dishes and desserts to round off the meal. You can display your food choices on elegant printed menus, chalkboard displays, or even digital screens. Above all, remember to enjoy the company of your loved ones as you mark this significant occasion.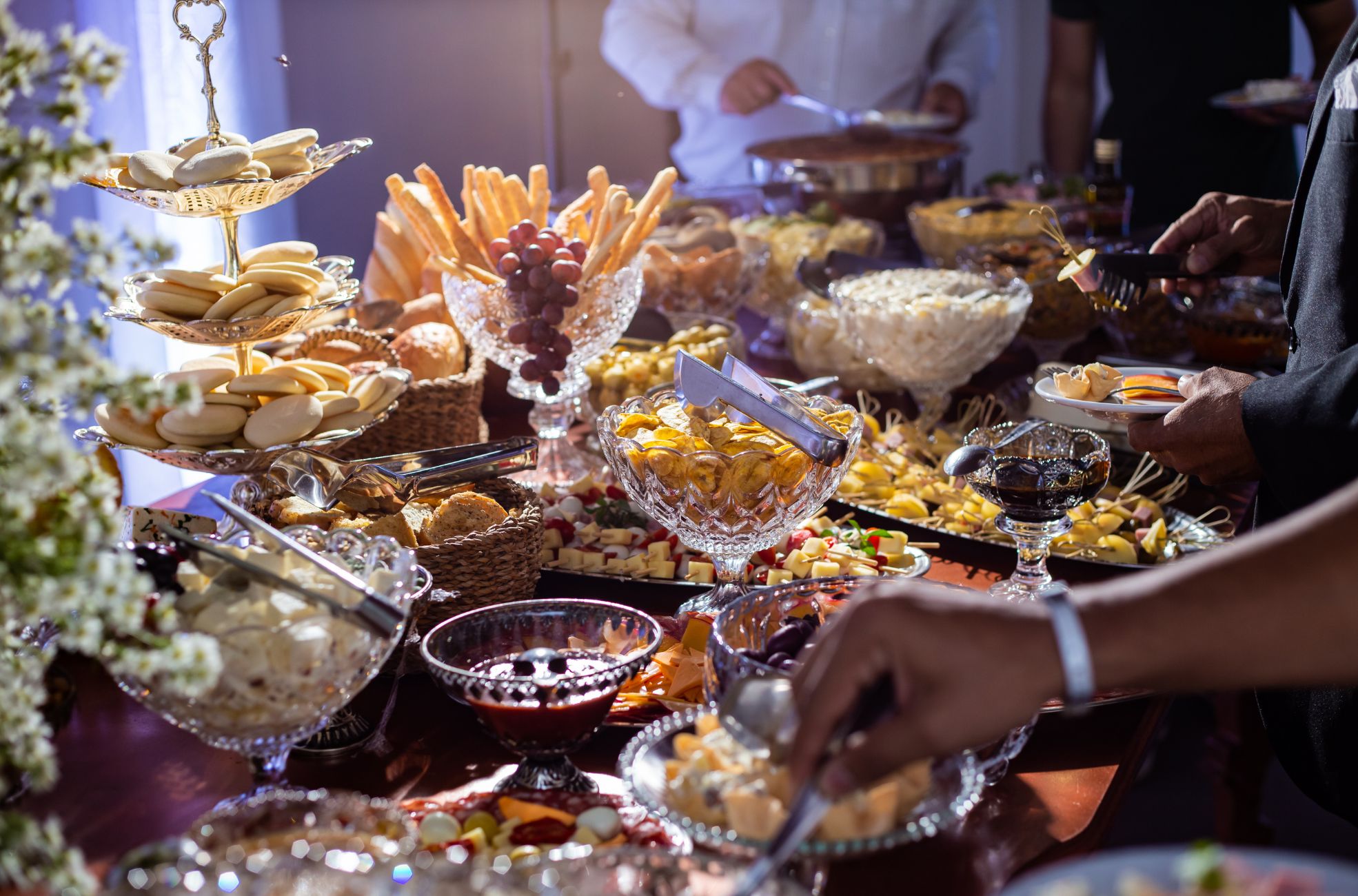 Dietary Restrictions Considerations
In planning your menu, it's crucial to take into account any dietary restrictions or allergies your guests may have. Ensure you include vegetarian, vegan, and gluten-free options to cater to a wide range of dietary needs. This consideration ensures that all your guests can partake in the meal and feel included in the festivities.
Drink Selections and Special Cocktails
A well-crafted cocktail should be visually enticing, taste delightful, and align with the theme and mood of the costume party of the event. There are numerous cocktail ideas to explore, from the timeless Retro Rum Punch and Raspberry and Pomegranate Rosé Summer Cocktail to the distinctive Lavender Gin Sour and the tropical Malibu Sunset Cocktail. You might also consider serving signature cocktails from local distilleries, such as the Grizzly Berry or the Going to the Sun cocktail from the Montana Distillery.
Pair cocktails with finger foods and snacks, such as a charcuterie board, cocktail nuts, or customised deviled eggs. Ensure you have non-alcoholic options for those who prefer not to drink. Enhance your bar with premium mixers and consider sourcing something local that pays homage to the couple's hometown. The engagement party is a tribute to the couple and their union, so let their personalities be reflected in the drink menu. Serve a welcome punch with a unique name or twist that narrates the couple's story. Drink dispensers facilitate easy self-service, and you can add a touch of creativity with customised ice cream moulds or special garnishes.
Entertainment Ideas for the Engagement Party
Hiring a Professional Entertainer
Securing the services of a professional entertainer can ensure engagement party guests a vibrant and energetic atmosphere. This could be a live band or a DJ, capable of offering a diverse musical repertoire to cater to all preferences. The local talent in Brisbane can ensure your celebration remains lively and engaging.
DIY Fun: Engagement Party Games
In addition to professional entertainment, incorporating DIY fun with themed engagement parties and games can add an interactive and unique dimension to your celebration. Games such as ring toss, bridal bingo, and themed trivia quizzes can be adapted to align with your engagement party theme and facilitate better interaction among guests.
When organising these games, consider the age range of your guests and their interests. Activities like scavenger hunts and photo booths can engage guests of all ages, while charades and trivia games may be more appealing to an adult audience. The venue's location and layout should also be considered. Outdoor venues are ideal for scavenger hunts or relay races, while indoor venues can accommodate games like charades or trivia.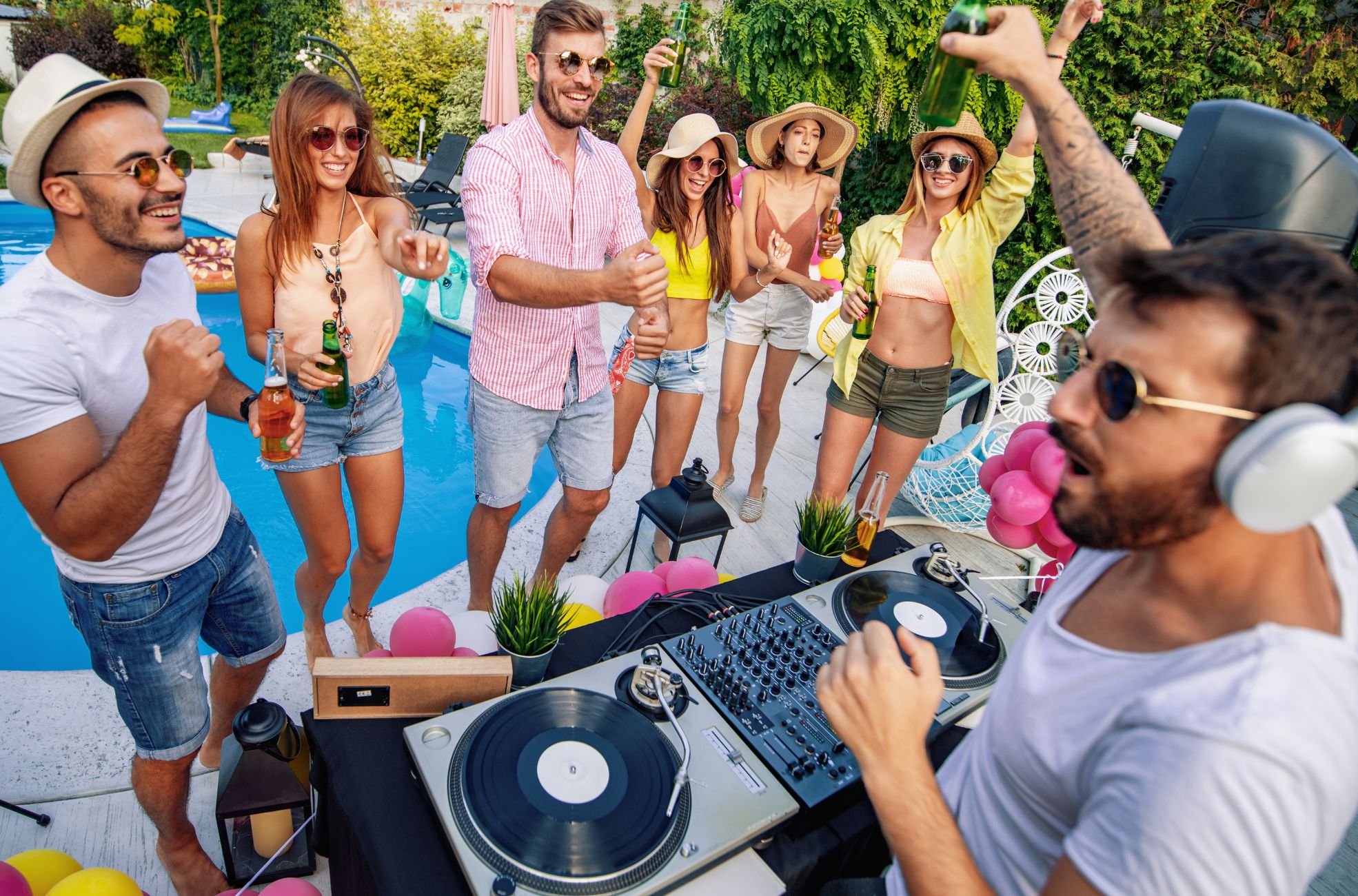 Music and Dance Floor Arrangements
Designating a dance floor at your engagement party can encourage guests to relax and enjoy themselves. This can be achieved by offering a diverse music selection and fostering an energetic atmosphere. Whether you opt for a rooftop bar with panoramic city views, a waterfront venue along the river, or a lush garden for an alfresco celebration, ensure ample space for everyone to dance.
Photo and Video Opportunities
Photo and video opportunities should be noticed. They provide a means for guests to capture and preserve special moments from the event. Engaging a professional photographer or installing a photo booth can offer guests enjoyable and memorable experiences.
Given Brisbane's subtropical climate and picturesque locations, a video shoot at your engagement party can be a wonderful idea. This short film can chronicle your love story and provide a cherished memento of your journey towards matrimony. The key to a successful backyard engagement party video shoot is to enjoy and avoid overcomplicating the process.
Unique and Personalised Touches
Special Features to Represent the Couple
Incorporating elements that symbolise your relationship can make your engagement party truly unique. For instance, if you're both film enthusiasts, consider a movie-themed party featuring a montage of your most cherished moments. If sports are your shared passion, a suite at a sporting event could provide a relaxed and enjoyable setting. For the adventurous, a scavenger hunt around Brisbane, guiding guests to places significant to your relationship, could be a great engagement party and a unique and interactive experience.
Outdoor lovers might consider a glamping party or a beach bonfire at one of Brisbane's stunning beaches. Alternatively, if you're gastronomes, a wine and cheese celebration or a food and wine tasting party at a local eatery or winery could provide a sophisticated and delectable way to commemorate your own summer engagement party.
Engagement Party Favours for Guests
Party favours are a thoughtful way to express gratitude to your guests. Depending on your party's theme, these could range from classic cinema snacks for a movie-themed party to bespoke headphones for a silent disco or even a miniature bottle of the wine sample if you invite guests to a wine-tasting party.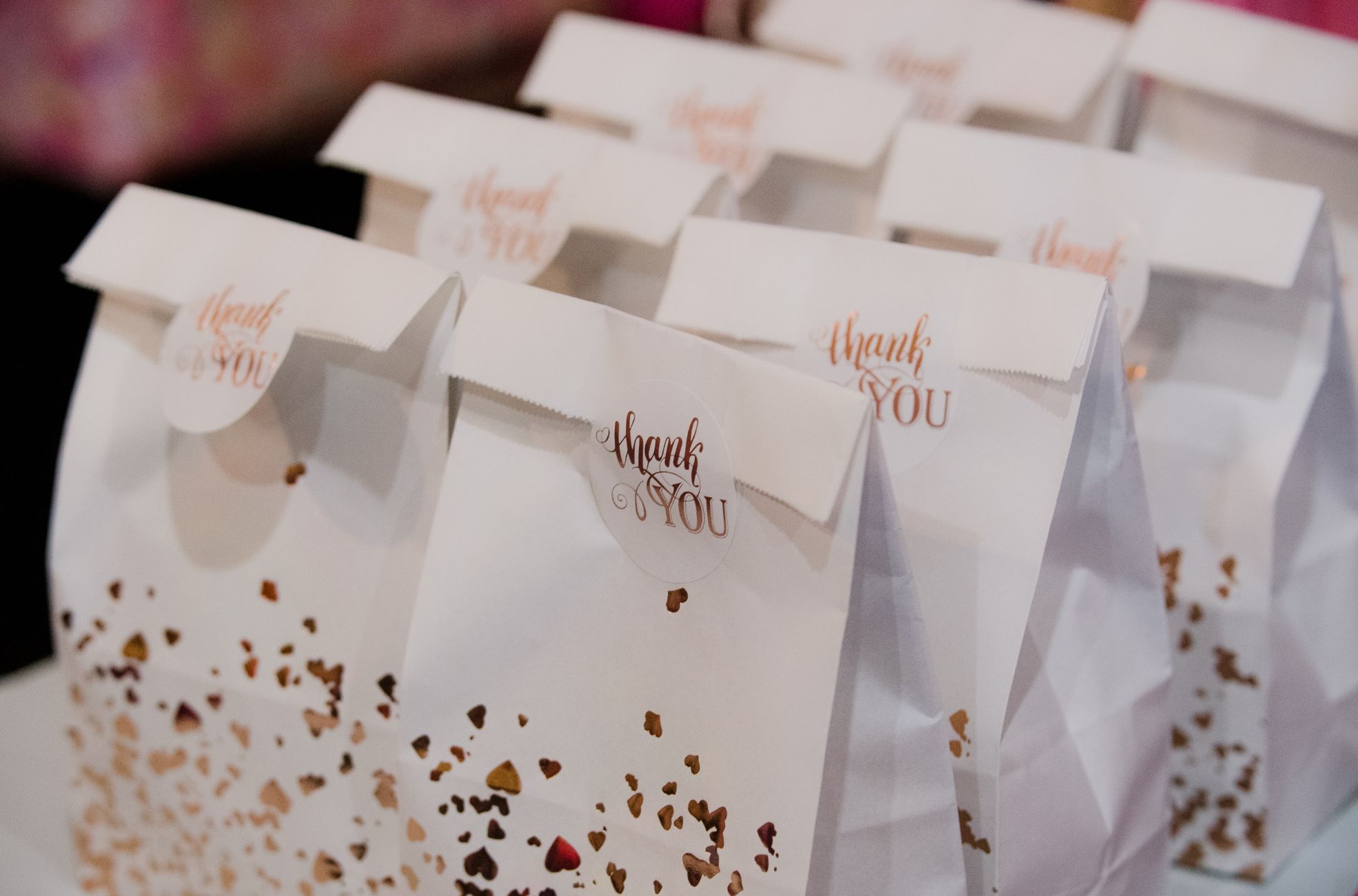 Personalised Invitations and Thank-You Notes
Invitations and thank-you notes offer another opportunity to infuse your engagement party with personal flair. Consider using calligraphy invitations for a literary-themed engagement party idea or custom playbills for a Broadway-inspired party. You'll find a variety of options online or at local stationery stores in Brisbane. Personalise the invitations with your own message and details about the party.
Remembering the Day: Keepsakes and Photos
Lastly, ensure you have a way to commemorate this special day. If you're hosting an art gallery opening party, you could invite friends to display your engagement photos.
Wrapping It Up
Your perfect engagement party idea is a special event that celebrates a new chapter in your life, and Brisbane's got a variety of stunning venues and unique opportunities to make it memorable. From the early stages of planning to the final touches, every detail reflects your unique story as a couple. By incorporating your personal preferences and integrating local culture and charm, you're crafting an event that honours your commitment and provides an unforgettable experience for your guests. Brisbane's waiting for you, ready to add its magic to your love story. Savour every moment of this journey, and let your engagement party be a joyous prelude to a beautiful life together.