Planning a family reunion event can feel like a juggling act of time management, organisation, and a dash of humour. But don't worry! This ultimate guide is here to help you navigate your way to a successful, memorable event. You'll learn how to budget effectively, decide on the guest list, choose the perfect date, and form a planning committee, all while saving yourself from unwanted stress.
You'll gain insights into selecting a suitable venue, planning engaging activities, crafting memorable invitations and wrapping up the event in a memorable way. Whether you're a seasoned pro or a first-time organiser, this meticulous guide is your one-stop solution to planning a family reunion that'll linger in the hearts of your loved ones for years to come. Let's create memories that last a lifetime together!
The Initial Steps in Planning a Family Reunion
Planning a family reunion will test your time management, organisational skills, and sense of humour. It's a significant event in a family's history that brings joy, connection, and the creation of lasting memories. But where do you start? Here are some initial steps you should consider.
Setting a Budget
Setting a reasonable budget is key. The average cost for a family reunion is between $25-$50 per person per day, covering the basics of food and lodging. However, remember that the reunion shouldn't cost more than anyone can afford.
Figure out how much everyone can spend well in advance, and stick to those limits. You could also consider a donation account for those who might not be able to afford the reunion is a good idea.
Ginita Wall (an advisor author for the GE Center for Financial Learning and the Women's Institute for Financial Education) says, "Often, people equate money with fun. Luckily, it's not a fair equation."
Determining the Guest List
Deciding who to invite to your next family reunion and your method of inviting is key to a successful family reunion. You should document the names, emails, phone numbers, and addresses of all the people attending so you have the relevant information to send out invitations.
Consider using a social media app such as Facebook, email or a text service to keep everyone updated about plans. It's also handy to have a way to send communication to everyone while at the event as well. Send out an invite in the post along with email and text communication. Your family can save the date and plan accordingly. Also, ask for an RSVP within an appropriate time frame (such as a fortnight or month before the event), so you know how many to plan for.
Choosing a Suitable Date
When setting the date for a family reunion, you'll want to consider the schedules of most family members to ensure maximum attendance. Edith Wagner, editor of Reunions Magazine, suggests planning reunions at least a year in advance. This gives everyone enough time to ask for time off from work/commitments and save the money necessary to attend. And it gives you time to choose a site and negotiate discounts and special amenities carefully.
Avoid planning family reunions around popular travel holidays and long weekends/public holidays. Or you can opt for a less-popular three-day weekend, such as King's Birthday or Labour Day, or plan your reunion in the midweek, school holidays or in sync with a relative's birthday.
Forming a Planning Committee
You can only do some of the planning. Seek out help from other members of the extended family to help plan the event with you. If there are too many moving parts, consider hiring an event manager to help manage to ensure the event runs smoothly without hurting the feelings of any family members. Every family has them: those gung-ho, ultra-organised type who loves to take charge and assist wherever necessary.
"Families are full of martyrs, so if you have them, you might as well use them," Wagner says. "Most attendees would love to chip in rather than be a passive guest at their own reunion," adds Craig Richards, former publisher of FamilyReunion.com.
This can be a fantastic way to delegate tasks amongst those people, anything from who is bringing picnic rugs to the park to who is cooking a special family favourite to share. Pass around a simple 'needs' checklist via email and have each family put their names next to an item they'll contribute. This way, everyone feels involved, and the workload is shared through your event management delegation.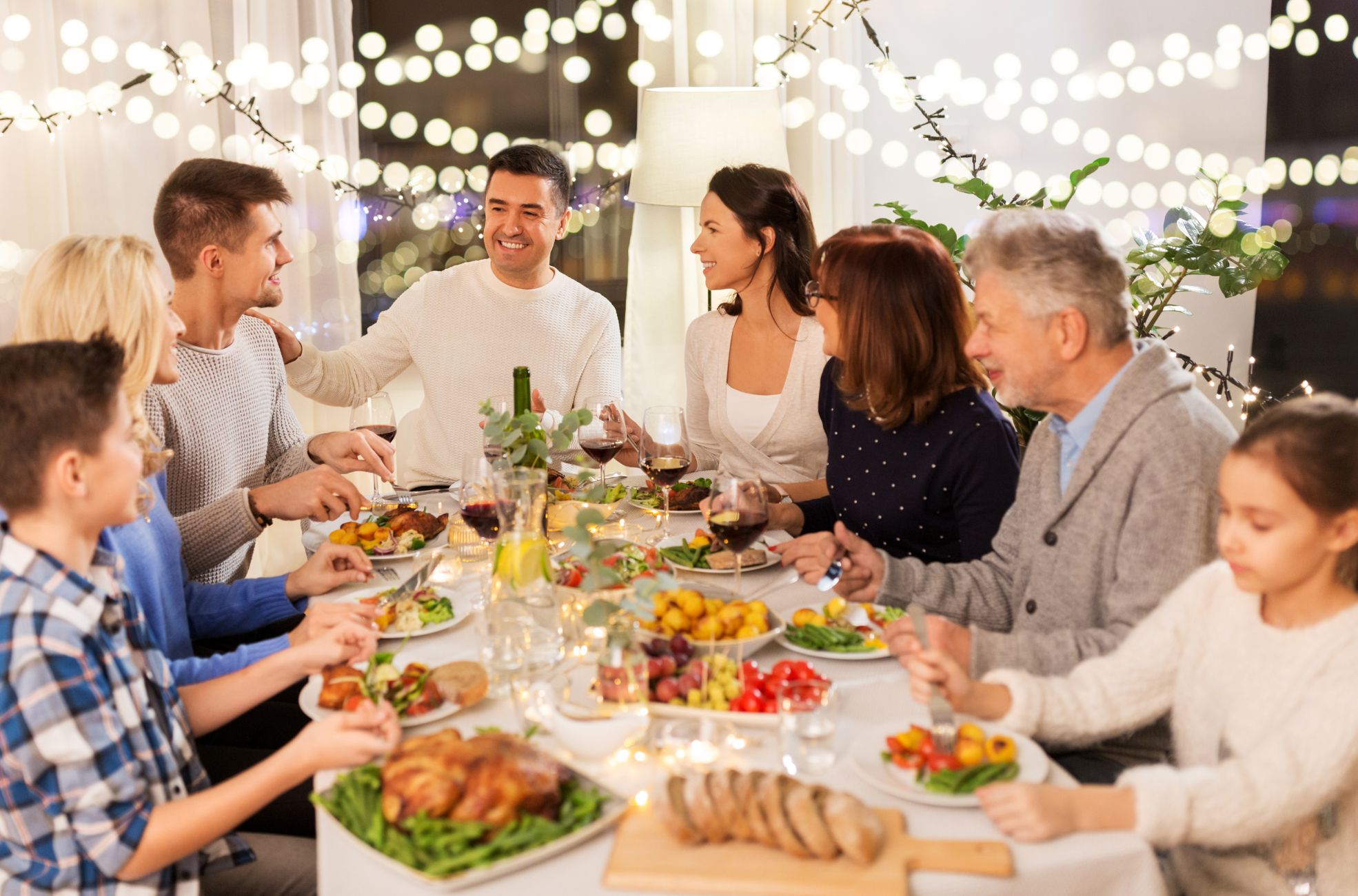 Picking the Perfect Family Reunion Venue
The venue is a crucial element in the planning process. It sets the ambience for the entire family gathering and can greatly influence the overall experience. Therefore, it's vital to consider several aspects when searching for the ideal location.
Venue Size and Capacity
The venue's dimensions are a vital consideration. It must be able to accommodate all attendees comfortably. Depending on the size of you and other family members, this could range from a snug hotel room to a spacious banquet hall or even an expansive outdoor park or public gardens. Also, ensure the venue is accessible to all family members, including those with disabilities.
Catering and Accommodation Options
Cuisine is a central part of any family reunion. Whether you're planning a BBQ, ordering take-out, or dining at a restaurant, you need to account for the food expenses. Some locations provide on-site catering, which can be a convenient option. However, if you're considering a potluck or a BBQ, ensure the venue has the necessary amenities to serve food yourself.
If some relatives are travelling from a distance, they'll require lodging. Some locations provide overnight stay options, which can be a great convenience. However, remember to consider each relative's financial situation and requirements during this process. It is also important to remember any disability or food requirements, to ensure everyone invited can attend and feels welcomed.
Location Accessibility
The venue's geographical position is another crucial factor. Choose a location that's easily accessible for all attendees. If you have relatives travelling from different cities or states, consider a venue near an airport or major highway. Also, take into account the attractions and activities available at each potential venue. This can add an extra dimension of entertainment and engagement to your reunion.
Cost Considerations
It would be best if you had a backup plan to account for food, transport, accommodation, venue hire, and entertainment expenses. Establish a per-person expenditure budget that is agreeable to everyone. This will assist you in selecting a venue that aligns with your financial constraints. If you're looking to economise, consider scheduling the reunion during the off-peak season to benefit from reduced rates and special offers.
Selecting the perfect family reunion venue involves finding a location that satisfies your family's requirements in terms of size, catering and accommodation options, location accessibility, and cost. By considering these factors, you're laying the groundwork for a memorable and enjoyable reunion for all.
Reunion Activities and Entertainment
The right blend of activities, board games, and entertainment can make your family reunion unforgettable. It's crucial to consider your family members' diverse age groups and interests, aiming for a balance of amusement, engagement, and memory creation.
Fun and Engaging Games for All Ages
Games can be an excellent method to initiate interaction and involve everyone. Classic family games are always popular but don't hesitate to introduce new ideas. Consider games that promote interaction and teamwork, such as a family trivia quiz or a scavenger hunt. Classics such as Cards Against Humanity (Family Edition) or Twister can be an inexpensive option.
A mini Olympics with simple, amusing challenges could be set up for the younger attendees. The goal is to promote happiness and connection, so choose inclusive and enjoyable games.
Memory-making Activities
In addition to games, consider activities that will create enduring memories. A photo booth with props can provide hours of amusement, resulting in a collection of funny and touching family photos. Crafting DIY memory books or creating a family tree display can engage everyone, particularly the older family members. You could also consider a polaroid camera, so everyone has take-home photos of the event to cherish the memories. These activities entertain and serve as a physical memento of the reunion.
Evening Entertainment Ideas
More relaxed entertainment options might be appropriate as the reunion progresses into the evening. A storytelling session around a bonfire can be a wonderful way to share family history reunion photos and anecdotes. Alternatively, a photo slideshow of past reunions or family events can be a nostalgic and emotional experience. Hiring some professional entertainment, such as a musical duo or band or something fun, such as a magician, if your budget permits, can add a unique element to the evening.
Ensuring Participation in Activities
While planning these activities, it's crucial to ensure everyone feels included. Communicate the schedule of activities well in advance and encourage everyone to participate. Emphasise the significance of these activities in the family traditions, promoting connection and creating memories. However, remember to offer flexible options and respect individual preferences. The ultimate aim is to ensure everyone enjoys the reunion.
Communication and Invitations
Effective communication is a cornerstone of reunion planning. It's about disseminating the necessary details and fostering a sense of anticipation and excitement for the reunion.
Crafting a Memorable Invitation
Invitations are the initial peek your relatives get of the whole family's impending reunion, so it's crucial to make them stand out. Traditional cards offer a personal touch and can be preserved as mementoes. On the other hand, digital methods are a cost-effective and eco-friendly alternative. For a truly distinctive touch, consider personalised video invites. These can be as straightforward or intricate as you prefer, and they'll spark conversations.
Deciding on RSVP Deadlines
RSVPs are vital for logistical purposes. They provide an estimate of the number of attendees, which can impact decisions about the venue, meals, and activities. When determining the RSVP deadline, factor in your relatives' schedules. You'll want to provide them ample time to respond while also reserving sufficient time to finalise the arrangements.
Using Social Media Groups for Updates and Reminders
Social media can be a handy tool for keeping everyone abreast of the reunion plans. You could establish a dedicated group where you post updates, reminders, and sneak peeks about upcoming events and what to anticipate. This keeps everyone in the loop and heightens excitement as the reunion nears.
Sending Out Detailed Directions and Maps
Whether your venue is a local park, a rented hall, a beach resort, or a family home, it's crucial to ensure everyone knows how to get there. Along with the invitation, dispatch detailed directions and maps. If there are relatives who need to become more familiar with the locale, consider including information about nearby accommodation and transport options. This is particularly crucial if you have elderly relatives or those with special needs.
Every family reunion fun is unique, so adapt your communication methods to suit your family's needs and preferences. Whether you're a novice or a seasoned reunion planner, transparent and effective communication can streamline the process and make it even more enjoyable for the attendees.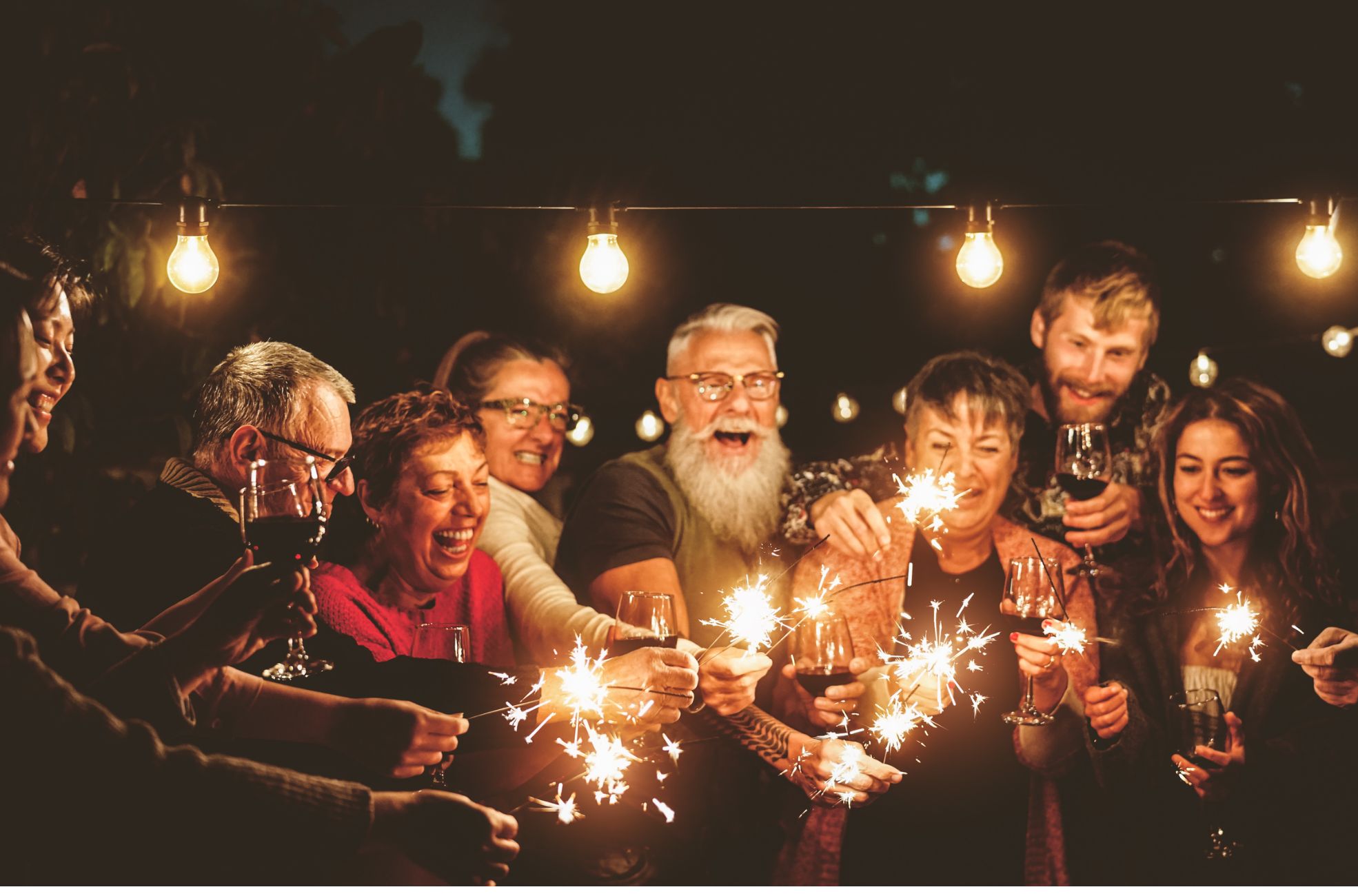 Wrapping Up the Family Reunion
As the gathering concludes, several tasks must be addressed to ensure a smooth and successful wrap-up.
Showing Appreciation for Attendance
Expressing gratitude to the attendees is crucial. This acknowledges their contribution and leaves a lasting impression, which could encourage their participation in future reunions. You can convey your thanks through various channels, such as a group photo, personalised notes, emails, or text messages. Highlight the memorable moments of the event and conclude on a positive note.
Memory Sharing: Photos and Social Media
Preserving and sharing memories is an integral part of any family reunion. Photographs from the event can serve multiple purposes, from acknowledging the contributions of specific individuals to creating a visual archive for future reference. Consider establishing a shared photo album or utilising social media to disseminate these memories and sustain the enthusiasm post-reunion.
Getting Feedback for the Next Reunion
Gathering feedback from the attendees is crucial for improving future reunions. Consider devising a comprehensive survey with distinct sections for adults and children to cater to their specific interests and preferences. This feedback will be instrumental in enhancing the quality of subsequent reunions.
Handling Post-Reunion Tasks
Post-reunion tasks may encompass sending out thank you messages, disseminating photos, collating feedback, recruiting volunteers, and initiating the planning for the next reunion. Utilising event management software like Event Espresso can facilitate these tasks, enhancing efficiency. Bear in mind that every family is distinct, so offer adaptable suggestions that can be tailored to each unique family.
Bringing It All Together
At its core, planning a family reunion isn't just about organising a get-together. It's about crafting a shared experience that strengthens family bonds, sparks joy, and leaves everyone with a treasure chest of unforgettable memories. The journey to a successful reunion is lined with careful organisation, clear communication, and a sprinkle of creativity.
By adapting these strategies to fit your family's unique needs and preferences, you're well on your way to hosting a reunion that you'll cherish. Remember, the most crucial part of a family reunion is a family gathering. Enjoy your planning!