Fundraising events are invaluable tools for bringing communities together in support of meaningful causes. Whether you're a seasoned veteran or a novice in the charity event arena, it's imperative to continuously explore new and exciting ideas to captivate your audience and raise crucial funds to drive your mission forward.
In this comprehensive guide, we'll unlock the secrets behind planning a successful charity fundraiser, share innovative fundraising ideas that foster a sense of community spirit, and dive into cutting-edge digital technologies to amplify your charitable efforts.
Get ready to unlock generosity in new and inspiring ways as we look at the top innovative charity fundraising ideas.
What is a Charity Fundraiser?
A charity fundraiser is an event or campaign organised with the purpose of raising money for a specific cause or organization. These events are essential in helping charities continue their work and achieve their goals. Planning a successful charity fundraiser can be a complex and time-consuming process, but with the right approach, the results can be incredibly rewarding.
Planning a Successful Charity Fundraiser
To ensure the success of any charity fundraiser, it's important to have a solid plan in place. This involves setting clear goals, creating a budget, selecting the right type of event, promoting the event effectively, and engaging with donors and supporters. Each of these elements plays a crucial role in determining the overall success of the fundraiser and the amount of money raised for the cause.
Having a well-defined goal is the foundation of any successful fundraiser. This goal should be specific, measurable, achievable, realistic, and timely (SMART). By having a clear goal in mind, you'll be able to create a budget that outlines the costs associated with organising the event and the expected revenue from ticket sales, donations, and other income sources.
Selecting the right type of event for your charity fundraiser is another essential factor. The event should be tailored to fit the interests and preferences of your target audience while also being aligned with the cause you're supporting. Some popular fundraising event ideas include charity auctions, community potlucks, and peer-to-peer fundraising campaigns.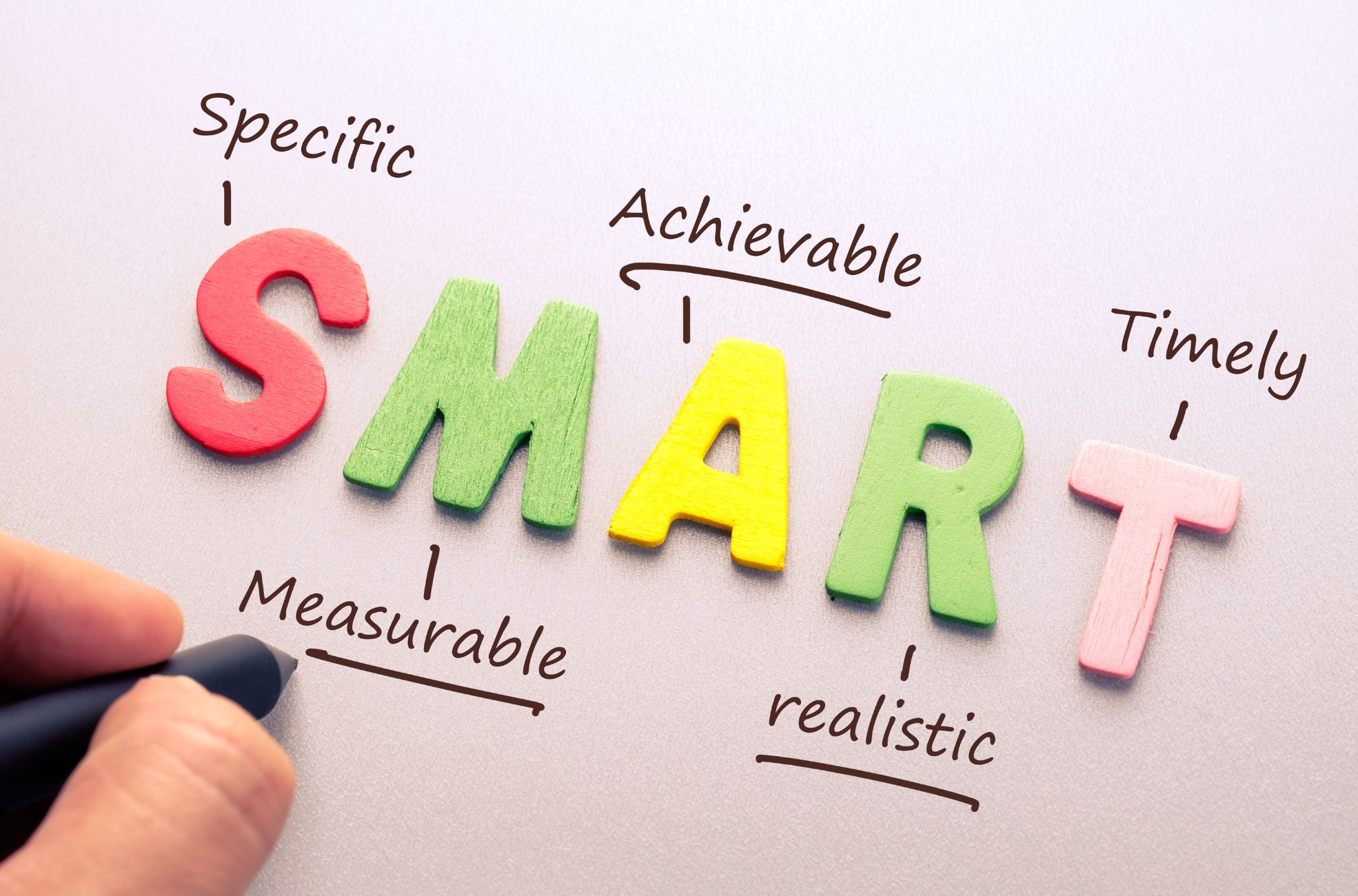 Fostering Community Spirit through Fundraising Events
One of the most important aspects of a successful charity fundraiser is the ability to foster a sense of community spirit. This can be achieved by organising events that bring people together, promote bonding, and create lasting memories. A few examples of events that foster community spirit are:
Community potlucks: These events encourage people to contribute their best dishes and gather to share a meal, creating an atmosphere of unity and bonding over a shared cause and good food.
Charity auctions: Whether live or silent, charity auctions can be highly profitable fundraising events that excite donors to contribute to the cause while having fun bidding on unique items and experiences.
Peer-to-peer fundraising: This type of fundraising encourages donors to reach out to their friends and family, helping to engage a larger community in the fundraising efforts and creating a sense of shared responsibility for the cause.
Other fundraising event ideas that can foster community spirit include annual events like 5K walk/runs, one-of-a-kind events related to the cause, and school-wide events such as talent shows and lock-ins.
There are also fundraising events tailored specifically for groups like college and university alumni– think alumni happy hours, casino nights, or even speed dating events.
In today's digital age, online fundraising events are becoming increasingly popular and can be an excellent way to foster community spirit. Examples include virtual races, online auctions, and even the creative "jail and bail" concept.
These events can help amplify the impact of the fundraiser by engaging a broader audience and providing additional ways for people to contribute to the cause. By carefully planning your charity fundraiser and focusing on fostering community spirit, you can create a memorable event that not only raises vital funds for your chosen cause but also strengthens the bonds within your community.
Fresh and Engaging Charity Fundraiser Ideas
To keep your charity fundraiser exciting and appealing, consider incorporating some unique seasonal concepts or ideas tailored for specific groups. Our extensive expertise in the event planning and entertainment industry has led us to the following suggestions.
Seasonal Fundraising Concepts for Corporate Galas and Events
Incorporating seasonal themes can help your corporate fundraiser feel timely and engaging. Explore these sophisticated ideas tailored to each season that are perfect for corporate gatherings and gala nights:
Winter Fundraising Ideas
During the chilly months, host an elegant winter wonderland-themed gala, complete with ice sculptures and luxurious decor. This captivating atmosphere will provide a memorable backdrop for attendees as they support your cause.
Spring Fundraising Ideas
As temperatures rise, consider organising a sophisticated garden party or outdoor cocktail reception. As the flowers begin to bloom, these events offer a refreshing way to celebrate the season while raising funds and awareness for your organization.
Summer Fundraising Ideas
Embrace the warm weather by hosting events such as a charity golf tournament, yacht dinner party, or executive retreat. These exclusive gatherings can bring together influential individuals in a relaxed setting while supporting your cause.
Autumn Fundraising Ideas
Mark the arrival of autumn with a chic harvest dinner party, wine tasting event, or art gallery soiree. These classy events will not only appeal to your corporate audience but also generate much-needed funds for your organization.
By adapting your fundraising concepts to suit the changing seasons and considering the preferences of your audience, you can create unforgettable events that successfully raise money for your chosen cause.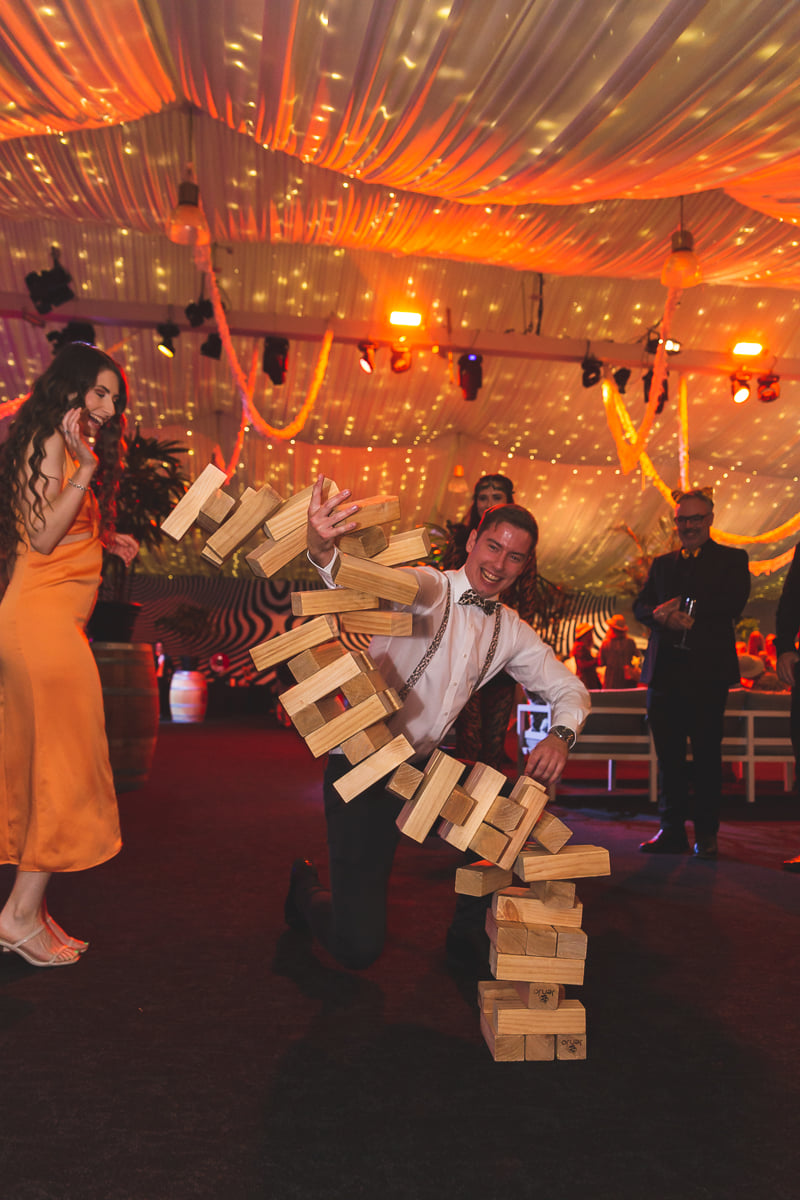 Tailored Charity Fundraiser Ideas for Specific Groups
Different groups have varying needs and interests, so having a range of fundraising ideas customized for each demographic is essential.
Fundraising Ideas for Corporate Environments
Workplace fundraisers play a vital role in fostering team spirit and promoting social responsibility within the corporate world, all while supporting a meaningful cause. Consider these elevated and engaging ideas for your next corporate fundraising event:
Themed networking events: Host an upscale themed networking event, where colleagues, industry professionals, and potential partners can connect and collaborate to support your chosen charity. Themes could include events inspired by popular culture or other creative concepts that resonate with your audience.
Executive mentorship programs: Offer exclusive mentorship opportunities with senior executives and monetize those experiences by auctioning them for your cause. Recipients will benefit from one-on-one mentorship sessions, signaling shared corporate values and a commitment to professional development.
Recognition dinners or awards ceremonies: Celebrate employees' achievements and milestones with an elegant recognition dinner or awards ceremony, using proceeds from ticket sales or sponsorships to support your chosen charity. Recognizing accomplishments while raising funds for a good cause helps solidify a positive corporate culture.
Charity team building activities: Organise team-building events focused on giving back, such as volunteering for a community project or participating in charity team races. This approach promotes teamwork, strengthens relationships, and instills a sense of accomplishment and purpose within the organization.
Charity Fundraiser Ideas for Schools and Colleges
Unique concepts for educational institutions include trivia tournaments, "I won't come down until…" challenges, and themed talent shows. These events help create a sense of community within the school or college while supporting a meaningful cause.
Charity Fundraiser Ideas for Children
When engaging with kids, it's essential to keep events entertaining and fun. Consider hiring roving entertainment like magicians or comedic acts to keep your attendees involved. Additionally community potlucks, themed yard sales, or haunted houses are a great way to teach children the importance of giving back while providing an enjoyable experience for all.
Charity Fundraiser Ideas for Sports Teams
To raise funds for sports teams, consider organising a travel raffle, golf tournament, or team-based walk/run. These events unite the team, support their endeavors, and promote healthy lifestyles.
By consistently introducing fresh and engaging ideas, you can ensure your fundraiser remains a memorable experience for everyone involved while successfully raising funds for your cause. So let your creativity shine for your next event!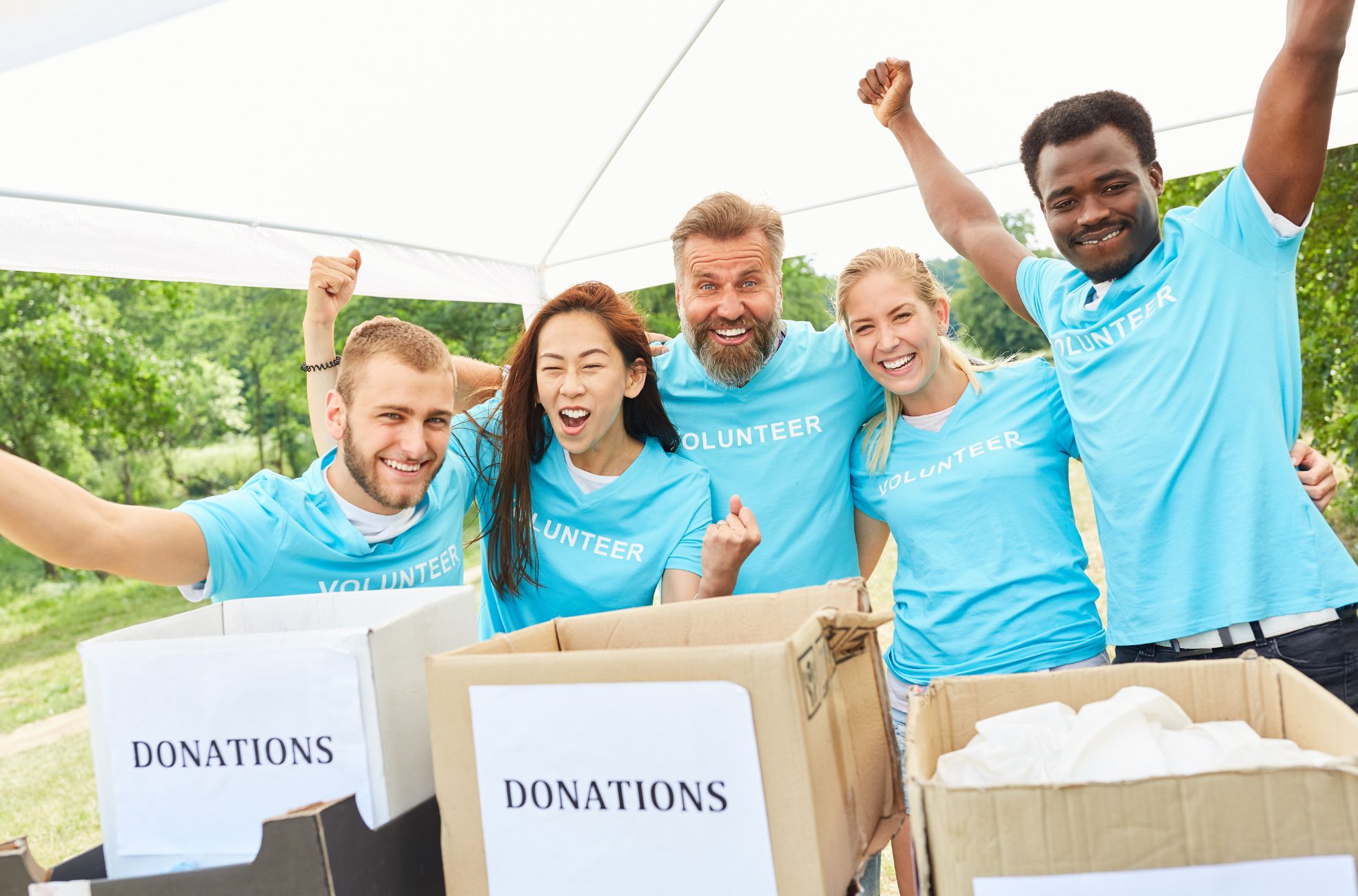 Utilising Technology for Successful Charity Fundraisers
In today's digital landscape, leveraging technology for charitable fundraisers is more important than ever. By using various platforms and digital tools, your charity event can expand its reach and make a significant impact. Explore some popular methods to incorporate technology into your fundraising efforts.
Innovative Virtual Charity Fundraiser Ideas
With the world becoming increasingly interconnected, virtual fundraising offers a unique opportunity to engage with a global audience. With virtual events, you can expand your reach and encourage supporters from all over the world to participate in your cause.
Consider these virtual fundraising ideas:
Online auctions: Set up an online auction platform where supporters can bid on items and experiences from their own homes. A virtual auction can attract a wider audience and potentially raise more funds.
Livestream events: Host a livestream event on platforms like Facebook Live or YouTube, allowing supporters to watch and interact with your content in real-time. This can be a great way to showcase your cause, provide updates, and encourage donations.
Virtual races: Participants can register to walk, run, or cycle a specific distance and track their progress online. This interactive approach can engage people while promoting awareness and raising funds for your cause.
Instagram Fundraising Techniques
Instagram can be a powerful platform for raising awareness and funds, as it offers an engaging visual medium to connect with supporters. Utilize these strategies to make the most of Instagram for your charity event:
Hashtag campaigns: Create a unique and memorable hashtag for your event and encourage followers to use it when posting about your cause. This can foster a sense of community and make it easier for people to discover your event.
Instagram Stories: Use Instagram Stories to share real-time updates, behind-the-scenes content, and countdowns to your event. The "swipe up" feature can link directly to your donation page or event website.
Influencer collaborations: Partner with influencers who support your cause and have them promote your event on their platforms. This can help you reach new audiences and amplify your fundraising efforts.
Streamlining Your Charity Event with Automation
Automation can play a key role in making your charity event more efficient and successful. By incorporating automation into your event planning, you can save time, reduce errors, and optimize your processes.
Consider these automation methods:
Donation platforms: Use a donation platform that automates the collection and processing of donations, providing supporters with a simple and secure online giving experience.
Email marketing: Streamline your email marketing efforts by using a platform that can schedule, track, and analyze your campaigns. This can help you stay connected with supporters and keep them informed about your event and cause.
Social media scheduling: Save time by automating your social media posts with tools like Hootsuite or Buffer. These platforms allow you to plan your posts in advance and track engagement, enabling you to focus on other aspects of your charity event.
By leveraging technology in your charity event planning, you can create a more engaging, efficient, and successful fundraiser.
Incorporating innovative virtual fundraising ideas, optimizing your social media presence, and automating your processes can enhance the overall experience for your supporters and maximize your fundraising potential.
Boost Your Fundraising Potential with Strong Sponsorships and Effective Partnerships
When you want to enhance the fundraising capabilities of your charity event, establishing strong partnerships and sponsorships is crucial.
Securing Charitable Event Sponsors
Obtaining sponsors for your fundraising event can increase the funds raised and enhance your event's reputation. Begin by defining your fundraising event goals, such as a financial target or a desired number of attendees.
Armed with your event goals, research potential sponsors who align with your cause and have a history of charitable giving. When approaching them, present a compelling case for their support, outlining the benefits they'll receive, such as brand exposure, networking opportunities, or exclusive event access. Be prepared to adapt your proposal to meet the sponsor's specific needs and preferences.
Remember that sponsorships aren't limited to financial contributions. In-kind sponsorships, like donations of goods or services, can also significantly impact your fundraising event's success. Consider contacting local businesses or suppliers who might contribute valuable resources for your event, such as catering services, entertainment, or an upscale venue.
Effectively Marketing Your Charity Event
A well-designed marketing strategy is essential for your fundraising event's success. With a clear understanding of your donor demographic and fundraising goals, develop a multichannel marketing plan targeting the appropriate donor bases and channels. Utilize a combination of online and offline tactics, such as email, social media, direct mail, public relations, and community engagement.
When creating marketing content for your event, ensure your messaging resonates with your target audience. Highlight the impact their support will have on your cause and showcase what makes your event unique. This approach can generate excitement and encourage potential attendees to purchase tickets and share the news.
To streamline the ticket sales process, consider offering various ticket packages, like early bird discounts, VIP options, or group deals. Use online ticket sales platforms to simplify the purchasing experience while also providing a centralized location for attendee information management.
As your fundraising event draws near, maintain momentum by consistently updating your supporters on event progress. Sharing behind-the-scenes content and featuring exciting event highlights will not only keep them engaged but also encourage additional ticket sales and donations from those unable to attend.
By skillfully planning and executing sponsorships, partnerships, and marketing for your charity event, you'll be on track to maximize your fundraising potential and make a significant difference for your cause.
Evaluating Fundraiser Success
Once the fundraiser is complete, analyze key metrics such as total funds raised, number of donors, and community engagement. Use this data to refine and improve your future fundraising strategies. Share the results with your supporters to demonstrate the impact of their generosity.
Wrapping Up Our Top Charity Fundraiser Ideas
As we've explored in this guide, the possibilities for innovative and engaging charity fundraisers are seemingly limitless. By implementing fresh ideas, tapping into the power of community spirit, and harnessing technology, you can create memorable events that make a significant impact on you to charity event success lie in careful planning, execution, and adaptability, ensuring that your fundraising efforts continually evolve to meet the needs and preferences of your supporters.
As you embark on your journey to plan an unforgettable charity fundraiser, remember that creativity, collaboration, and commitment to your cause will drive your mission forward and inspire generosity within your community. With the foundations set and the roadmap outlined in this guide, your organization's fundraising future looks bright, impactful, and full of exciting potentials. So go ahead, embrace innovation, and unleash the power of giving as you chart a course for charitable success and beyond.