Getting people excited about an event is one thing; turning that enthusiasm into ticket sales is another. As an event organiser, mastering the art of ticket sales is arguably your biggest challenge. It can feel overwhelming, from knowing your audience and pricing your tickets strategically to learning digital strategies. These can include social media marketing, SEO and email promotion. So, if you're wondering how to sell tickets to an event, read on!
We're here to give you insight into the complex event ticketing landscape and how to navigate it successfully. Read on to uncover effective strategies that will help increase ticket sales and ensure a seamless buying experience for your attendees, pushing you a step closer to sold-out events.
The Basics of Event Ticketing
What is Event Ticketing?
Event ticketing is a critical part of event management, significantly influencing the success of any event. It's all about the sale of admission tickets, which can be challenging for you as an event organiser. The challenges you'll often face when selling tickets online will come from reaching your target audience and generating enough demand.
Key Factors to Consider in Event Ticketing
When you're planning for event ticketing, it's crucial to know your audience. This means understanding the audience's preferences, demographics, and interests. With this in mind, you can tailor your marketing and ticket sales strategies, creating targeted campaigns that resonate with potential attendees.
Another key factor to consider is which ticketing platform you choose to sell tickets online. Online ticketing platforms have become increasingly popular due to their ability to simplify the purchasing process for potential attendees. Platforms like Eventbrite and Ticketmaster offer features such as easy ticket selection, secure payment options, and instant confirmation, providing a user-friendly experience for you and your attendees.
But it's not just about choosing a top ticket price platform; it's also about ensuring a seamless buying experience. This means having a simple and secure checkout process, mobile optimisation, and easy navigation on the ticketing platform. These factors can enhance the buying experience and increase conversion rates.
Importance of Pricing Strategy
Your pricing strategy is significant in event ticketing. Various strategies can affect ticket sales and overall attendance. For instance, early-bird discounts incentivise early ticket purchases, while group discounts encourage attendees to bring friends or colleagues. Tiered pricing allows for different ticket purchase options at staggered price points, catering to a wider range of budgets.
However, it's important to note that ticket pricing, resale activity, and fees to pay for events can vary. The tickets to popular events sold on the primary market are sometimes sold cheaper than the market price, usually because performers want to make tickets affordable and maintain fans' goodwill. On the other hand, tickets are often sold on through a secondary market at prices above face value.
Legal and Regulatory Factors in Event Ticketing
Legal and regulatory factors also play a crucial role in event ticketing. For instance, some ticket websites need to clearly display fees or disclose them only after users enter payment information. This practice can lead to consumer protection issues, such as difficulty buying event tickets at face value and some market participants' fees and marketing practices.
Moreover, professional resellers (also known as brokers), have an advantage over consumers in buying tickets as soon as they're made available. Brokers can use a plethora of staff and software ("bots") to rapidly buy many tickets, resulting in many consumers only being able to buy tickets on the resale market at the cost of a substantial markup.
To address these concerns, some market-based approaches are being used or explored. These approaches include technological tools and ticket-buyer verification to help the industry better combat "bots".
In addition, a major search engine recently required enhanced disclosures from ticket resellers using its advertising platform. The disclosures are intended to protect consumers from scams and prevent potential confusion about who is selling the tickets.
When you're choosing a registration/ticketing platform for free events, it's also important to ensure the platform has a legally compliant privacy policy. Furthermore, when you choose the location for your event, carefully read and negotiate the contract, paying special attention to any restrictions on your activities at the venue and noting the available options in case you need to cancel or reschedule your event.
Finally, ensure the venue has adequate insurance and note any limitations on the venue's liability. Attendees should also sign waivers to protect you if an accident happens at your event.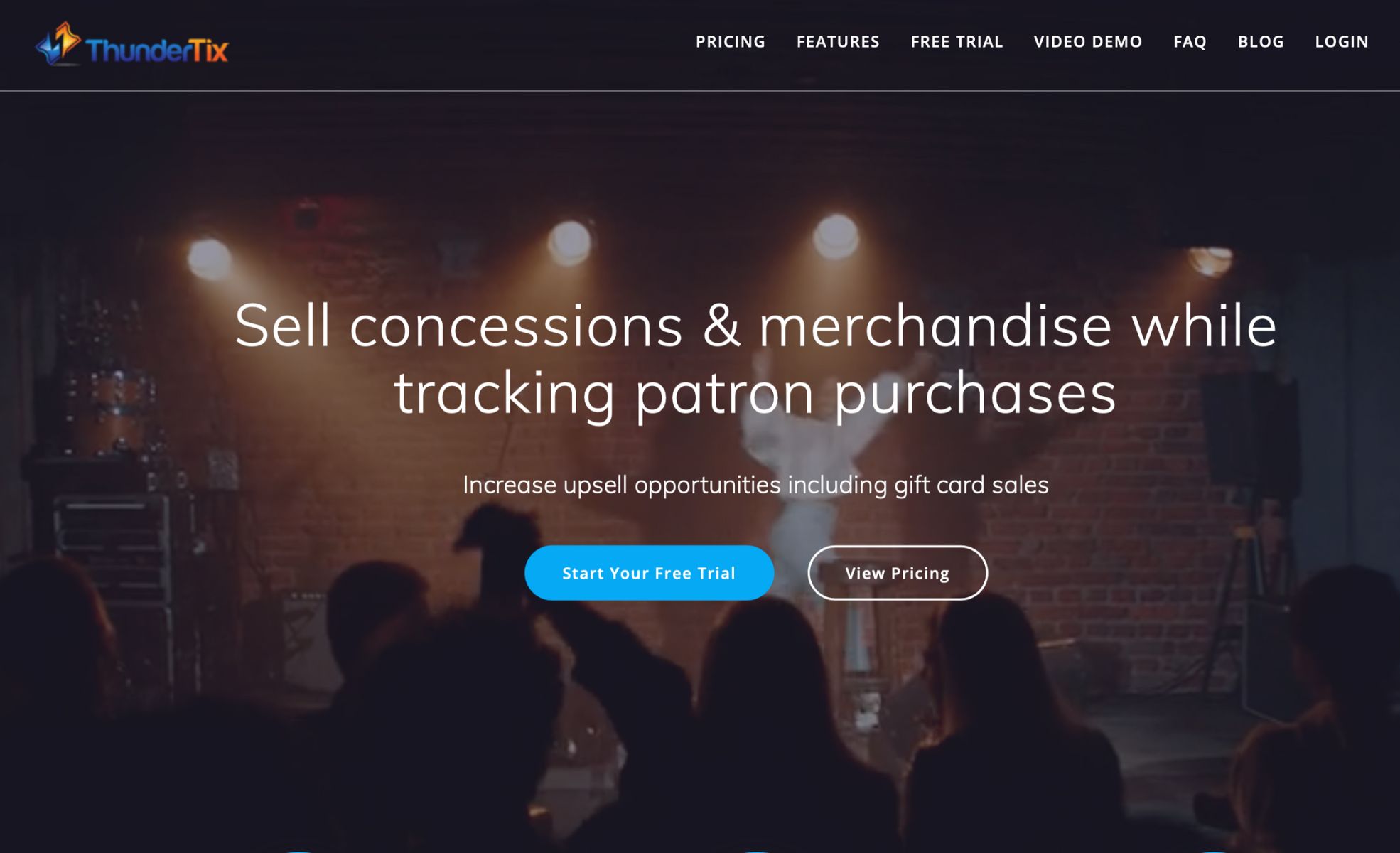 Setting Up an Online Ticket Sales Platform
Event organisers frequently stumble across the same hurdle: the high costs associated with ticket sales. However, free online ticketing platforms with minimal fees can streamline ticket selling, ensuring a seamless experience for the event team and attendees.
Choosing the Right Platform for Ticket Sales
Understanding the audience is instrumental in shaping marketing and ticket sales strategies. This understanding negates the most effective pricing strategies to attract and retain attendees. Online ticketing platforms offer a convenient and secure alternative to traditional ticket sales or manual registration processes. Some of these platforms include:
Eventix
Tix
RegFox
Ticket Tailor
Showpass
TicketSource
Accelevents
How to Set Up a Ticketing Page
Establishing a paid ticketing page on these platforms is typically uncomplicated. They offer features such as customisable ticketing pages, mobile ticketing, real-time data summaries, and integration with social media and CRM platforms. These features have proven invaluable in enhancing ticket sales.
Important Features of an Online Ticket Sales Platform
A key feature of an online ticket sales platform is the provision of a seamless buying experience. A straightforward and secure checkout process, coupled with mobile optimisation and easy navigation, can significantly improve the overall buying experience for attendees. This hassle-free purchasing experience has positively impacted ticket sales and customer satisfaction at events.
Creating an Attractive and User-friendly Ticketing Page
Designing an appealing and user-friendly ticketing and event page is also vital. Effective promotion and marketing generate anticipation and demand, leading to increased ticket sales. Social media marketing, email campaigns, and collaborations with local businesses or influencers have effectively promoted events and generated interest.
Furthermore, analysing sales data has provided valuable insights into buyer behaviour, enabling me to refine marketing and sales strategies. Understanding which marketing channels are most effective, which ticket types are most popular, and other key metrics allows data-driven decisions to enhance ticket sales.
Lastly, maintaining engagement with attendees before, during, and after the event is crucial for repeat attendance and positive word-of-mouth. Personalised communication, exclusive offers, and post-event follow-ups have fostered a sense of loyalty and encouraged attendees to promote events.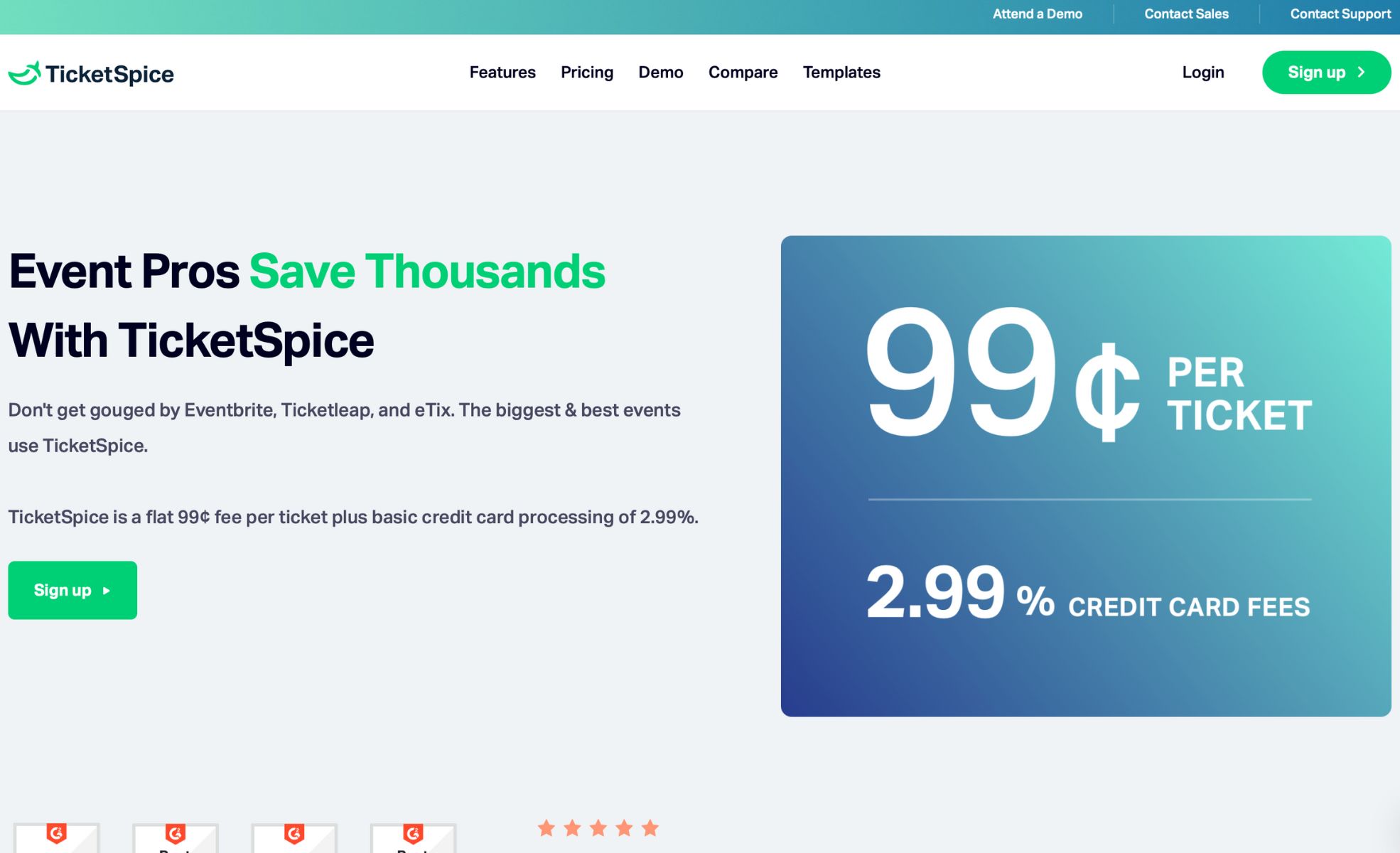 Successful Marketing Strategies for Ticket Sales
Ticket sales are more than just a revenue stream for an event; they're a testament to your audience comprehension. As an event organiser, it's about more than just making a sale or to start selling tickets. It's about understanding your audience, customising your strategies to their tastes, and ensuring a smooth purchasing journey.
Utilising Social Media for Ticket Sales
In the era of technology, social media has emerged as a potent instrument for event promotion and ticket sales. It's about sharing updates and sparking excitement, building anticipation, and stimulating demand. When you comprehend your audience's interests and tastes, you can devise targeted campaigns that connect with them, leading to a surge in ticket sales. Remember, the secret to triumphant social media marketing is interaction. Engage with your audience, address their inquiries, and foster a sense of community around your event.
Effective Email Marketing for Event Promotion
Email marketing is another potent strategy for promoting your event and selling tickets online. It allows you to connect with your audience directly, supplying them with all the necessary details about the event and enticing them to buy tickets. To enhance the effectiveness of your email campaigns, segment your audience based on their tastes and interests and customise your messages accordingly. Also, consider offering incentives such as early bird discounts or group discounts to stimulate ticket purchases.
Importance of SEO in Ticket Sales
Search Engine Optimisation (SEO) should be addressed in ticket sales strategies. Still, it plays a pivotal role in enhancing your site visibility and attracting potential attendees. By optimising your event website or ticket sales page for relevant keywords, you can boost its ranking through SEO (Search Engine Optimisation results pages), making your event more visible for potential attendees to discover. Don't forget, the higher your website ranks, the more visibility it gains and the more likely it is to attract potential attendees.
Collaborations and Partnerships for Enhanced Visibility
Collaborations and partnerships can also augment the visibility of your event and boost ticket sales. Consider partnering with local businesses or influencers who can help promote your event to their audience. This not only expands your reach but also adds credibility to your event. Additionally, these partnerships can offer added value to your attendees, such as exclusive discounts or special offers, further stimulating ticket purchases.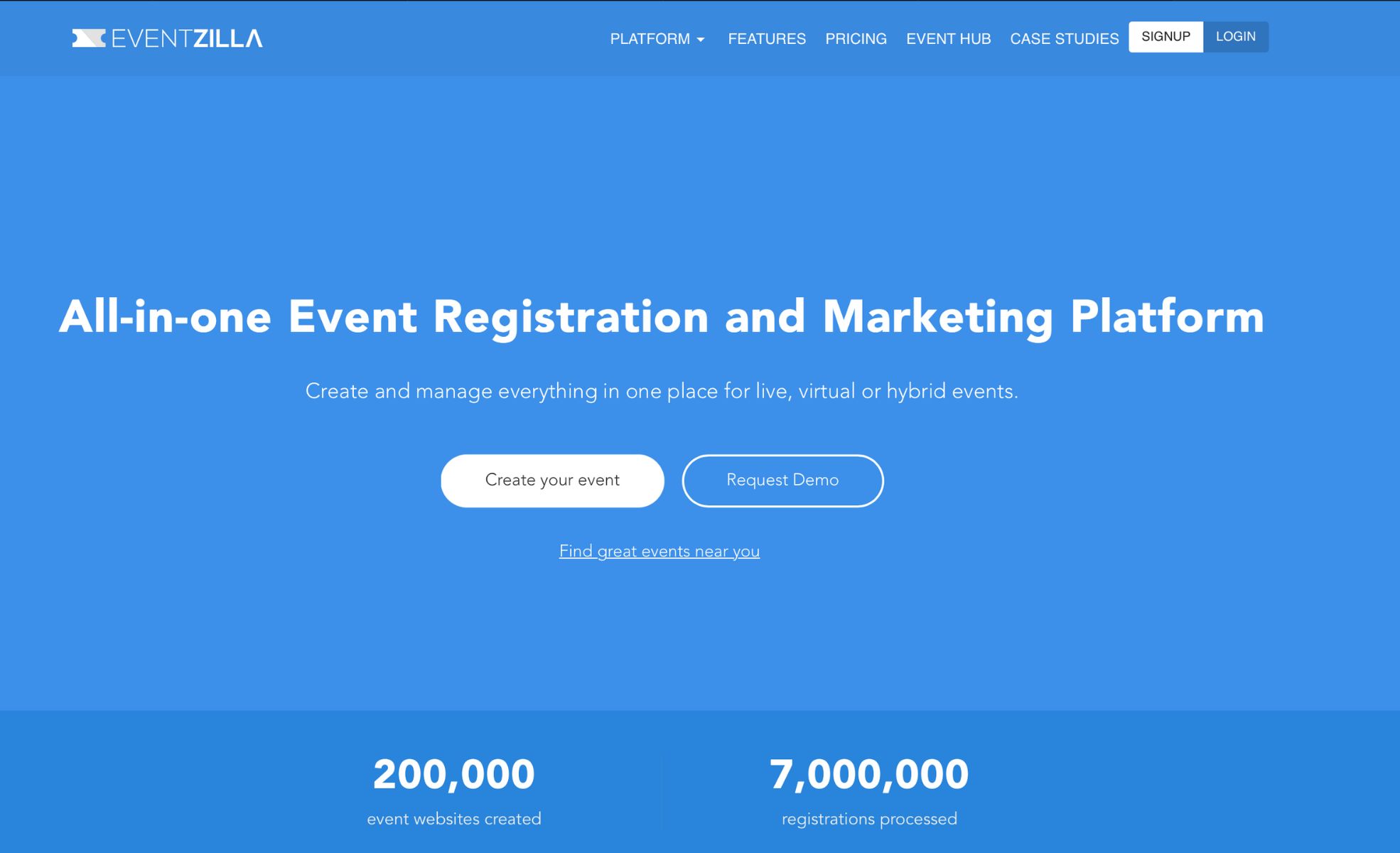 Managing Sales and Attendance
Keeping Track of Ticket Sales
Monitoring ticket sales regularly allows you to identify trends and issues early on. Set up a system to show event tickets online and track sales daily or weekly. Analyse data to see if certain events or promotions drive more sales. Watch out for competing events that may reduce demand. Adjust prices and target marketing if needed. Use analytics to optimise future event planning.
Implementing a Check-In System
A streamlined check-in system improves the attendee experience. Invest in a robust online platform or app allowing mobile ticket scanning. Send reminders and check-in instructions to ticket holders. Set up self-check-in kiosks at the venue for a smooth, contactless process. Have staff on hand to assist and verify attendees. Use data from the system to understand attendee demographics and behaviour.
Dealing with Unsold Tickets
Use creative promotions to sell the remaining empty tickets online. There are many ways to fill empty seats before the event and still sell your tickets or use them to fill empty spaces.
Options for filling these seats can include the following:
Offer last-minute discounts to fill seats.
Bundle tickets with related products or offers.
Reach out to previous attendees with loyalty discounts.
Partner with local businesses for ticket giveaways.
Donate unsold tickets to community groups to build goodwill.
Study sales data to avoid overestimating demand next time.
Adjust the venue layout to fill seats that would be empty.
It is important to remember that too many empty seats can give the wrong impression.
Customer Service for Ticket Buyers
Exceptional customer service is a cornerstone of a successful event. Ensuring a smooth buying experience, including a secure checkout process, can boost ticket sales.
Maintaining engagement with attendees throughout the event lifecycle can foster loyalty and generate positive word-of-mouth, encouraging repeat attendance. Utilising analytics can offer insights into buyer behaviour, allowing for marketing and sales strategy refinement.
Effective promotion and marketing are also integral to customer service. Personalised email campaigns and partnerships with local businesses or social media influencers can help expand your reach and attract new visitors and attendees.
Final Thoughts on Effective Ticket Sales
Ticket sales and event success go hand in hand. As we've chatted about, knowing your audience, smart pricing, using online sales platforms, effective promotion, smooth buying experiences, analytics, and engagement all play a part in successful event ticket sales.
Using these strategies and constantly learning from your experiences, you can tailor your approach, tackle common challenges, and boost your ticket sales. Your aim isn't to sell event tickets or to sell tickets but to create memorable events driven by engagement and positive experiences. The journey to successful ticket sales is a continuous one. Embrace it, adapt, and watch your events flourish.