Weddings are more than just love, vows, and cake; they're about creating magic. In today's celebrations, wedding entertainment plays a key role in weaving together unforgettable moments. It's the spark that ignites laughter and joy, captivating your guests and making sure your special day is remembered by all. Keep it lively, keep it heartwarming, and let the good times roll! From fire-breathing performers to magic shows, to athletic games and unique culinary experiences, wedding entertainment in 2023 is about going beyond the conventional. So allow us to show you the best ways to keep your guests entertained on the big day. Whether you want your wedding to be a grand spectacle, a friendly competition, or a culinary adventure, we've got you covered. Dive in and discover how to make your wedding event a memorable journey that your guests will reminisce about for years to come.
Unique Live Wedding Entertainment Ideas
Looking for the best ways to entertain your wedding guests? The secret is keeping your audience hooked and involved. It's all about injecting those original elements that make your big day truly one of a kind. It's not just about having a band or DJ, live entertainment is the magic potion that morphs an event into an unforgettable journey.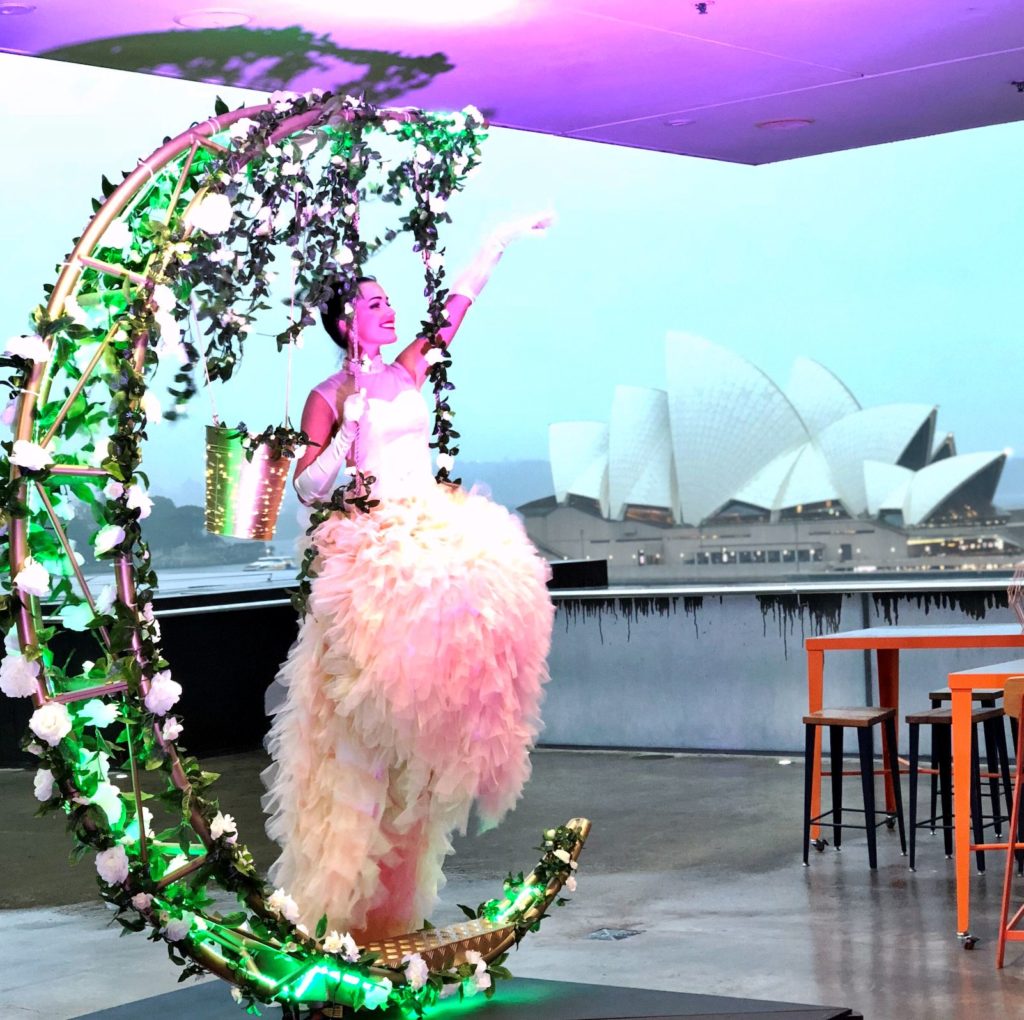 Offbeat live entertainment concepts can be a game-changer. We've witnessed these ideas and they've blown us away.
Circus artists and acrobats may not be your conventional picks, but they can electrify your guests. Their ability to stun and astonish with their audacious stunts and acrobatic skills injects a dose of awe and thrill, catapulting the vibe to unprecedented levels.
Fire dancers and fire breathers kick it up a notch. They bring in a dash of risk and mystery. Their performances, though meticulously choreographed and managed, are visually arresting. They leave the audience spellbound.
Just the twinkle of a bonfire can orchestrate a dramatic spectacle. Fire performers amplify this aura with their daring and hypnotic performances.
Magicians and illusionists, like the phenomenal Constantino, are another potent ingredient to contemplate. Their deft manoeuvres and inexplicable tricks spawn moments of surprise and delight. These moments often etch themselves into memory.
A caricaturist or live painter offers a more laid-back yet engaging entertainment variant. Observing a masterpiece take shape right before your eyes is riveting. They also craft a special keepsake for guests to treasure.
Singing waiters or undercover opera singers are a great way to surprise your guests. These performers usher in an unexpected wave of melody. This surprise element layers in an extra dimension of pleasure to the event.
Unconventional live entertainment can be the secret weapon to make your wedding truly shine. Be it acrobats, fire dancers, magicians, caricature artists, or undercover singers. These unexpected additions amplify the enjoyment and leave indelible impressions on your guests. Creating an unforgettable event requires more than an attractive location and tasty cuisine. It's about captivating your loved ones. One exceptional method to achieve this is by incorporating interactive activities. This approach is particularly great for weddings- where some of your guests may never have met before.
Engaging Activities for Your Wedding
Carnival Games: Oversized Jenga
Have you thought about infusing your wedding with a touch of playful energy? Carnival games could be the perfect solution. Picture an exciting round of oversized Jenga. This supersized version of the popular game guarantees a fun spectacle that's bound to delight.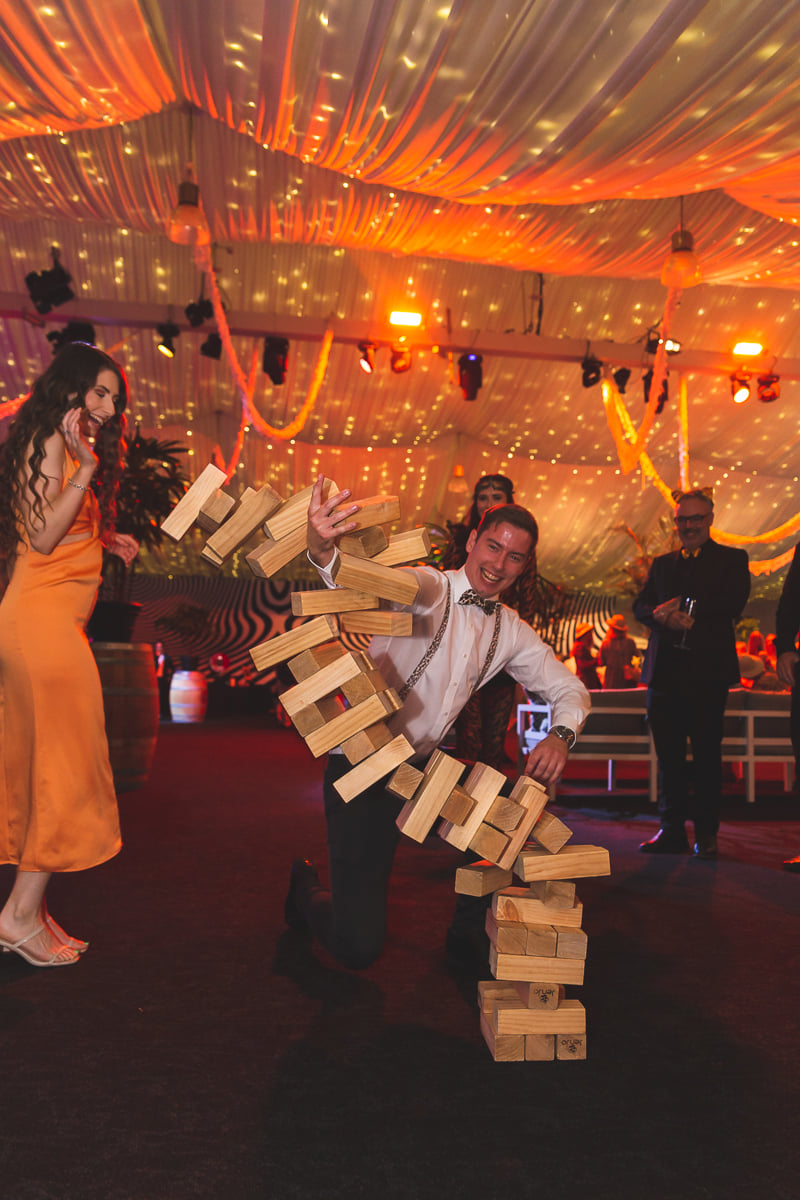 Athletic Games: Bocce, Badminton, and Croquet
Maybe your wedding could benefit from a dash of friendly competition. If that's the case, athletic games could be the ideal addition. Time-honoured classics like Bocce, Badminton, and Croquet are sure to foster camaraderie among attendees – even those who are just meeting each other for the first time.
Contemporary Twists: DIY Cocktails, and Virtual Reality Games
Contemporary adaptations of traditional entertainment can give your wedding a unique flair. Imagine the excitement when your guests are surprised by a photogenic DIY cocktail bar where everyone can mix their own signature drinks. Virtual reality games can add a trendy atmosphere to your event, offering your guests a chance to explore new worlds or experience thrilling situations. These sort of interactive components are known to receive glowing feedback from attendees. Interactive engagements really transform your event from ordinary to extraordinary. The most unforgettable events are those where attendees are more than just observers—they're part of the action!
The Best Unique Wedding Food Ideas
Think about it – what often steals the show at any event? It's the mouthwatering bites and refreshing drinks! More than just tunes and visuals, it's the feast that delights our senses and makes an occasion truly memorable.
Distinctive Food Stations: Waffle Stand, Burrito Bar, and Pizza Van
Long gone are the days when the only catering choices for events were formal banquets or sit-down meals. The event catering realm has progressed, and wedding catering has followed suit. In fact, food stations showcasing an array of global delicacies are the current stars at parties. The appeal of a burrito bar exuding tempting aromas or a pizza van serving traditional Italian food can enrich your event's ambiance – and also help to cater to the dietary requirements of your guests. Shake things up with a waffle stand offering both sweet and savoury options. The lively chatter this generates among your guests will be palpable. If your event revolves around a theme, integrate it into your food station selection. Have you ever considered pairing a jazz band with a wood-fired pizza oven? You've just ignited an immersive, enticing atmosphere through the live music and mouth watering aromas.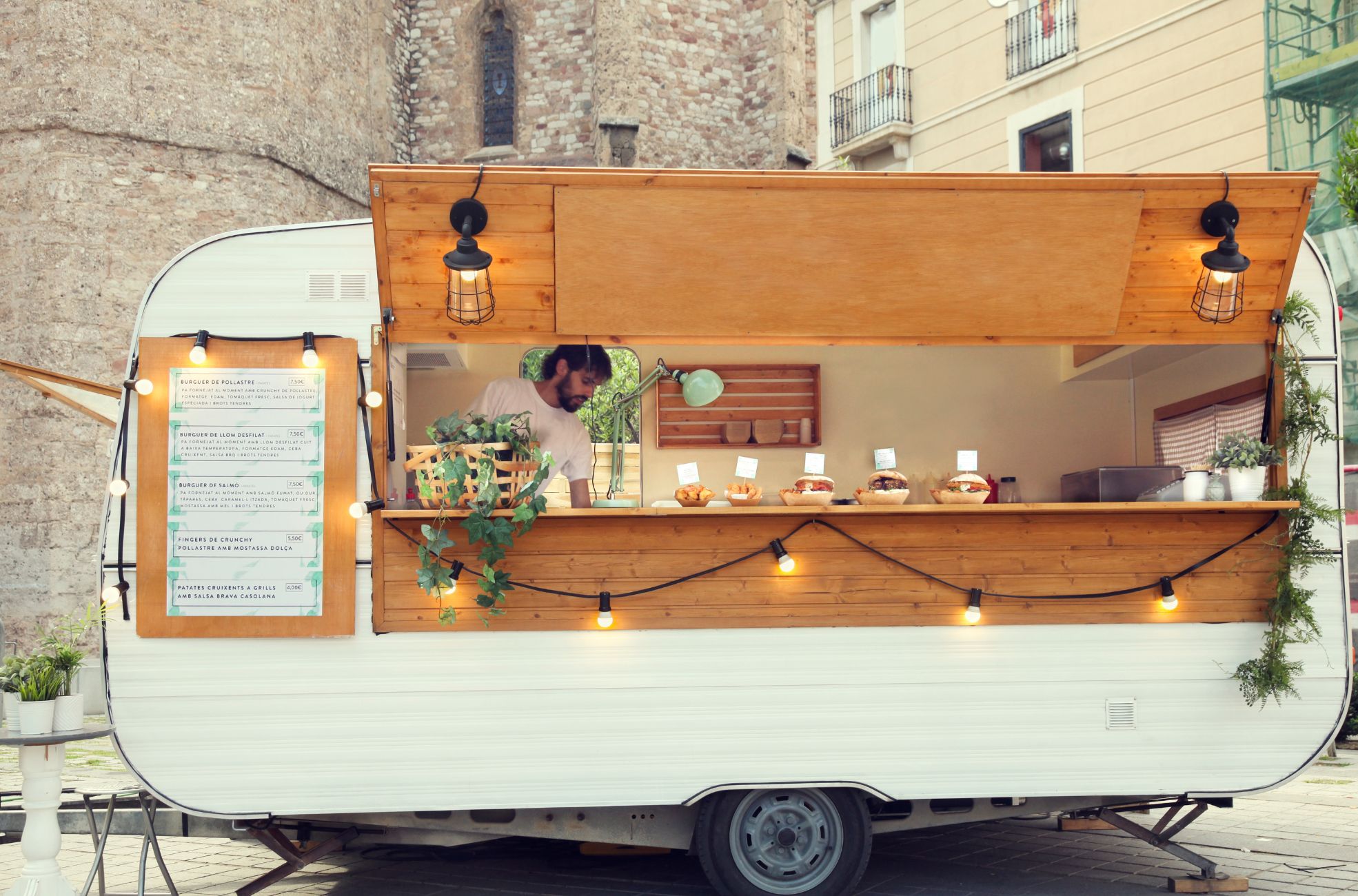 Sweet Treats: Doughnut Tower, Chocolate Fountain, and Marshmallows by the Fire
Who can resist a captivating spread of desserts? Innovative concepts like a towering doughnut display, a mouth-watering chocolate fountain, or a marshmallow roasting station can add an extra dash of wonder to your wedding. Pro Tip: Don't let the bride near the chocolate fountain in her wedding dress! These sweet marvels do more than just satisfy the sweet tooth. They also serve as an engaging activity. Picture your guests toasting marshmallows over a cosy fire, reminiscing about amusing camping adventures or treasured family holidays. Plus- it is wholesome fun for guests of all ages!
Drink Stations: Whiskey and Cigar Bar, Prosecco Van, and Bourbon Sampling
Drink choices are as critical as the culinary section at your wedding. An exclusive whiskey and cigar bar can infuse a touch of timeless elegance, while a van serving sparkling Prosecco will create a contemporary, celebratory mood. Elevate the experience with an interactive bourbon sampling station. It allows your guests to learn about various bourbons and their rich taste profiles. Remember to cater to non-alcohol consumers – a bespoke coffee bar is the perfect solution where your guests can enjoy bespoke cafe-style beverages.
The Power of Music and Dance
Invigorating Performances: Bands, Harpists, and Roaming Musicians
Music often serves as a powerful unifying force at weddings, facilitating connections between guests, especially once the dancefloor gets going! More than just background noise, it breathes life into the atmosphere. From a dynamic band delivering a spectrum of tunes, to a captivating harpist adding elegance, live bands or musicians help create a memorable event. For lovers of jazz, a talented saxophonist or a jazz ensemble can lend an authentic touch to the proceedings.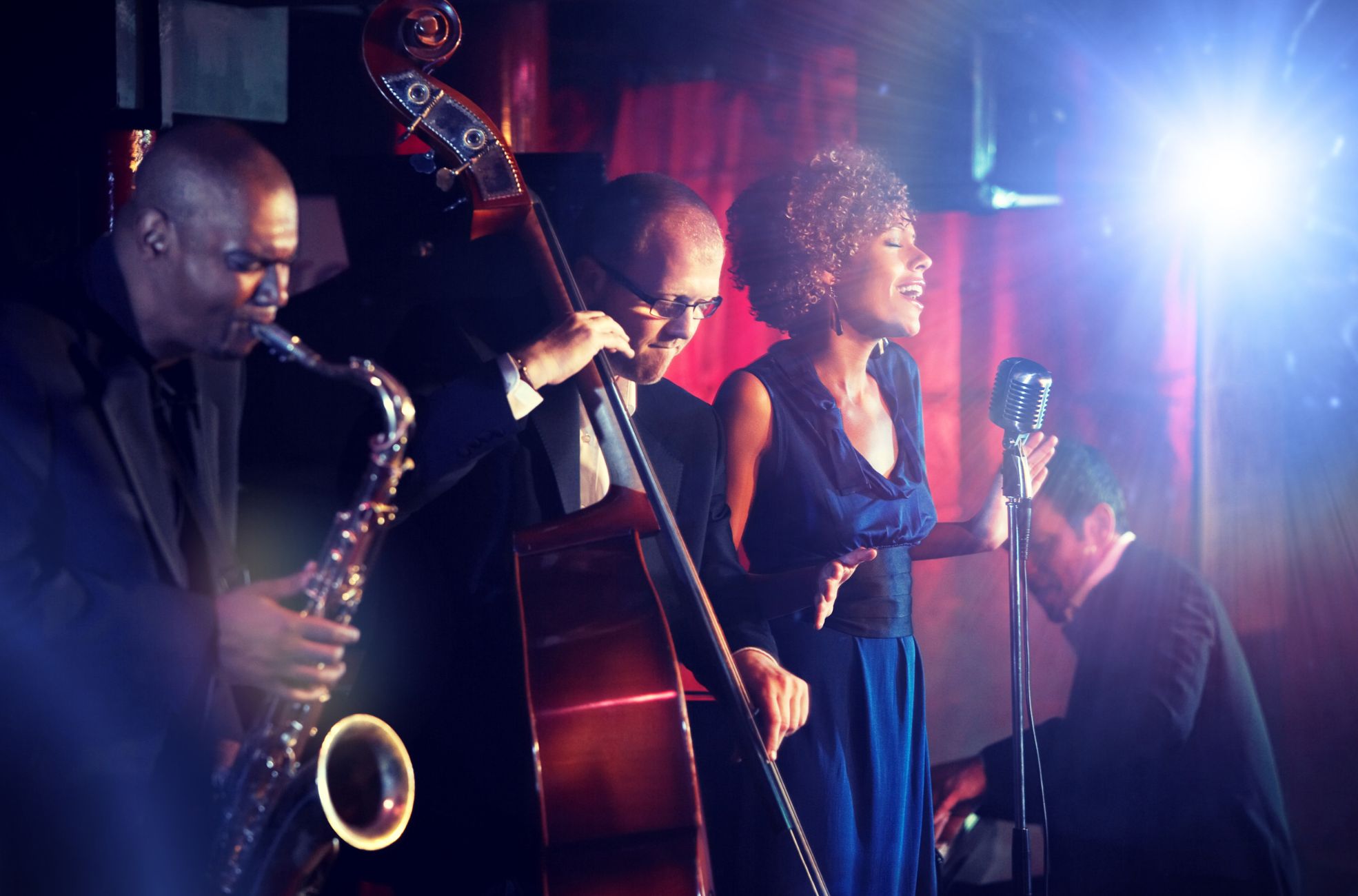 Dance-offs and Choreographed Routines
Energise your wedding with dance-offs and meticulously planned routines. A friendly dance competition among guests or a humorous showdown between the groomsmen and bridesmaids can heighten the energy levels. A surprise flash mob performance can also leave a lasting impression on the attendees.Or even, a good old-fashioned limbo competition!
Karaoke: Enhancing Attendee Participation
Karaoke at an event can give wedding guests an opportunity to participate actively and create unforgettable moments. It's also a great icebreaker between guests and family members
Unique Additions to Your Wedding Ceremony
Creating a distinctive wedding ceremony is about more than just the vows. It's about adding those inventive touches that will make your day genuinely memorable. Here are some fresh ideas to consider:
Fireworks and Sparklers: A Spectacular Show
Fireworks and sparklers have recently graced many weddings, adding a dazzling touch to the festivities. They're not just for the grand finale; they can also add a magical spark to your wedding photos. Distribute them to guests for a radiant display as the newlyweds depart.
Innovative Guest Interaction: Guest Books and Wisdom Cards
Move beyond the ordinary with interactive guest books. An example of this is the "Wisdom for the Newlyweds" cards, where attendees share their insights for a joyful married life. Other creative options include "message-in-a-bottle" stations or customised Jenga blocks. With such innovative guestbooks, the possibilities are endless.
Unforgettable Arrivals: Helicopters, Boats, and Horse Carriages
Why not make a grand entrance in a helicopter? Or maybe a tranquil boat ride with your partner is more your style. For a fairy-tale effect, consider arriving in a horse-drawn carriage. These unique means of transport can leave a lasting impact on your special day.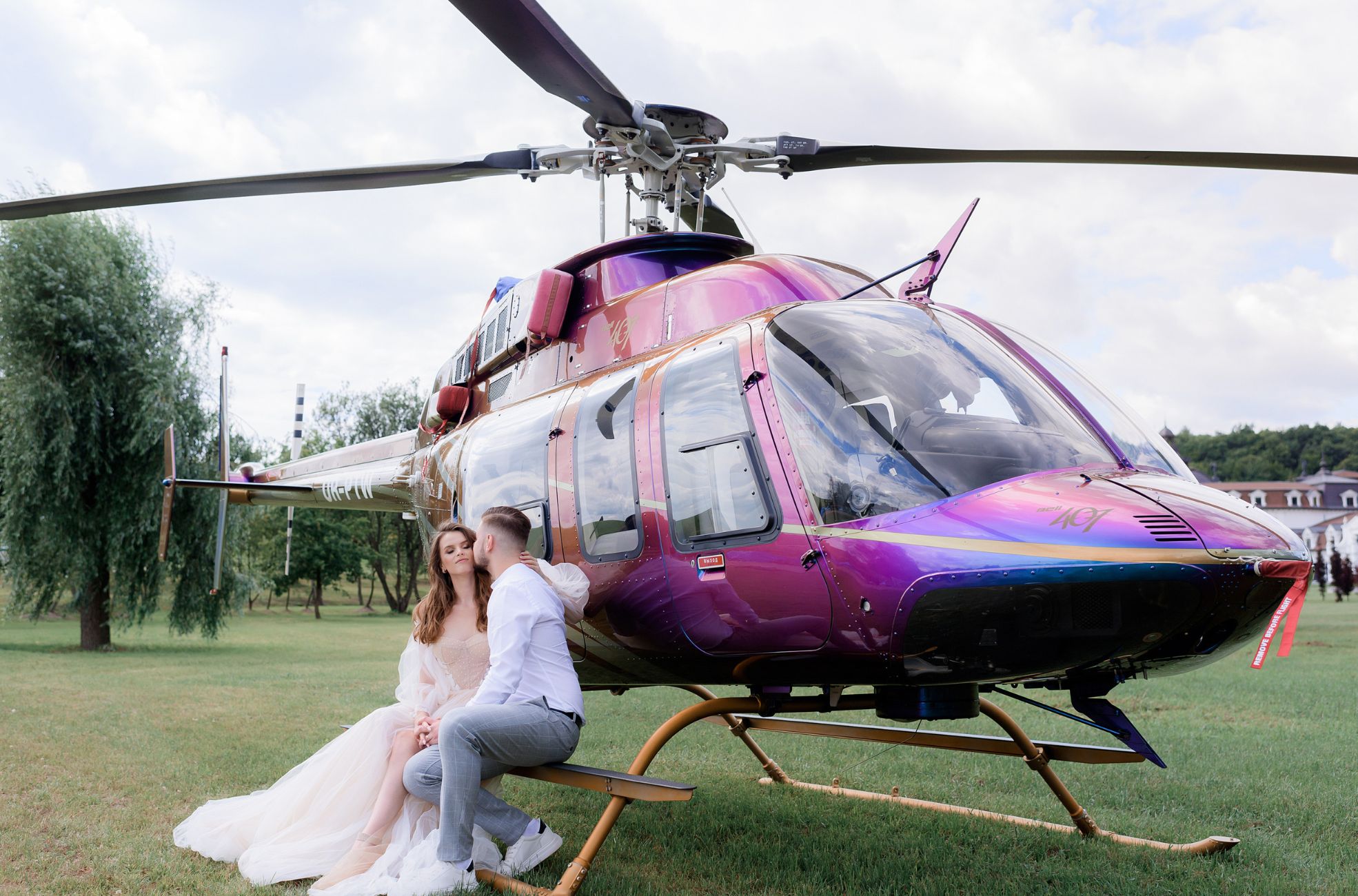 Fun Additions: Glitter Bar, Temporary Tattoos and Personalised Crackers
Add a dash of fun to your wedding with a glitter bar or temporary tattoos. A glitter bar, with a variety of glitters, sequins, and face paints, is a guaranteed crowd-pleaser. Temporary tattoos can add a unique cultural aspect to the ceremony. Don't forget the joy of personalised crackers, filled with sweet surprises or ready-to-use confetti!
Time-Honoured Attractions: Bouquet Toss, Parent-Child Dance
While new experiences are exciting, traditional elements also add warmth to a wedding. The bouquet toss creates an engaging moment for the single guests, while the parent-child dance creates an emotional memory. For added enjoyment, consider a fun 'shoe game', where the couple answers questions for the entertainment of all present. Blending traditional elements with unique surprises, the key to an unforgettable wedding is to create a lively atmosphere that reflects the couple's personalities. Above all, it's about ensuring everyone enjoys celebrating the couple's journey of love.
Fanning the Sparks of Entertainment at Your Event
A well-orchestrated event studded with meticulously chosen wedding entertainment can create an ethereal experience. Balancing daring elements with surprise twists, sprinkling dashes of interactivity, and infusing the allure of delicious gastronomy will transform your event into an enchanting odyssey. Remember, it's not just about the acts you hire but rather the memories you design. Whether it's a fire-breathing spectacle, an adrenaline-charged magic performance, awe-inspiring acrobats, or the gentle charm of a live painter, your event should keep your guests on their toes. Every interactive game played, every tasty morsel savoured, or even every beat that echoes at your event will contribute to the magical mosaic that your guests will carry in their hearts. The touch of tradition in the vibrant dance-offs, the burst of flavours at diverse food stations, or the visual delight of fireworks inflating in the sky – every detail contributes to the glorious canvas of your event. This journey of wedding entertainment transcends the event day, ingraining itself in the hearts of your guests, marking your occasion as truly memorable. So, next time you plan an event, dare to be different. Dare to break the conventions, and let your imagination run wild. Remember, the ultimate aim is to make the attendees a part of the event and not just mere observers. From the magnitude of music to the thrill of the unexpected, from the allure of the culinary arts to the novelty of interactive activities, your event is an opportunity to create magical memories.