Are you planning an Australian wedding? It's both exciting and overwhelming. Our comprehensive guide provides a step-by-step approach to how to plan a wedding in Australia — everything you need, from setting your priorities to securing your venue and vendors — right down to the fun part of choosing your entertainment.
Imagine your dream day – Australia's unique city venues, breathtaking nature backdrops, and everything in between are available. The secret to a stress-free wedding planning process? Break it down into manageable steps and make all decisions, big or small, with your vision in mind.
Begin your journey here and discover how to plan the perfect Australian wedding that's uniquely yours.
Wedding Planning First Steps
Find Your 'Why' – Prioritise and Plan the Wedding for the Two of You
Starting your wedding planning journey is a thrilling experience. It's the beginning of a new chapter in your life. This event is a joyous celebration of love, commitment, and the anticipation of a shared future.
Before you dive into the details, figuring out your priorities and expectations is essential. This day is yours and should reflect your vision and values as a couple.
Start by picturing your big day. What does it include? Which parts are most important to you? This vision will guide your decisions and help you focus on what really matters.
Remember, this is a celebration of your unique love story, so make sure it feels right for you.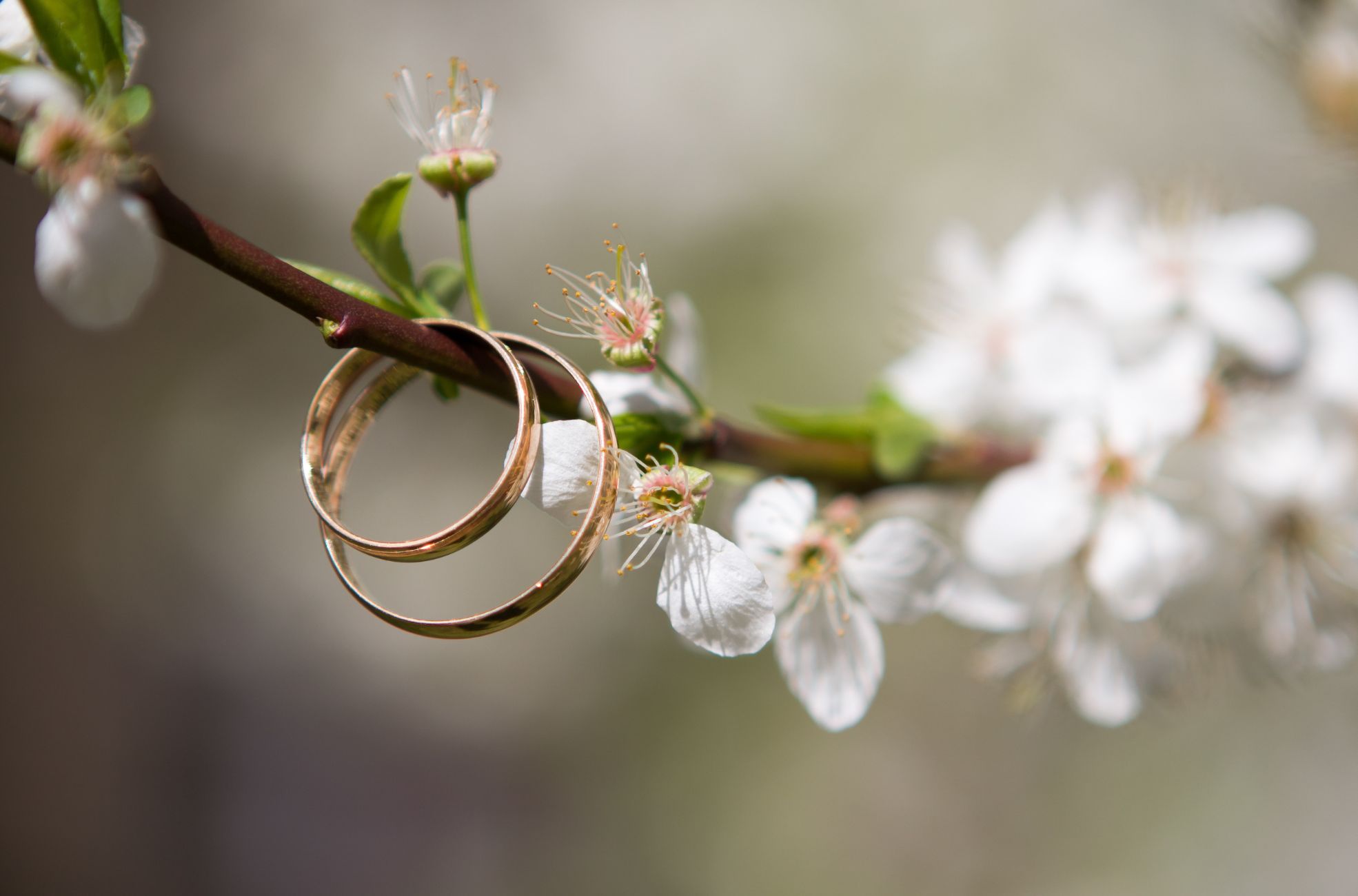 Balance Your Expectations Around Wedding Budget and Guest List
With a clear vision, it's time to discuss the budget. While it might not be the most exciting part of wedding planning, it's a necessary step. Your budget will influence every decision you make, from the venue to the guest list, so it's essential to set it from the start.
When setting your budget, consider the cost per guest. This will help you determine how many people you can invite. Remember, each guest adds to the cost, so consider your guest list carefully.
It's also a good idea to keep track of all your expenses to ensure you stay within your budget.
Consider Wedding Venues, Find a Suitable Date and Make your First Booking
With your budget and guest list in mind, you can start looking for a venue. The venue sets the tone for your wedding and will likely be one of your most significant expenses.
When choosing a venue, think about its capacity, availability, and the services it offers. Some venues provide everything you need in one place, making the planning process more manageable.
Also, consider the venue's aesthetic and how it fits your vision for the day. Your personal preferences, like indoors vs. outdoors, formal vs. casual, and seated or cocktail settings, will influence your venue choice.
The venue should reflect your unique style and personality.
Once you've found the perfect venue, pick a date that works for you and make your booking. Many venues get booked up one to two years in advance, so getting in touch and booking your venue in advance is essential. Having a set wedding date will help you coordinate with other vendors and start planning the details of your day.
Choosing Your Celebrant
Hiring a celebrant, an essential step in planning your Australian wedding, adds a significant personal touch to your ceremony. In Australia, registered marriage celebrants oversee the legalities and procedures for your wedding ceremony. The role of the celebrant extends beyond just officiating your wedding; they work closely with you to create a personalised ceremony that accurately represents your relationship and values.
Selecting the right celebrant requires careful consideration. Start the process early, ensuring there is plenty of time to book a competent professional who aligns with your vision. Meet potential celebrants in person or arrange a virtual meeting to discuss their style, experience, and fees. It's crucial to ask for testimonials or references from previous weddings they've conducted to ensure credibility and reliability.
Celebrants are knowledgeable about different types of ceremonies and traditions, so feel free to discuss any unique elements you wish to include. Remember, your wedding is a celebration of your unique love story. Hence, finding the right celebrant who can help you narrate this story beautifully forms a pivotal part of your wedding planning journey.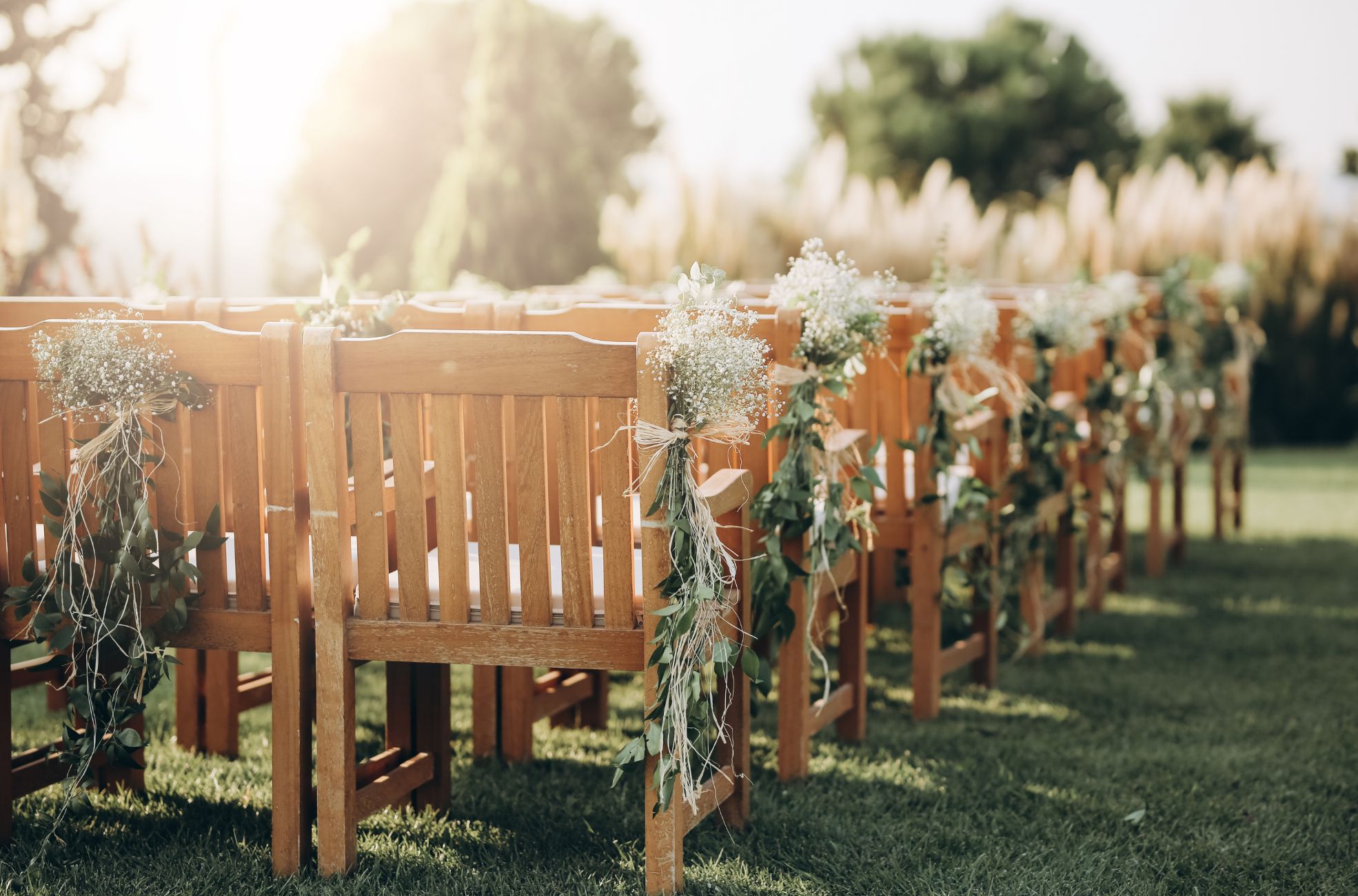 Secure your Remaining Wedding Vendors (But Don't Rush)
After you've booked your venue, it's time to start looking for other vendors. This includes photographers, florists, caterers, rental companies, videographers, and hair/makeup stylists. When choosing vendors, think about their cost, availability, and reputation.
Check out reviews and ratings to ensure they can deliver the level of service you expect. But remember, there's no need to rush this process. Take your time to find vendors that work with your vision and budget.
Wedding Checklist Australia
Determine your Budget
Ensure your budget covers all costs, taxes, and gratuities. Setting aside about 5-15% of the total budget for unexpected expenses is wise.
The average wedding cost in Australia is around $34,715 in 2022, but this can vary greatly depending on factors like the venue and the number of guests.
Make a Guest List
The number of guests will influence the size of the venue and the amount of food and drink you'll need to provide. Be ready to make compromises to stay within budget.
Choose the Caterer
The average cost of catering a wedding in Australia is $9500, or about $70 per dish. Your caterer should be flexible and passionate about the food service industry. Give the caterer a minimum or guaranteed number of guests for an accurate price quote.
If children are attending the wedding, discussing this with your caterer is important, so a children's menu can be provided. You will also need to mention to your caterer if any of your guests have food allergies – so everyone attending will be correctly catered for on the day.
Prices for meals can vary for plated and buffet service. The caterer might also provide decorations that match your wedding theme.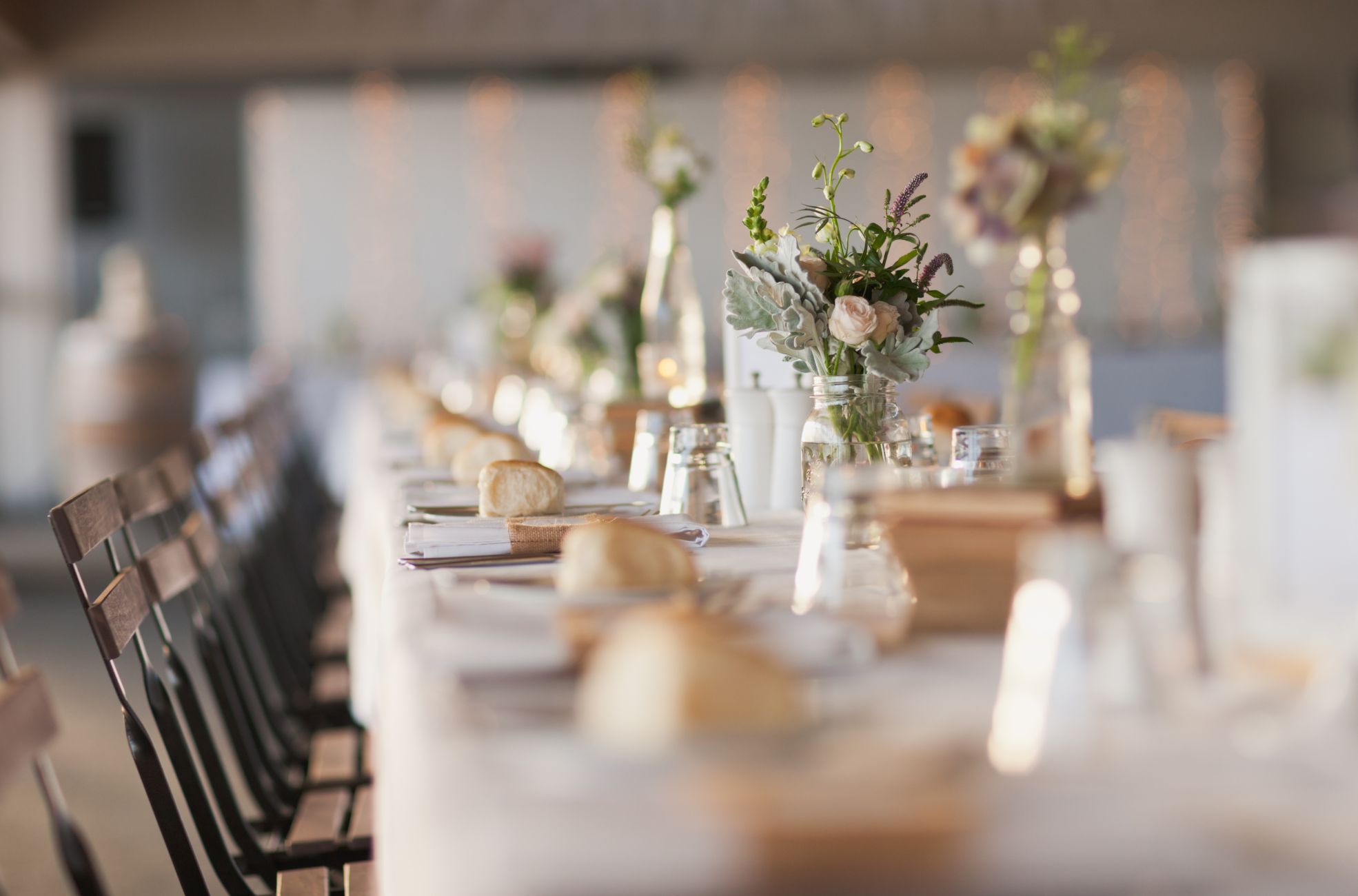 Book Vendors
Break down your whole wedding planning checklist into manageable goals based on the timeline before the wedding. Revisit your wedding checklist and tick off tasks as you complete them.
Choose your Wedding Photographer
The photographer or videographer's style should match yours. The photographer's cost is also something to consider, with experienced, sought-after photographers usually charging around $3000 – $8000.
Meeting the photographer in person can give you a good idea of whether they're the right fit and gives you a chance to ask any questions you might have.
Hire a Wedding Planner
A wedding planner can help you stay organised and make sure you remember everything. They can help you break down the wedding planning guide and process into manageable goals and tick off tasks as you complete them.
Shop for the Wedding Dress
Consider factors such as the cost, style, and fit of the dress. The dress should reflect your unique style and personality. Taking friends or close family members with you for fittings can be a huge benefit when choosing the right dress.
Types of Australian Wedding Entertainment
In the land down under, the concept of wedding entertainment has expanded beyond just music. It now plays a pivotal role in shaping the overall guest experience. It serves as an excellent icebreaker, particularly for attendees and parents who may need to become more familiar with each other. The options are vast, encompassing live bands, DJs, magicians, and caricaturists.
For a more engaging experience, consider options like digital scavenger hunts or unexpected performances such as flash mobs. To add a unique flair, consider a pizza truck or a photo booth.
Australian wedding entertainment services offer customised entertainment for all segments of your wedding, from the ceremony to the reception. They can accommodate various styles, whether you prefer a band playing a mix of old and new hits or a relaxed jazz band.
They also provide multicultural acts, ideal for incorporating family traditions and heritage into your special day.
The entertainment doesn't have to conclude at the reception and wedding cake. Pre-wedding celebrations, like "hen parties" and "buck's nights," often include activities like karaoke, music, dancing, and games. These events are an excellent way to commence the wedding festivities and set the mood for the main event.
The wedding ceremony itself can also be a source of entertainment. Many couples opt for outdoor weddings in gardens or parks to utilise Australia's natural beauty. The processional and recessional, involving the bride, groom, bridal party, family members, friends, and guests, can be a spectacle in itself.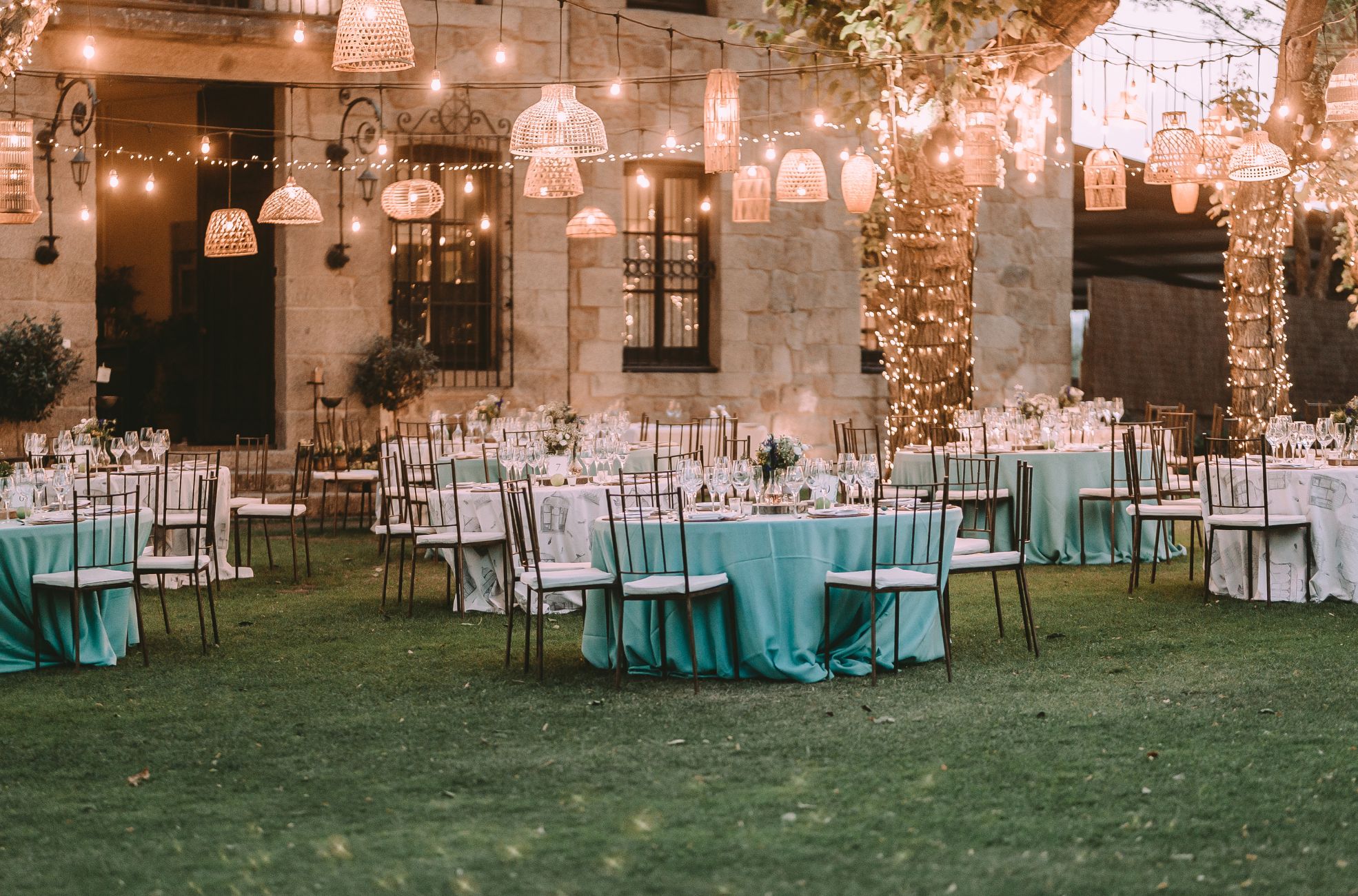 This is particularly true when your wedding invitations are held in stunning venues like Vines of the Yarra Valley or Vogue Ballroom in Melbourne. At the reception, unique entertainment options continue to shine. Caricaturists and magicians can provide a fun and memorable experience for your guests.
Dancing is a staple, often accompanied by live music entertainment. For a more interactive experience, consider activities like a digital scavenger hunt or a dance-off competition.
If you're expecting children at your wedding, consider entertainment options like bouncy castles. For a more innovative approach, think about incorporating colouring books, having an ice cream truck, setting up bonfires, a bartender for custom drinks, a surprise cake flash mob, a slideshow of funny photos of the bride or groom, or even setting up a casino night for kids.
The entertainment you choose can significantly impact your guests' experience. The average couple in Australia spends $1,693 on wedding music. The majority of Australian couples, 91%, hire a professional wedding music supplier for their wedding day.
Our Top Australian Wedding Venues
Selecting the ideal location is a crucial part of your wedding preparations. Australia's varied landscapes and urban areas offer a plethora of breathtaking locations to suit all preferences.
Whether you envision a fairy tale wedding in a grand historic homestead, a beachfront ceremony with panoramic ocean views, or a magical garden wedding surrounded by lush greenery, Australia has a venue to make your dream wedding a reality.
In Melbourne, popular options include Crown Melbourne and Leonda By The Yarra, known for their impressive function spaces and comprehensive packages. For those desiring a garden wedding, Tatra Receptions in the Mount Dandenong Ranges and Ascot House Receptions offer exclusive access to their stunning grounds.
If an oceanfront setting is your preference, Brighton Savoy, overlooking Brighton Beach and Port Phillip Bay, is an excellent choice. Sydney offers a range of waterfront venues, including Dockside in the heart of Cockle Bay Wharf and Dunbar House, just metres from the Sydney Harbour. For a unique landmark setting, consider Curzon Hall, set on three acres of gardens, or Pier One Sydney Harbour, renowned for its spectacular views of the Sydney Harbour Bridge.
In Queensland, Bundaleer Rainforest Gardens and The Landing at Dockside are favoured locations, offering enchanting settings and spectacular views. Victoria Park is another popular choice, offering six unique wedding venues, an on-site event stylist, and restaurant-quality catering.
Perth offers venues like Caversham House, Crown Perth, and Matilda Bay Restaurant, known for their stunning views of the city skyline, Kings Park, and the Swan River. The Vines Resort & Country Club in the Swan Valley region is known for creating magical garden weddings.
Adelaide offers venues like Glen Ewin Estate, AL-RU Farm in the Adelaide Hills, and Mount Lofty House, surrounded by the rolling views of the Piccadilly Valley and Botanic Gardens. Ayers House offers the choice of four stunning function spaces, and Royal Adelaide Golf Club provides their historic 1906 clubhouse for ceremonies.
For a winery or wedding party, Josef Chromy Wines, overlooking a lake and a 150-acre vineyard, offers the perfect setting. In Canberra, Hotel Realm and The Boat House are popular choices, known for their five-star customer service, quality food, and spectacular locations.
If a destination wedding is your dream, One&Only Hayman Island offers a heavenly island escape with stunning views across the Great Barrier Reef. Other unique venues include Longitude 131 in the heart of Australia with spectacular views of Uluru, Paronella Park in Queensland for a magical rainforest wedding, and Quamby Estate, a prestigious property with a grand historic homestead and sweeping landscape views.
Australia's outdoor wedding venues are plentiful, offering gorgeous lighting, minimal styling required, and the chance to celebrate under a blue sky or starry night. These venues allow you to exchange vows surrounded by breathtaking, unbridled nature and enjoy the understated elegance of a garden reception within the same venue.
In terms of service and customer satisfaction, many of these venues have received five-star reviews on Easy Weddings, demonstrating their quality and reliability.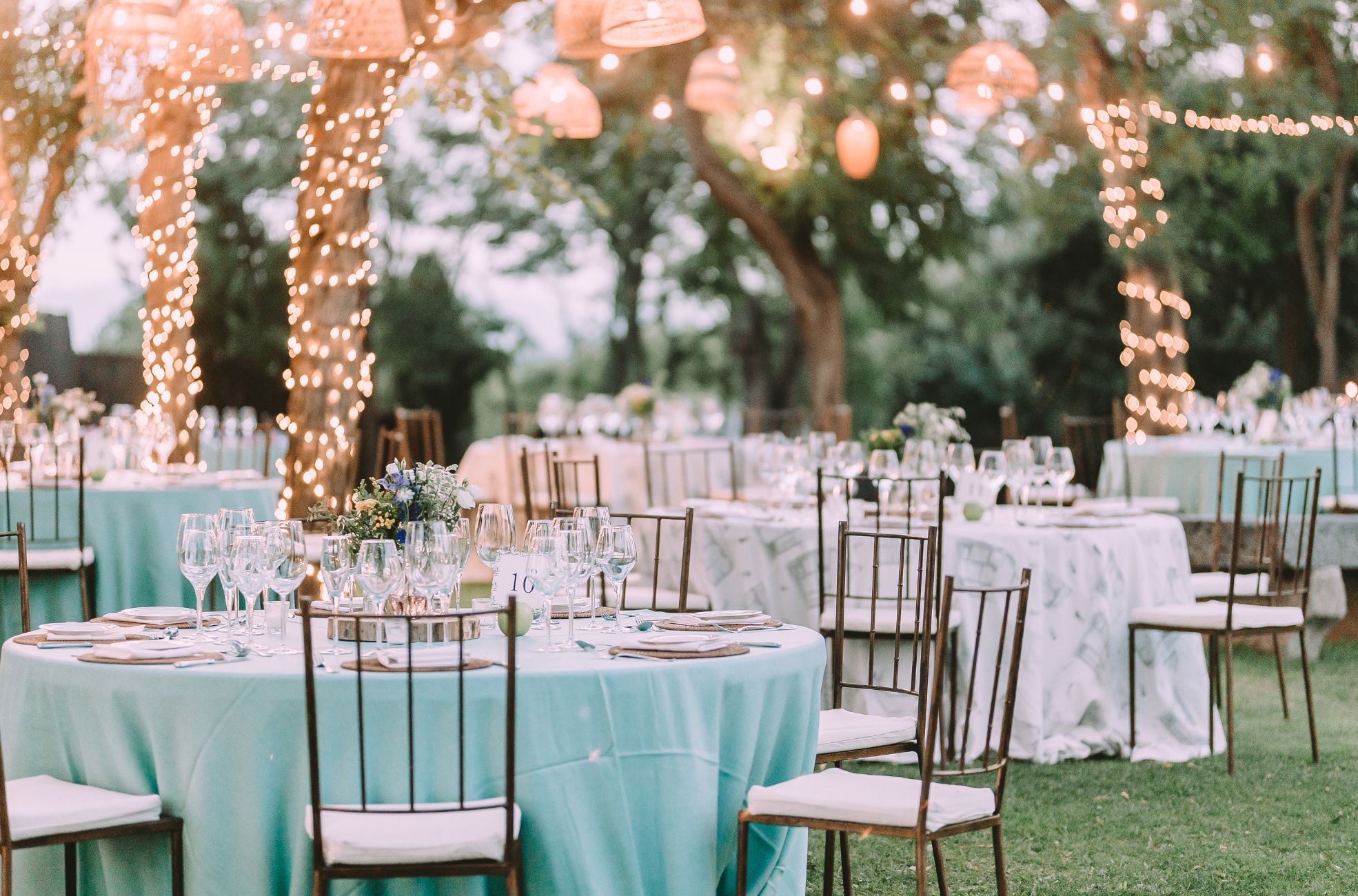 Embarking on Your Australian Wedding Journey
The journey to planning your perfect wedding in Australia can be exciting yet laden with decisions. From creating your vision to booking your own wedding venue and vendors and selecting the right entertainment- there is so much to consider. Keep in mind that your wedding is a celebration of your unique love and commitment, a day that should mirror your expectations and values.
In the vast landscape of Australia, you're spoilt for choice when it comes to spectacular wedding venues and vibrant entertainment. Whether your dream wedding is a grand affair in a historic hall, a tranquil beachfront ceremony, or a vibrant celebration filled with lively entertainment, Australia offers it all.
Remember, the planning process is part of your shared journey, so enjoy it. Here's to the beginning of an exciting new chapter – your dream Australian wedding.