Office parties are a fantastic way to boost team morale, celebrate achievements, and reinforce workplace culture. But planning an unforgettable office bash can be challenging, especially when trying to pick the perfect theme. Don't worry! This guide is here to help you select the most engaging, inclusive, and memorable themes for your office parties.
We'll explore how to match the theme with your office culture, share tips for implementation, suggest entertainment options, and even guide you on assessing its success after the party. Whether it's a casual gathering or a big annual celebration, you'll learn how to make your next office party an event your employees will chat about for years to come.
How To Choose An Office Party Theme
Picking the right theme for your office party might seem daunting. Still, it's a key step in making sure the event is engaging, memorable, and inclusive. The theme of office awards isn't just about choosing a fun idea; it's about making sure the theme fits with your office culture, takes into account the diverse interests of your team, and is doable within your office setting or virtual environment.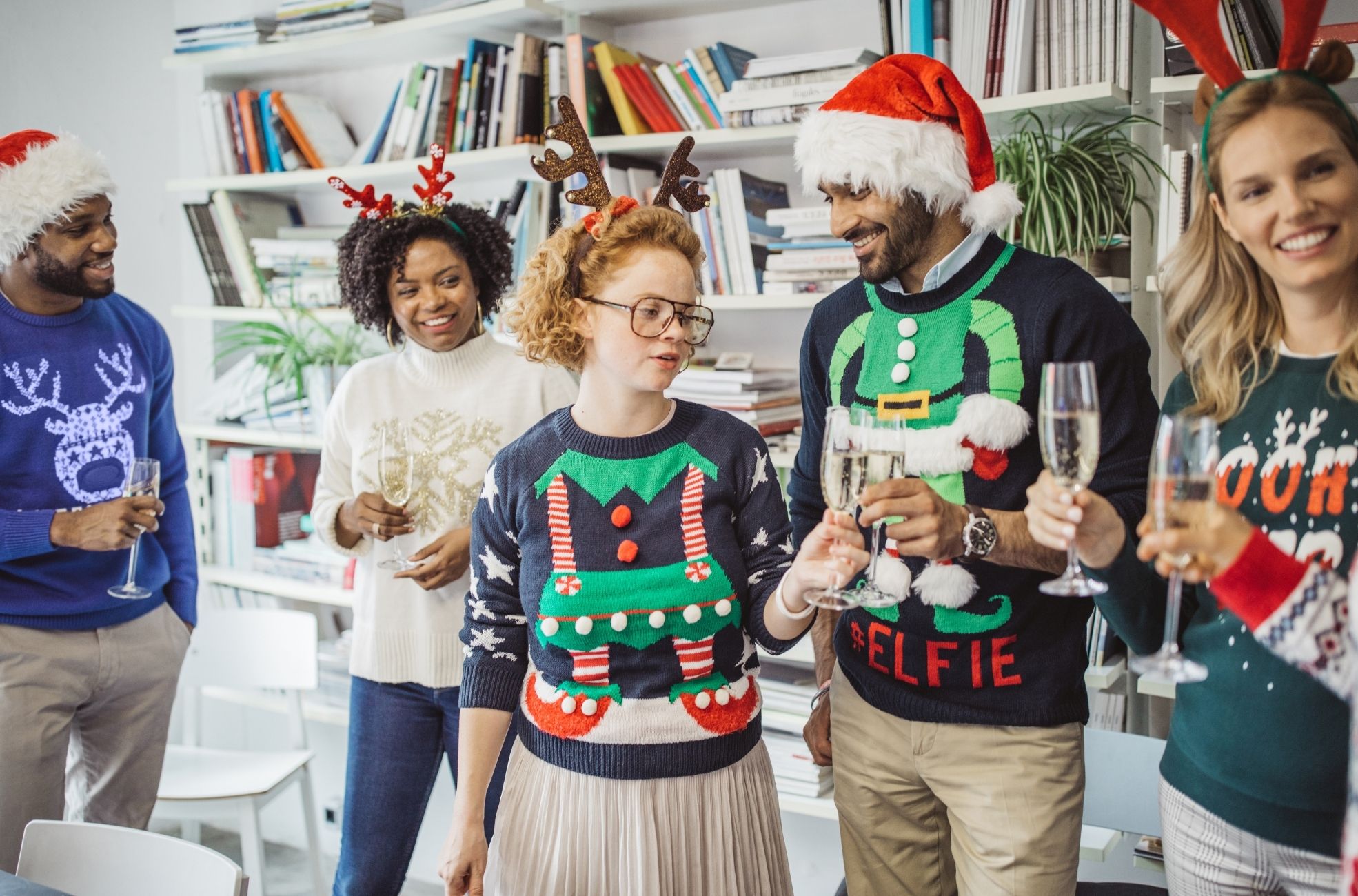 Factors to Consider When Picking a Party Theme
When you're selecting a theme, you've got to think about the preferences and interests of those who'll be attending. The theme should cater to a range of interests and be fun for a wide demographic. It would be best if you also thought about how practical the theme is. Make sure it's realistic and can be pulled off within your office setting or venue. For example, a 'Casino Royale' theme might need more resources and space than a 'Pyjama Party' or 'Ugly Sweater Party'.
Another key factor is the inclusivity and accessibility of the theme. It shouldn't exclude or isolate team members based on their cultural background, physical abilities, or personal preferences. For instance, a 'Game Day' theme where everyone wears their favourite sports jerseys might be something other than everyone's cup of tea. In such cases, offering alternatives or broadening the theme to include other interests is essential.
Aligning The Theme with Your Office Culture
The theme of the office holiday party you choose should also fit with your office culture. It should promote team spirit, celebrate achievements, and enhance the organisational culture. For example, an 'Office Olympics' theme can boost team spirit and competition, while a 'Family Fun Day' can celebrate the achievements of the employees and their families.
Themes can vary from conventional to unconventional, catering to different office sizes and demographics. For example, a 'Night at the Circus' theme might work well for a larger office with a more relaxed culture, while a 'Masquerade' or 'Hollywood Glamour' theme might be more suitable for a formal office setting.
Cost and Budget Implications of Themes
The cost and budget implications of the theme you choose are also important to consider. Before you start planning anything, figure out the total amount you're willing to spend on the event. Break this budget into different categories, including catering, food and drinks, decorations, and prizes. Having a clear budget helps you make informed decisions and ensures you don't overspend.
Remember, throwing a great party doesn't have to mean breaking the bank. There are ways to throw a fantastic party on a budget that'll save you time, money, and sanity. For example, making your own decorations and food can save you money and give your party a more special and unique feel. Handmade decorations and homemade food often have a personal touch that store-bought items need to be added.
Fun and Creative Office Party Themes
Bringing fun and creativity to the office environment is a superb way to stimulate employee camaraderie. The selection of an exciting theme can generate anticipation, making the whole work setting bristle with energy and excitement, even before the actual party. Here are a few captivating ideas that could guide you in choosing your office party theme.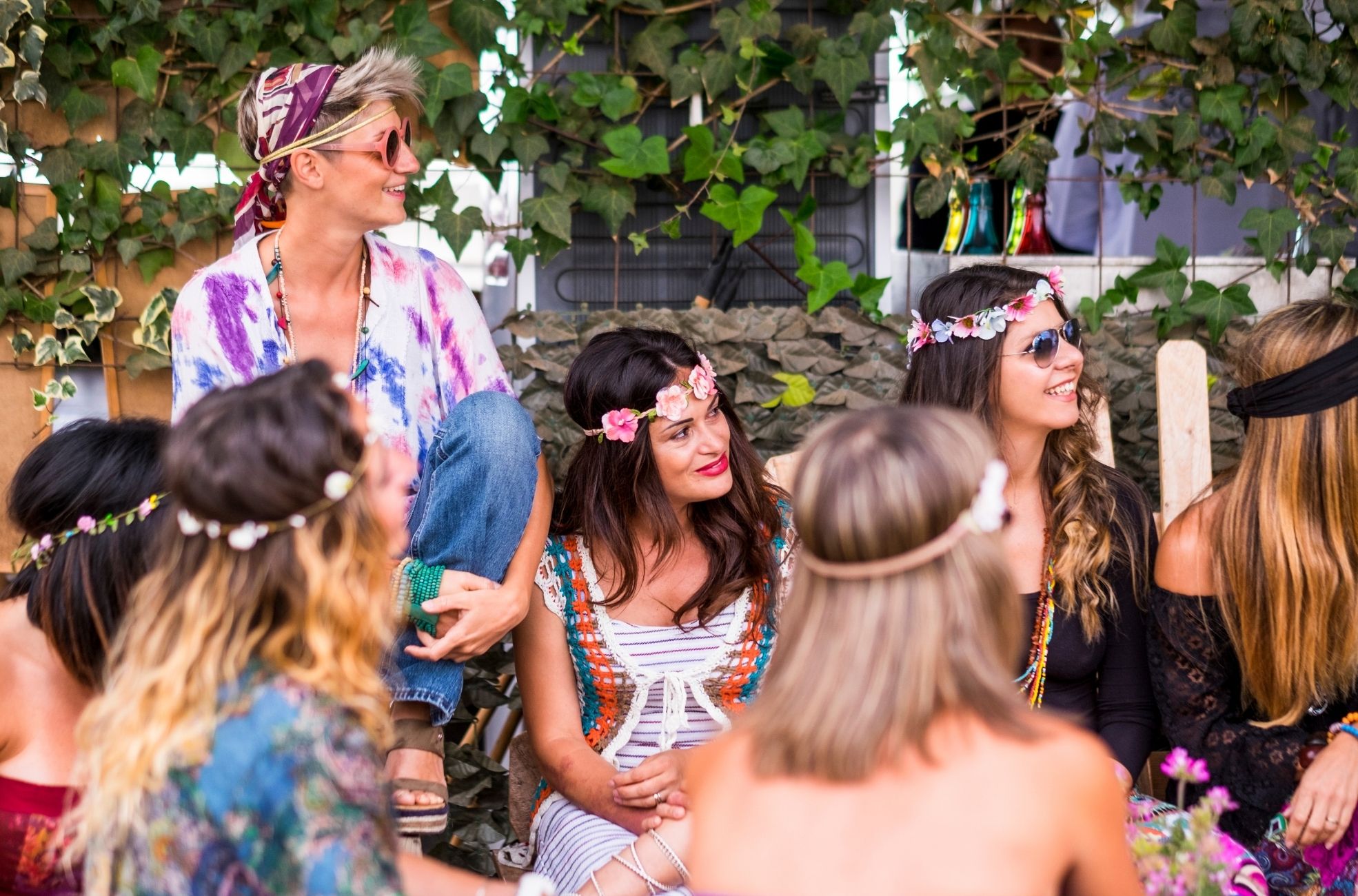 Retro Decade Themes
Flapper 20's Party
"Time (and fashion) races when you're having fun!" Should you incorporate a touch of sentimentality or novelty into your upcoming office gathering, consider orchestrating retro-style festivities. Pick any era from the flapper's 20s for an atmosphere filled with jazz music and fringe garments.
Groovy 60's Party
Create the excitement with peace symbols, psychedelic colours, mini-skirts and Beatlemania for that perfect groovy atmosphere.
Glam Rock 80's/90's Throwback
Revisit one of these unabashedly over-the-top eras with spandex leggings, neon windbreakers or Grunge outfits, and unforgettable tunes.
Gourmet Food & Drink Themes
International Food Festival Theme
An international feast at your doorstep? Absolutely! Convert your office holiday party into a global food fair where every attendee brings cuisine from various nations, creating an adventurous culinary journey right at your work site!
Wine-Tasting Soiree or Cocktail Hour Theme
Alternatively, consider arranging wine-tasting sessions or cocktail hours, which serve as enlightening introductions to beverages rather than mere social breaks.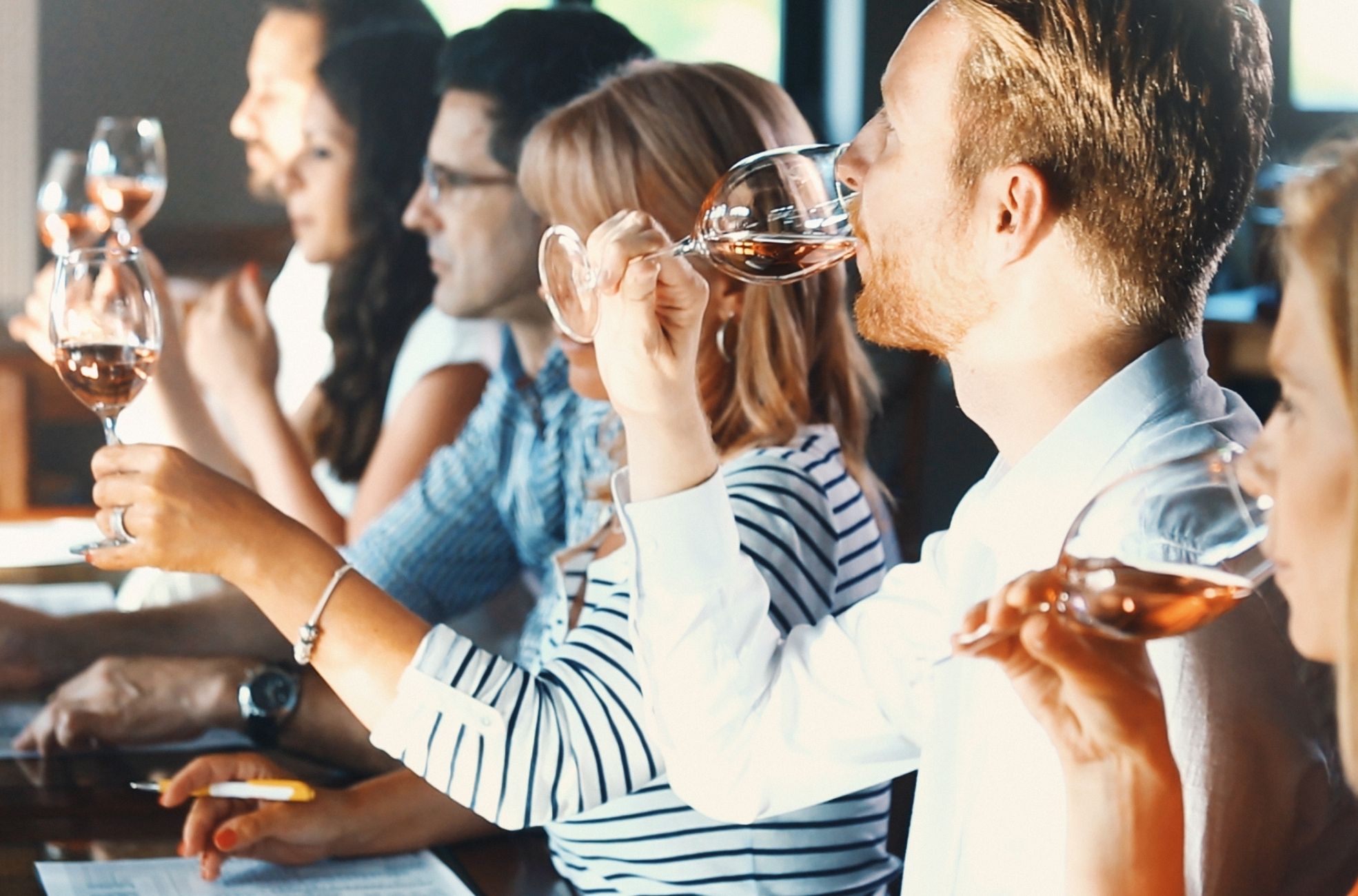 Epic Movie or Television Show Themes
Star Wars Themed Extravaganza
Bring cinematic grandeur to plain office parties via themes based on popular movies like Star Wars, famous for its cosmic charm.
Game of Thrones Medieval Upheaval or Peaky Blinder's Vintage Vibe
Use these historic age drama series to inspire various creative costume choices and interesting trivia games throughout the evening.
Classic 'Friends' Theme-party
The universally loved 'Friends' sitcom can inject warmth and familiarity into your office party, prompting much laughter and nostalgia.
Festive Holiday or Seasonal Themes
Classic Christmas Bash
Holiday-themed events never become redundant. From the inspirational aura of Christmas with its carols, decor and Secret Santa exchanges
Halloween Spookfest
Halloween's chilling delights offer a ready platform for your gathering with extensive opportunities for decorations, costumes and conventional party games.
Winter Wonderland or Summer Beach Party Spectacle
Consider selecting seasonal themes such as an atmospheric Winter Wonderland or Sunshine-filled beach party theme, modifying your food & drink provisions accordingly.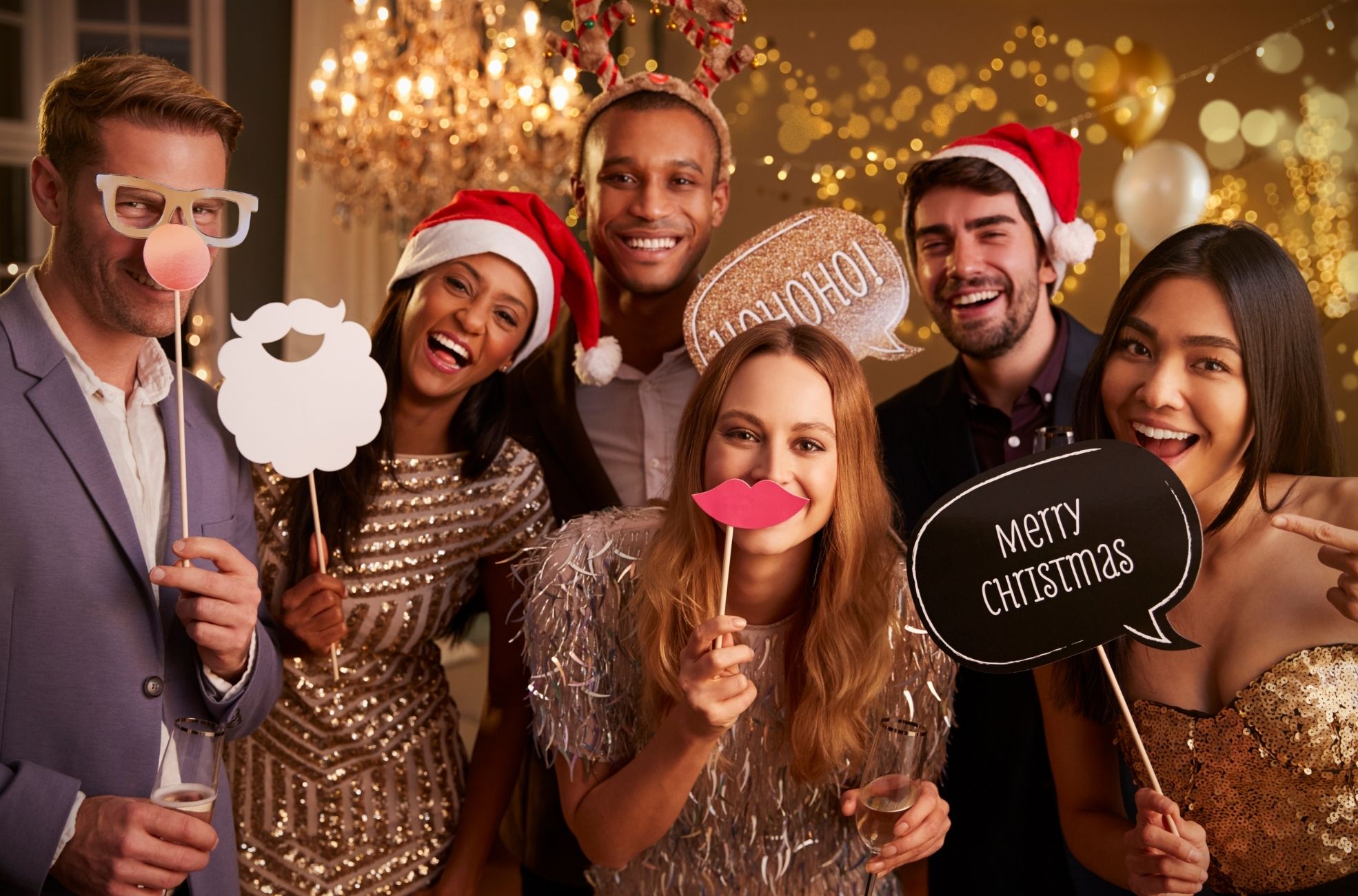 Tips for Implementing Your Office Party Theme
Once you've selected your office party theme, it's time to bring it to life. The invitations and decor, themed activities and games, and food and drink choices are key areas to concentrate on. Each of these elements should reflect your chosen theme and contribute to an engaging, memorable, and inclusive event.
Invitations and Decor that Reflect the Theme
The first impression of your themed office party begins with the invitations. Ensure they reflect the theme in both design and wording to set the event's mood and generate excitement among your team members. Similarly, the decor should resonate with the theme, creating a cohesive and immersive environment. Whether your theme is traditional or out-of-the-box, the decor should be visually appealing and cater to your team's diverse interests. Remember, the decor also needs to be practical and feasible within your office space or virtual environment.
Themed Activities and Games
Activities and games are an excellent way to foster team spirit and enhance the party's theme. They should be inclusive, catering to everyone on the team, and foster a festive atmosphere. Avoid activities that might perpetuate stereotypes or potentially offensive narratives. Opt for fun, engaging, and relevant games to your theme. If you're hosting a virtual party, consider how you can adapt these activities to ensure engagement and interaction in a remote setting.
Food and Drink Choices for Your Theme
The food and drink choices at your office party can also reflect your chosen theme, adding another layer of immersion to the event. Whether you're serving cocktails inspired by a tropical beach theme or snacks that mirror a movie night theme, the culinary aspect of your party can significantly enhance the overall experience. However, it's crucial to consider your team members' diverse dietary preferences and restrictions. Ensure the food and drink options are inclusive and accessible to everyone, contributing to a memorable and enjoyable event for all attendees.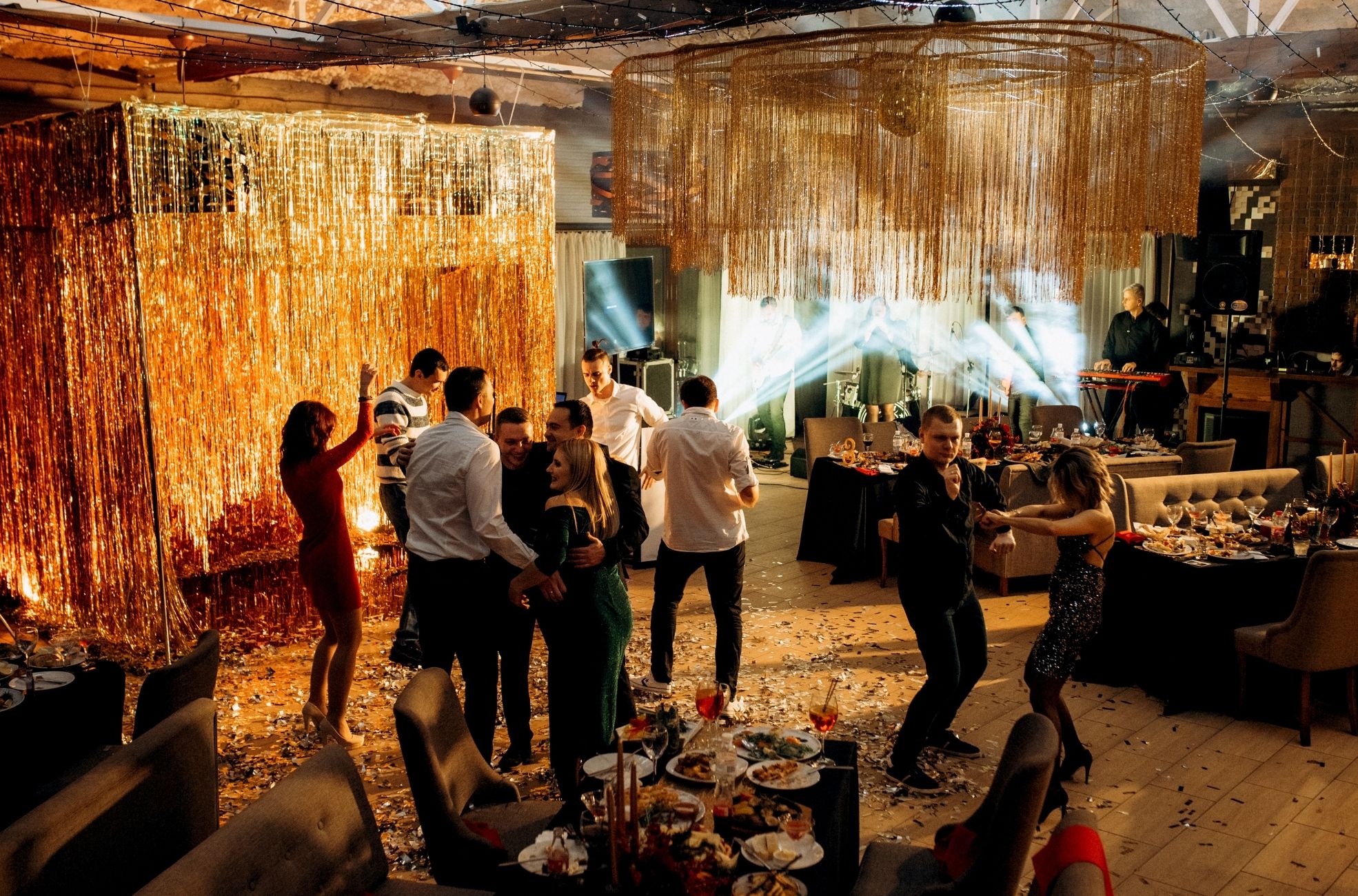 Top Entertainment Choices For Office Parties
Planning an office gathering involves selecting the right entertainment to set the tone for a work party. Let's explore some top entertainment options for your next office event.
Live Music
Live music is a classic choice for any gathering, including office events. A local band or a DJ can create the right ambience and encourage people to hit the dance floor. It's also a fantastic way to cater to diverse musical tastes. However, remember to consider your budget and the space available in your venue when booking live music.
Roving Entertainment
Roving entertainment is a unique and engaging option for office gatherings. These performers can interact with your team in various ways, from meet and greets and photo booths to mix and mingle sessions. They can even be suspended from the ceiling or posed as statues, adding an element of surprise and excitement to your event.
Roving performers come in all shapes and sizes, including dancers, musicians, comedians, acrobats, magicians, and even costumed wait staff. They can transform even the most ordinary of venues into a spectacular atmosphere, and their acts can be tailored to suit your event format, venue, and audience preferences.
Roving entertainment is versatile. These performers can introduce a specific theme, set a mood, or evoke feelings of joy, elegance, or magic. They're also perfect for breaking the ice and creating a lively atmosphere, encouraging interaction, laughter, and conversations among attendees.
Comedians
Hiring a comedian can infuse humour into your office gathering. A good comedian can keep your team entertained and laughing throughout the event, contributing to a positive and enjoyable atmosphere. Ensure to choose a comedian whose style and material will be suitable and enjoyable for your office talent and team.
Motivational Speakers
A motivational speaker can be a great addition to your event. A good speaker can inspire and motivate your team, reinforcing the importance of teamwork and celebrating your company's achievements. This can be particularly beneficial if your gathering also serves as a team-building event or a celebration of a significant milestone.
The key to successful office gathering entertainment is to consider your team's interests and preferences and the practicalities of your venue and budget. With careful planning and a bit of creativity, your next office party or gathering is sure to be a memorable and enjoyable event for all.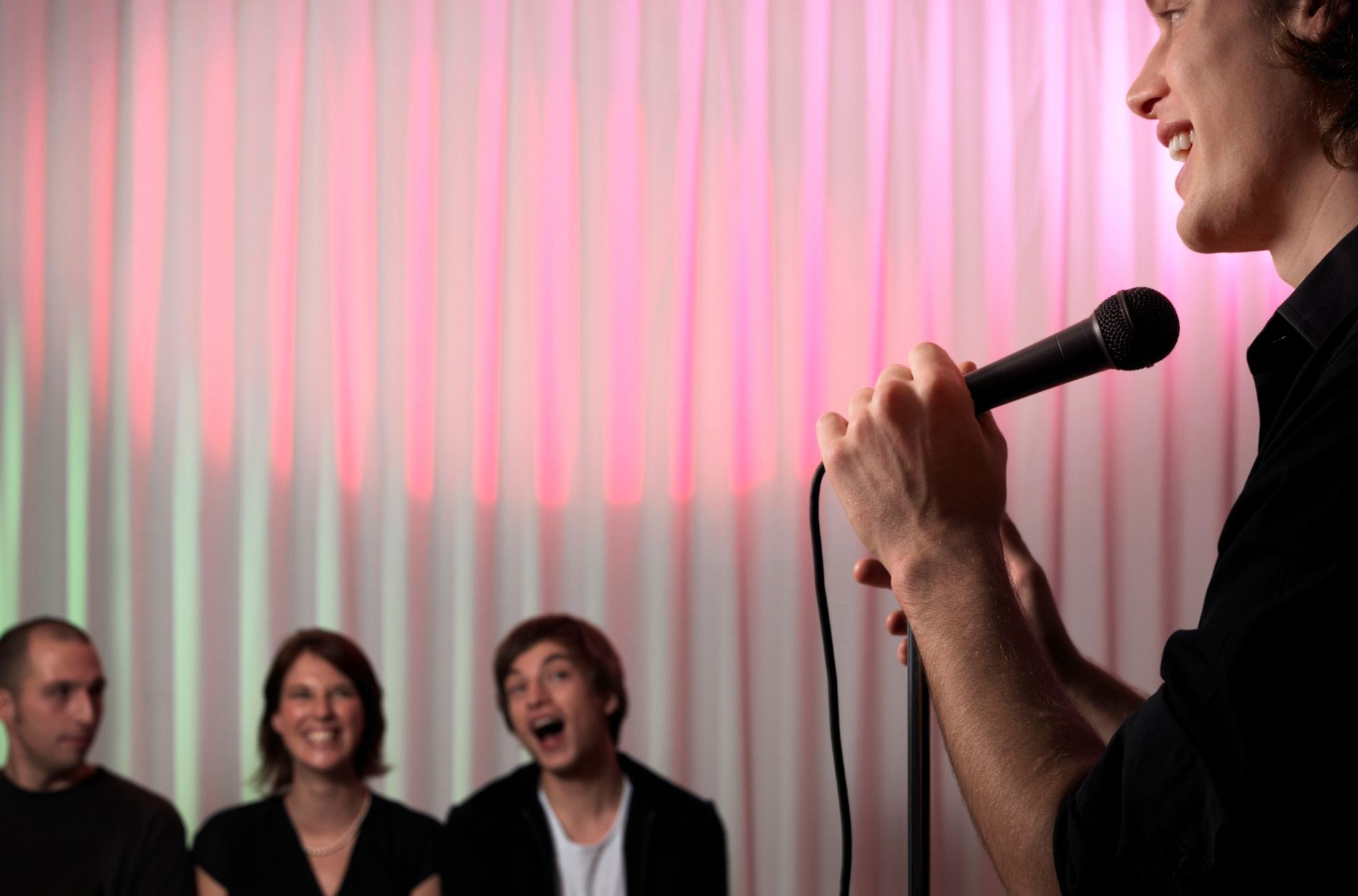 Evaluating the Effectiveness of Your Office Party Theme
After the last guest has left and the office party has concluded, it's crucial to evaluate the effectiveness of your selected theme. This process is vital as it provides insights into the success of your efforts and identifies areas for enhancement in future events.
Collecting Post-Party Feedback
One of the most direct ways to evaluate the effectiveness of your office party theme's effectiveness is by gathering attendees' feedback. This can be achieved through various methods like pulse surveys or individual virtual meetings. Pulse surveys are concise, targeted questionnaires that provide immediate and actionable insights. They help understand the overall satisfaction with the office party idea, the effectiveness of the theme, and the degree of involvement during the event.
Individual virtual meetings, conversely, offer an opportunity for more in-depth and significant feedback. These discussions can provide insights into the aspects that were successful and those that need improvement. They also offer an understanding of your team members' preferences and their perception of the selected theme.
Evaluating Employee Engagement and Involvement
Another method to evaluate the effectiveness of your office party theme is by examining employee engagement and involvement. Employees who are engaged are personally committed to the company's success and resonate with its values. High engagement levels during the office party ideas indicate that the theme successfully fostered team spirit and reinforced organisational culture.
There are multiple ways to evaluate engagement. For instance, monitoring internal email engagement can yield valuable data. Key metrics such as open rate and click-through rate can indicate the degree of interest and involvement in the party. Furthermore, employee productivity and absenteeism rates can also serve as indicators of engagement. Increased productivity and reduced absenteeism rates post-party suggest that the event positively influenced the team.
Wrapping it Up
Office parties aren't just casual gatherings. They're opportunities to strengthen team relationships, celebrate successes, and reinforce your company's culture. With the right theme, you can transform a simple office-to-party idea into an unforgettable event that boosts your team's cohesion and morale.
Remember that the best office party themes are engaging, inclusive, and reflect your team's diverse interests. Always take into account practicality, budget, and, most importantly, your team's preferences when you're choosing a theme.
Whether your team is together in the office or meeting in a virtual space, a well-planned themed party or corporate party can foster a sense of connection and positivity that extends beyond the event itself.
So, get out there and plan your next corporate bash — here's hoping it's memorable, joyful, and indeed one for the books!